What is Forensic Psychology? – Forensic psychology applies the science of psychology and behaviorism to criminal investigations, seeking to better understand the criminal mind and what motivates antisocial and criminal behavior. Forensic psychologists are trained in both legal and psychological concepts and work as independent consultants, as well as for law enforcement agencies and psychiatric hospitals.
Although careers in forensic psychological research may be available after completing a master's degree in psychology, if you have your sights set on clinical practice, you must complete a doctoral degree in psychology along with all post-doctoral requirements for state licensure. The American Psychological Association (APA) recognizes the dominant model for becoming a forensic psychologist to involve earning a doctoral degree in clinical psychology, followed by gaining post-doctoral experience in forensic psychology.
<!- mfunc search_btn ->
<!- /mfunc search_btn ->
Whether you are just getting started and looking at undergraduate programs, ready to explore your graduate school options, or preparing to begin your post-doctoral internship as the final step to becoming a licensed psychologist, you will benefit from guidance and detailed information on the licensing requirements in place through your state's board of psychology. <!- mfunc feat_school ->
Featured Programs:
Sponsored School(s)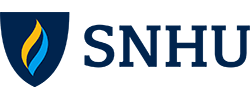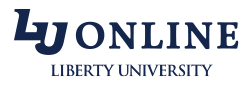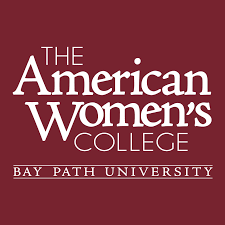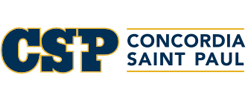 <!- /mfunc feat_school ->
Select your state for a detailed step-by-step guide on how to meet the education, experience and exam requirements necessary to become a licensed psychologist where you live:
Forensic Psychology Career Info For Your State
Step 1. Satisfy Undergraduate Education Requirements
When preparing for a career in forensic psychology, the American Psychological Association (APA) recommends an educational path focused on psychology, criminology, and forensics.
This may involve completing a bachelor's degree in psychology with a focus on criminology or criminal justice, or a bachelor's degree in criminal justice or criminology with a focus on psychology. Many institutions now also offer undergraduate degrees with a major in forensic psychology.
Some of your options for undergraduate degrees include:
Bachelor of Arts/Bachelor of Science in Forensic Psychology
Bachelor of Arts in Psychology, Forensics concentration
Bachelor of Arts in Criminal Justice, Forensic Psychology specialization
Bachelor of Science in Psychology, Criminal Justice concentration
A bachelor's degree in a program related to forensic psychology provides you with a comprehensive plan of study that will prepare you for graduate and professional programs in forensic psychology.
Major requirements in a forensic psychology bachelor's degree often include:
Cognitive psychology
Social psychology
Developmental psychology
Abnormal psychology
Research methods in psychology
Psychology and the law
Principles and methods of statistics
If you choose to complete a bachelor's degree in criminal justice with a forensic psychology specialization, you can expect your major coursework requirements to include courses such as:
Criminology
Criminal justice statistics
Criminal justice research methods
Criminal law
Forensic psychology
Criminal profiling
Criminal justice organizations
Abnormal psychology
Most bachelor degree programs in forensic psychology are four-year programs that culminate in an internship experience designed to immerse you in the field and allow you to gain practical experience. The APA maintains a list of undergraduate research opportunities and internships, which include:
The Family Institute at Northwestern University Undergrad Summer Research Internship Program
The John Hopkins University Laboratory for Child Development Summer Internship Program
National Science Foundation Research Experiences for Undergraduates Program
Science Education Programs at Oak Ridge National Laboratory
UCLA Summer Programs for Undergraduate Research
University of Cincinnati: Research Experiences for Undergraduates in Complex Psychology Systems
University of North Carolina, Karen M. Gil Internship Program in Psychology
Just a few of the settings where you may seek an internship experience to round out your forensic psychology bachelor degree include:
Mental hospitals
Prisons/jails
Courts
Private practice
Police departments
Step 2. Satisfy Graduate Education Requirements
As the field of forensic psychology continues to increase in popularity, many more graduate schools are developing psychology degree programs with forensic tracks and full forensic psychology degree programs. Before you can begin your doctoral studies, however, you must complete a master's degree, usually in clinical psychology or forensic psychology.
A number of institutions—in direct response to the popularity of this area of study—have implemented doctoral programs that encompass both master's and doctoral requirements. Therefore, your graduate educational path will include the completion of one of the following:
A master's degree, followed by a doctoral degree
OR
A dual master's/doctoral degree
Master's Degrees in Forensic Psychology
A master's degree in forensic psychology or in clinical psychology with a forensic concentration provides the best preparation for doctoral studies in forensic psychology. A master's degree provides you with an opportunity to pursue a more narrowed area of study in forensic psychology than would be available at the undergraduate level.
<!- mfunc search_btn -> <!- /mfunc search_btn ->
You will seek to accomplish one of two goals through the completion of your master's degree:
To prepare for entry into a doctoral program
OR
To acquire the skills and knowledge needed to enter the field
These programs (often referred to as stand-alone or terminal master's degrees) may be structured a number of ways, such as:
Master of Arts/Science in Forensic Psychology
Master of Arts/Science in Clinical Psychology with a concentration in Forensic Psychology
A master's degree in forensic psychology supplements your fundamental master's level education in clinical psychology with coursework and practicum experiences in forensic psychology.
You can expect admission requirements to include the following:
Minimum undergraduate GPA
Minimum GRE scores
A statement of purpose
Admission essay
Core coursework in a master's degree program often includes:
Psychology and the legal system
Theories of criminal behavior
Psychopathology
Basics of psychology assessment
Ethics in forensic psychology
Research and statistics
You will also have the opportunity to focus your forensic psychology master's degree by taking electives in your area of interest, such as:
Children and adolescents in the legal system
Correctional psychology
Evaluation and treatment of offenders
Police psychology
Many master's degree programs culminate in a practicum or externship, during which time you receive practical training in your area of interest. Like undergraduate internships, settings may include:
Prisons/jails
Mental health facilities
Juvenile detention centers
Police departments
Courts
Private practices
Doctoral Degrees in Forensic Psychology
The completion of a doctoral degree in forensic psychology not only allows you to gain a greater depth of knowledge and skills in forensic psychology, but it is also required for state licensure as a clinical psychologist.
You will find that doctoral programs are structured as either PhD or PsyD programs. Although both programs will prepare you for a clinical psychologist license, the APA notes that students interested in careers in forensic psychology research usually pursue PhD programs, while PsyD programs are ideal for those interested in careers focused on the application of psychological science to service delivery—i.e., clinical practice.
Just a few of your doctoral degree program options include:
PhD/PsyD in Forensic Psychology
Clinical PsyD with a concentration in Forensic Psychology
PhD in Clinical Psychology with a Forensic Specialization
A number of institutions also offer a JD/PhD. Upon completion of this doctoral program, you will be qualified to sit for the bar.
The APA accredits doctoral-level programs in counseling, clinical, and school psychology. Most states defer to the APA's Commission on Accreditation for doctoral program approval. You can find APA's list of accredited programs here.
Admission requirements are often competitive for doctoral programs, with just a fraction of applicants gaining entry. Just a few of the requirements for admission include:
Exemplary undergraduate/graduate GPA
Well-rounded resume
Exemplary GRE scores
Professional references
Admission essay
An important component of your doctoral degree in forensic psychology will undoubtedly be your dissertation. Many institutions also offer a wide range of real-world learning experiences in a wide range of settings to supplement classroom study. These applied learning experiences will prepare you for the internship and post-doctoral experience requirements necessary for licensure.
Similar to master's degree programs, doctoral programs will provide you with the opportunity to focus your doctoral study on specific populations/settings in forensic psychology, such as:
Adult
Child/family
Corrections
Law enforcement
Step 3. Gain the Required Professional Experience
State licensure as a clinical psychologist requires not only the completion of an APA-accredited doctoral program, but at least two years of organized, sequential, and supervised professional experience, one year of which must be a pre-doctoral internship.
<!- mfunc search_btn -> <!- /mfunc search_btn ->
Specific experience requirements vary from one state to the next, so it is important to ensure you understand your state's requirements.
The APA maintains a list of internships and post-doctoral fellowships.
Step 4. Apply for State Licensure and Take the Required State Exams
The final step to becoming a state-licensed clinical psychologist and working in the forensic specialty involves applying for state licensure as a clinical psychologist with your state board of psychology and taking the required examinations for licensure.
Most states require applicants to take and pass the Examination for the Professional Practice of Psychology (EPPP), a national examination developed and owned by the Association of State and Provincial Psychology Boards (ASPPB). The EPPP, which assists state boards in evaluating the qualification of applicants for state licensure, is a standardized, knowledge-based examination delivered through Pearson VUE's network of computer testing centers throughout the U.S.
The EPPP covers eight content areas:
Biological bases of behavior
Cognitive-affective bases of behavior
Social and cultural bases of behavior
Growth and lifespan development
Assessment and diagnosis
Treatment, intervention, prevention, and supervision
Research methods and statistics
Ethical, legal, and professional issues
Many states also require candidates to pass a state-specific examination focused on the legal and ethical issues relevant to the practice of psychology.
Step 5. Maintain Your Clinical Psychologist License
Most states require the completion of continuing education for license renewal. Although each state sets specific requirements for license renewal, you can often find abundant continuing education and professional opportunities through professional associations at the state or national level:
<!- mfunc feat_school ->
Featured Programs:
Sponsored School(s)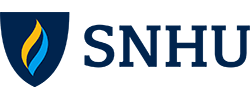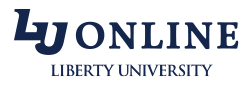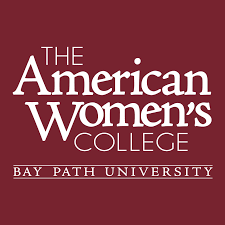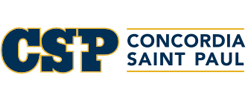 <!- /mfunc feat_school ->