Forensic risk assessment—also frequently referred to as violence risk assessment—attempts to predict the likelihood that an individual will commit a violent or anti-social act. Through forensic risk assessment, forensic psychologists work to ensure the proper preventative interventions are made to keep prison populations and society safe.
<!- mfunc search_btn -> <!- /mfunc search_btn -> <!- mfunc feat_school ->
Featured Programs:
Sponsored School(s)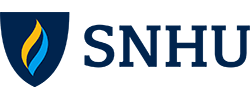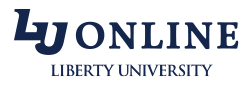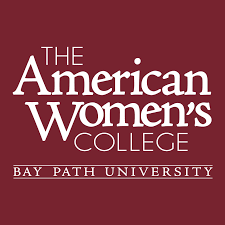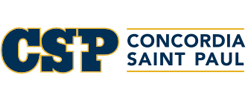 <!- /mfunc feat_school ->
Mental health and criminal justice settings implement forensic risk assessment protocols in an attempt to prioritize strategies to reduce the risk of future offending. Forensic risk assessment continues to serve as the foundation of many forensic practices.
The work of forensic psychologists helps practitioners and policymakers:
Implement risk reduction strategies for those in need
Allocate often-scarce resources in a more efficient and effective manner
Protect our communities
Identifying Risk and Protective Factors
The Global Institute of Forensic Research reports that forensic risk assessment is a fast-growing field of research. It involves identifying both static and dynamic risk and protective factors and incorporating them into the risk assessment process.
Forensic psychologists identify risk and protective factors using one of three techniques:
Empirical Method: Forensic psychologists identify risk and protective factors through research that involves analyzing the biopsychosocial characteristics of offenders and non-offenders to see if they systematically differ.
Theoretical Method: Forensic psychologists utilize a particular theory (e.g., behavioral, psychoanalytic, cognitive) to guide their decisions on whether to place individuals at a higher or lower risk of anti-social behavior.
Clinical Method: Forensic psychologists identify characteristics (whether or not they are associated with offending) that are capable of being changed through clinical intervention. Therefore, the clinical method places an emphasis on dynamic factors.
The Different Approaches to Forensic Risk Assessment
Although any number of outcomes may result from forensic risk assessment, forensic psychologists utilize one of three evidence-based approaches when addressing violence, sex offender, and general recidivism risk assessment:
Unstructured Clinical Judgment
Actuarial Assessment
Structured Clinical Judgment
Unstructured Clinical Judgment
Forensic psychologists are able to tailor the risk assessment process to individual offenders using a variety of case-specific risk and protective static and dynamic factors.
<!- mfunc search_btn -> <!- /mfunc search_btn ->
The downside to this approach is its subjectivity, which may result in poor rates of reliability and validity. One of the biggest concerns of using unstructured clinical judgment is the risk of human judgment biases on the decision-making process.
Actuarial Assessment
Actuarial assessment tools are structured instruments composed of risk/protective and static/dynamic factors and the use of a statistical methodology to score them. Forensic psychologists total the scores and cross-reference them with a manual in which recidivism estimates are published. The scores that result produce an estimated likelihood of recidivism rate.
Some of the commonly used actuarial risk assessment tools used include:
Level of Service Inventory (LSI)
Static-99
Violence Risk Appraisal Guide-Revised (VRAG-R)
For example, the VRAG-R is a 12-item tool that takes into account static risk factors in seven domains:
Living situation
School performance
Substance use
Marital status
Criminal history
Index offense characteristics
Anti-social personality
It is used for predicting violence in mentally disordered offenders and is therefore useful in settings like psychiatric hospitals and clinics. It is widely considered the most validated actuarial instrument available.
The Static-99 is used for predicting sexual recidivism in adult sexual offenders and is therefore useful in court settings.
The LSI is used for predicting general recidivism in late adolescent and adult offender populations and is therefore useful in jail, prison, and re-entry settings.
The biggest benefit of using actuarial assessment is that human judgment biases are removed from the clinical decision-making process, giving them a higher perceived usefulness in legal settings.
The drawbacks of using actuarial assessment include:
The inability to apply group-based recidivism rates to individual patients
The instability of estimated recidivism rates when applied to groups in different jurisdictions
The inability to incorporate case-specific information to modify estimated recidivism rates
Structured Clinical Judgment
Structured clinical judgment is a combination of actuarial assessment and unstructured clinical judgment. Forensic psychologists often use structured clinical judgment when completing in-depth examinations. The most commonly used structured clinical instruments include:
Historical, Clinical, Risk-20 (HCR-20)
Psychopathy Checklist-Revised (PCL-R)
Sexual Violence Risk-20 (SVR-20)
Certification for Forensic Psychologists in Risk Assessment
Forensic psychologists can demonstrate their competency in violence risk assessment by possessing American Board of Professional Psychology Specialty Certification (ABPP) in forensic psychology.
<!- mfunc search_btn -> <!- /mfunc search_btn ->
To qualify for ABPP certification in forensic psychology, candidates must hold a doctorate degree in forensic or clinical psychology, be state licensed and must meet the following competencies in forensic psychology:
Must have completed at least 100 hours of formal education, direct supervision, or continuing education in forensic psychology after the date the doctoral degree was earned; AND
Must have at last 1,000 hours of experience in forensic psychology, which was obtained by completing at least 5 years of post-doctoral experience (an LLB or JD degree may be substituted for two of the five years of experience); OR
Must have at least 2,000 hours of post-doctoral training in forensic psychology, meeting APA curriculum guidelines