According to the American Psychological Association (APA), between 60-80 percent of youth involved with the juvenile justice system meet the criteria for at least one psychiatric diagnosis.
Of this group, about 80 percent meet the criteria for two or more mental health or substance abuse disorders. Further, youth with serious emotional disturbances make up about 20 percent of the population in juvenile justice facilities.
<!- mfunc search_btn -> <!- /mfunc search_btn -> <!- mfunc feat_school ->
Featured Programs:
Sponsored School(s)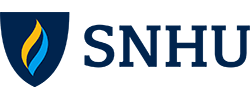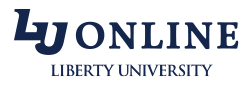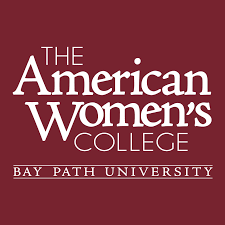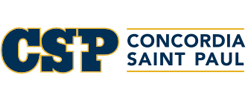 <!- /mfunc feat_school ->
Forensic psychologists are an important part of the juvenile justice system, providing their services both in the courtroom and as clinicians. Juvenile forensic psychologists utilize current research and practice-based knowledge in forensic developmental psychology to improve the judicial and child welfare systems.
Job Duties of Forensic Psychologists in the Juvenile Justice System
Juvenile forensic psychologists, in the juvenile courts, account for the special needs and concerns of youth involved with the legal system. More specifically, these forensic psychology specialists emphasize the importance of interventions designed to rehabilitate youth in the juvenile court and juvenile justice system.
Child criminal psychology allows forensic psychologists to ensure interventions meet the needs of their clients and reduce the likelihood of future contact with the juvenile justice system.
There are two ways in which forensic psychologists can work with delinquent youths:
Forensic psychologists can assist judges and attorneys who make important decisions about minors involved in the juvenile justice system. Their forensic evaluations provide caseworkers with important information about the youth's emotional, behavioral, and cognitive functioning.
Forensic psychologists can provide treatment and other interventions to juveniles and their families. The major purpose of such interventions is to bring about an overall improvement in emotional and behavioral adjustment and functioning while decreasing the likelihood that youth will re-offend.
Juvenile forensic psychologists have made important contributions to the legal system by allowing policymakers to better understand the specific treatment needs of youth within the juvenile justice system.
Forensic psychologists with specific expertise in the evaluation of children in the legal system may perform the following types of evaluations:
Determination of child custody
Evaluation of parental capacity
Termination of parental rights
Working within the juvenile justice system, forensic psychologists assist the courts in determining a juvenile's:
Amenability to treatment
Eligibility to be tried in adult court
Psychiatric diagnosis
Risk for future dangerousness
Child forensic psychologists also evaluate young people tried in adult court who raise an insanity defense.
Contemporary Issues for Forensic Psychologists in the Juvenile Justice System
Many clinical issues are critical to understanding adolescents and their involvement in the juvenile justice system. As relatively new legal institutions, the juvenile courts and the juvenile justice system evolved from two major developments in the United States.
<!- mfunc search_btn -> <!- /mfunc search_btn ->
First, the move from an agrarian to an industrial economy in the early 1800s resulted in the implementation of education laws and child labor laws. Second, these changes accompanied the recognition of the developmental stage of adolescence, which showed that adolescents did not possess the same capacities as adults.
Today's juvenile justice system has undergone significant changes since its inception, with most state juvenile codes now emphasizing intervention and treatment and the justice system devoting more resources to rehabilitation over incarceration.
There are several efforts in place to establish a juvenile justice system that adequately addresses the mental health needs of juvenile offenders. One such measure is the Juvenile and Delinquency Prevention Reauthorization Act of 2009, which seeks to:
Provide states with training and technical assistance related to effective mental health and substance abuse screening, treatment, and assessment
Direct states to outline their plans to use evidence-based mental health and substance abuse screening and assessment programs for juveniles in secure facilities
Add experts in mental health to state advisory groups
Add the Administrator of the Substance Abuse and Mental Health Services Administration to the Federal Coordinating Council for Juvenile Justice and Delinquency Prevention
Authorize a study to fill in gaps in research regarding the prevalence of disabilities among the juvenile justice population
Create new incentive grant programs that help state and local governments address mental health substance abuse needs among young people in the juvenile justice system
Dr. Gail A.Wasserman and colleagues published a study on juvenile mental health conditions in 2010, wherein it was found that more than half (51.9 percent) of youth in the juvenile justice system had at least one mental health or substance use disorder. More specifically, of those who had just entered the system, 35 percent were found to have a mental health disorder; whereas, of those who were committed to a secure facility, about 64 percent were found to have a mental health disorder.
Forensic Psychologist Practice Guidelines Unique to Juveniles
Forensic psychologists performing juvenile forensic evaluations must consider three clinical issues:
Psychosocial maturity and developmental status: The fact that the physical, social, emotional & cognitive capabilities and characteristics of children and adolescents are in a state of development sets them apart from adults.
Risk for future offending or violence: The risk of future violence is present at almost every stage of the adult and juvenile justice system.
The nature and extent of the juvenile's antisocial behavior and character: There are two, distinct dimensions that characterize psychopathy in juveniles:

Interpersonal/Affective: Involves a disregard and/or deficiencies in emotional experiences, such as manipulation, conning, and lack of guilt or empathy
Social Deviance: Pertains to antisocial lifestyle and behavioral patterns such as impulsivity and early behavioral problems
When making legal arguments, juvenile psychologists focus on four psychological variables that differentiate adolescents from adults:
Vulnerability to peer influence
Degree of orientation toward the future
Risk assessment and risk-taking
Impulsivity
When conducting forensic evaluations in juvenile justice settings, juvenile forensic psychologists must consider some factors unique to juveniles:
Children and adolescents may be less able to understand differences in a doctor's role.
Children may mistake multiple interviews and history taken by the juvenile forensic psychologist as a developing relationship.
Children may presume the relaxed, friendly tone and demeanor of the juvenile psychologist as a developing relationship.
Education and Training for Forensic Psychologists in the Juvenile Justice System
A PsyD or Ph.D. in forensic psychology serves not only to consider some factors unique to juveniles the prerequisite for becoming state-licensed as a clinical psychologist but allows students to focus their careers on the practice of juvenile forensic psychology within the juvenile justice system.
<!- mfunc search_btn -> <!- /mfunc search_btn ->
Many master's and doctoral programs in juvenile psychology allow students to focus their course of study on family and children. For example, a PsyD in Clinical Forensic Psychology with a concentration in child and family issues allows students to supplement their major forensic psychology courses with study in:
Child and family issues in family court
Evaluation and treatment of the juvenile offender
Child trauma
Child and adolescent neuropsychological assessment
Pediatric health psychology
Child and adolescent treatment
Expressive therapies with children and families
Students of master's and doctoral programs also often explore child psychology through internship experiences, and many doctoral students choose to focus their post-doctoral fellowship on juvenile forensic psychology work in the juvenile courts.
Interested in exploring additional fields in forensic psychology?  Explore other Forensic Psychology Careers.