Traumatic brain injury (TBI), often called the "signature wound" of war, refers to severe pathophysiological effects on the brain and central nervous system resulting from strong impacts and penetrating wounds caused by blast exposure, gunshot wounds, and motor vehicle injuries, among others. Although there is nothing new about TBI, it has become part of the public discourse in the past 15 years and has affected many American soldiers with the wars in Afghanistan and Iraq.
<!- mfunc search_btn -> <!- /mfunc search_btn -> <!- mfunc feat_school ->
Featured Programs:
Sponsored School(s)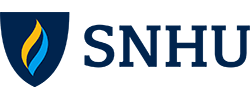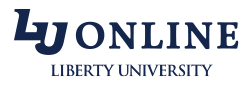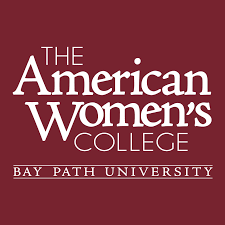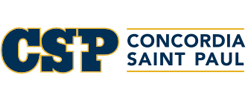 <!- /mfunc feat_school ->
The difficulty in recognizing, identifying, diagnosing and treating TBI has created challenges in healthcare delivery, rehabilitation, and veteran compensation. Forensic psychologists are just one of many clinicians involved in the medical-legal aspects of TBI, providing necessary assessments of military personnel when civil or criminal issues arise.
A study published by the Defense and Veterans Brain Injury Center revealed the following;
TBI is a major cause of lifelong disability and death
Blast injuries are a growing cause of TBI in combat
Over 7,000 Americans with TBI enter military and veterans hospitals every year
Estimates show the presence of TBI in more than 20 percent of surviving combat casualties
TBI and blast-related concussions significantly impact the health and safety of service members, and have been known to occur during times of both peace and war. The Defense and Veterans Brain Injury Center reports that each branch of the U.S. military, as well as the healthcare systems maintained by both the Department of Defense and the Department of Veterans Affairs, feel the effects of TBI.
The Forensic Psychologist's Role in Assessing TBI for Military Personnel
Many changes in forensic health assessment have taken place in the past 15 years due to the sheer number of service members receiving disability for TBIs and psychological disorders like post-traumatic stress disorder.
Forensic psychologists are frequently involved in disability evaluations, suicide investigations, and correctional issues associated with TBI. Military competency and criminal responsibility boards—often called 706 boards, or sanity boards—also require the services of forensic psychologists for assessments as they understand traumatic brain injury and criminal responsibility.
Complex legal and ethical problems may arise with TBI patients, particularly those who experience personality changes or difficulties in:
Mood regulation
Memory
Orientation
Consciousness
Judgment
Insight
Impulse control
Research suggests a strong correlation between brain injuries and aggressive behavior and violence. For example, the U.S. Department of Health recognizes the following symptoms of brain injuries:
Depression
Anxiety
Irritability
Paranoia
Anger
Violence
Noncompliance
Social inappropriateness
Egocentrism
Aggression
As a result, military personnel with TBI are at a greater risk to be involved in criminal, civil, or administrative legal situations, whether as disability claimants or criminal defendants.
Forensic psychologists may complete forensic assessments for any number of criminal and civil proceedings for military personnel, such as:
Pretrial sentencing
Death penalty evaluations
Guardianship cases
Workers' compensation cases
Personal injury cases
Fitness for duty assessments
Forensic psychologists provide testimony on the effects of the TBI in the service member, predict future behaviors as a result of the TBI, and provide estimations on whether malingering is taking place.
When assessing TBIs in military personnel for medical-legal purposes, forensic psychologists evaluate the ways TBI may affect behavior, personality, and cognitive functioning. Depending on the purpose of the TBI assessment, they may address causality, competency, or chronicity.
Forensic Psychologists Specializing in TBI for Military Personnel: Training and Education Options
Forensic psychologists with an interest in assessing TBIs in military personnel often seek specialized education and/or training designed to complement their doctoral training and education to become a state-licensed clinical psychologist. More specifically, doctoral students in PsyD or Ph.D. psychology programs often choose to concentrate their doctoral studies on brain injuries within a forensic context.
<!- mfunc search_btn -> <!- /mfunc search_btn ->
You can find many of these courses on reputed university sites and other certificates that are recognized by the US government that provide certification for courses in Military and Veterans Psychology under the domain of Forensic Psychology specializing in Traumatic Brain Injury
For example, coursework in neuropsychology allows forensic psychology majors to better understand the relationship between the nervous system and cognitive function and to learn about the TBI assessment, management, and rehabilitation of people with neurocognitive problems due to illness or brain injury. Internships and post-doctoral fellowships also provide ample opportunity for doctoral students in psychology to study TBI psychology.
A few post-doctoral fellowship programs, like the Walter Reed National Medical Military Center Postdoctoral Fellowship Training Program in Forensic Psychology, provide students with the unique opportunity to study forensic psychology in a military context.
Interested in becoming a Forensic Psychologist? Find a degree program near you