Forensic psychologists in correctional settings-aptly called correctional psychologists-provide psychological assessments, interventions, and treatments. They serve as the main source of mental health services in the prison systems, providing services such as:
Inmate screening and classification
Crisis intervention
Assessment of correctional personnel
Assessment of correctional treatment and competency
<!- mfunc search_btn -> <!- /mfunc search_btn -> <!- mfunc feat_school ->
Featured Programs:
Sponsored School(s)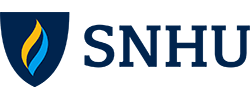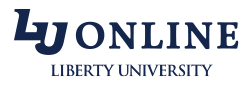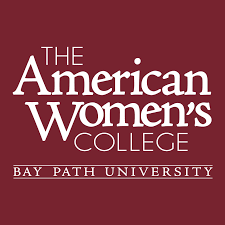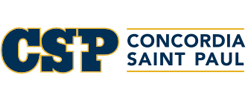 <!- /mfunc feat_school ->
It is the responsibility of correctional psychologists to ensure that inmates undergo interventions to prevent self-inflicted violence or suicide. Crisis intervention involves conducting clinical and forensic interviews and evaluations of the inmates.
Forensic psychologists provide counseling to inmates and ex-offenders, and they develop and manage programs designed to reduce recidivism rates. Forensic psychologists may also provide therapy outside of the correctional institution in a variety of community settings.
Forensic Psychologists in Correction: Job Description and Duties
Forensic psychologists working in correctional facilities face significant challenges daily. Just a few of the challenges include working with inmates who:
Have suicidal intentions or plans
Have homicidal intentions or plans to hurt others
Are not making use of activities of daily living (food, clothing, shelter) as a result of a mental disorder
The daily responsibilities of correctional psychologists, also known as prison psychologists, include:
Completing rounds: Visiting patients and making determinations regarding their level of care
Making referrals to the Department of Mental Health: Determining whether an inmate's condition is severe or chronic enough to warrant a referral to the Department of Mental Health
Completing mental health screenings: Evaluating patients using an assessment designed to evaluate major mental health disorders and developmental delays
Responding to mental health crises: Responding to emergencies that entail issues such as suicidal or homicidal ideation, victimization, rape, major depression, panic attacks, death of a loved one, etc.
Performing psychological intakes: Determining whether or not inmates who are referred to mental health require treatment; creating treatment plans, if necessary
Providing court-ordered assessments: Offering a professional opinion based on a court-ordered assessment; often involves an opinion on a defendant's sentence (e.g., the recommendation for prison, probation, or conditions of parole)
Providing individual and group therapy: Providing services to inmates using mental health services; therapy covers issues such as:

Personality disorders (antisocial, narcissistic, borderline personality)
Drug addiction, polysubstance dependence
Adjustment disorder
Bipolar disorders
Major depression
Schizophrenia
Generalized anxiety disorder
Ethical Consideration and Practice Guidelines for Forensic Psychologists in Corrections
The primary mission of correctional psychologists is to support the rehabilitation and reintegration of inmates. However, changing laws and regulations have shifted the focus from caring for the inmate to ensuring the security of the institution and community at large.
In many cases, this creates a dual role conflict that can strain the relationship between the psychologist in prison and the inmate.
<!- mfunc search_btn -> <!- /mfunc search_btn ->
One of the biggest challenges that correctional psychologists face is the fact that full confidentiality between the inmate and practitioner is not an option in the prison setting.
Since correctional psychologists are obligated to disclose information to prison staff concerning violent acts that have been committed or that may be committed, correctional psychologists often struggle with trying to gain the trust of the inmates in their care.
Another ethical dilemma psychologists in the prisons and correctional service department encounter comes when observing inmates with chronic mental illnesses being denied the treatment they so desperately need.
In many cases, prison psychologists must focus their attention on disruptive inmates that the correctional facility wants to bring under control, which often results in inmates with chronic mental illnesses being neglected.
IACFP Ethical and Practice Guidelines
Now that you've learned some key information about how to become a correctional psychologist, let's peruse some ethical & practice guidelines.
The International Association for Correctional and Forensic Psychology (IACFP) formulated standards for the delivery of mental health services in correctional agencies and facilities.
Since the release of the 1978 U.S. Department of Justice's Overview of Psychology Services–A Training Orientation and Reference Handbook, which clarified the rights of inmates to receive professional mental health services, there has been a significant increase in the number of psychologists working in correctional facilities nationwide.
The purpose of the IACFP standards is to augment the APA's ethical and practice guidelines so they can be applied to the field of corrections, with the ultimate goal of improving the advocacy, integrity, accessibility, measured effectiveness, and quality of mental healthcare for all offenders who either require mental health interventions or otherwise benefit from such interventions.
The IACFP standards include the following principles for forensic psychologists in correctional facilities:
Principle A: Recognize individual rights to respect, dignity, humane treatment, and self-determination
Principle B: Avoid or minimize emotional or physical harm
Principle C: Maximize good by providing and advocating for competent mental health services and research
Principle D: Recognize and practice social responsibility
Training and Certification for Forensic Psychologists in Corrections
Many forensic psychologists interested in working in corrections focus their graduate work in this field. Many master's and doctoral clinical psychology programs allow students to choose a concentration in corrections.
Through these correctional psychology programs, students can gain a comprehensive understanding of mental health issues within correctional settings and acquire a broader perspective concerning public policy and working with offenders.
Did you know that some forensic prison psychologists prefer to be called correctional psychologists? This is because they see their key contribution lies in serving the incarcerated and not the legal system. This shift in perspective started back in 1977 with Edwin Megargee who classified prisoners as overcontrolled personalities and under-controlled personalities. Many prisons in the United States still follow Megargee's method for classifying inmates.
Specialized study in these programs includes courses like these:
Violence and risk assessment
Trauma and crisis intervention
Substance abuse
Doctoral programs (PsyD or Ph.D.) in psychology with a concentration in corrections allow students to work toward state licensure, as clinical psychologists or prison therapists, while they receive specialized education and training in the nuances of working within the corrections system.
Many times, students complete their doctoral internships and post-doctoral fellowships in correctional facilities, allowing them to gain valuable experience in this unique and challenging sub-field of forensic psychology.
Professional Certification
Forensic psychology specialty certification through the American Board of Professional Psychology Specialty Certification (ABPP) allows forensic psychologists in corrections to display another level of competency in their field.
<!- mfunc search_btn -> <!- /mfunc search_btn ->
To achieve ABPP certification in forensic psychology, candidates must possess a state license to practice clinical psychology and complete the following forensic psychology competencies:
At least 100 hours of formal education, direct supervision, or continuing education in forensic psychology after the date the doctoral degree was earned; AND
At least 1,000 hours of experience in forensic psychology obtained by completing at least 5 years of post-doctoral experience (an LLB or JD degree may be substituted for two of the five years of experience); OR
At least 2,000 hours of post-doctoral training in forensic psychology, meeting APA curriculum guidelines
Candidates for ABPP forensic psychology specialty certification must take and pass a written and oral examination and pass a credential review process.
Interested in exploring additional fields in forensic psychology?  Find other Forensic Psychology Careers in your state.