Although forensic psychologists are often associated with their work in criminal litigation, they also lend their expertise to civil matters. The role of forensic psychologists in civil cases is to generally provide psychological evaluations for plaintiffs seeking monetary damages for mental health impairment or emotional distress.
<!- mfunc search_btn -> <!- /mfunc search_btn -> <!- mfunc feat_school ->
Featured Programs:
Sponsored School(s)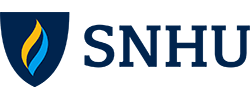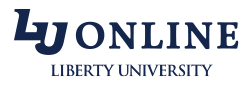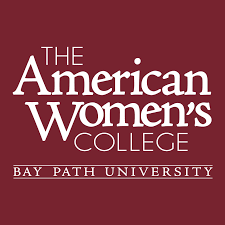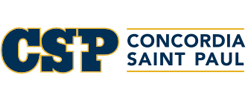 <!- /mfunc feat_school ->
Civil cases in which forensic psychologists provide their services include:
Guardianship issues (capacity to make medical, financial decisions)
Personal injury
Medical malpractice
Employment litigation

Workers' compensation
Psychiatric disability
ADA claims
Fitness to return to work
Sexual harassment
Discrimination
Forensic Psychologists in Civil Law: Job Description and Practice Guidelines
Plaintiffs in civil litigation often assert that a defendant's act or omission resulted in their emotional distress or mental health impairment, and for this reason, they believe they are entitled to monetary compensation.
In these cases, forensic psychologists evaluate plaintiffs to determine the validity of their claims. Many times, these psychology professionals must offer their opinion regarding both causation (whether or not the defendant caused injury or distress) and damages (what the plaintiff is entitled to for the injury or distress suffered).
Forensics in personal injury helps simplify evaluations that involve assessing the plaintiff's baseline level of functioning before the alleged injury or distress occurred, as well as their condition afterward.
Forensic psychologists must thoroughly evaluate plaintiffs' history of pre-existing medical conditions, disorders, or their predisposition to such disorders. Clinical/psychiatric causation is often a multifaceted concept, and it may be bio-psycho-social in nature.
The law generally requires plaintiffs to prove that the incident or event for which they are seeking monetary damages caused or exacerbated an existing medical condition.
Upon performing a psychological evaluation/assessment, forensic psychologists render a clinical opinion based on the law—rather than on mere clinical terms of psychological injury.
<!- mfunc search_btn -> <!- /mfunc search_btn ->
In addition to providing independent mental health evaluations, forensic psychologists working in civil litigation often provide the following services:
Psychological autopsies (involves investigating a person's death by reconstructing what the person thought, felt, or did before death)
Expert testimony
Case consultation
Witness trial and preparation
Review and analysis of records
The Basis for Professional Opinions
Forensic psychologists base their professional opinion on the following:
Evidence Gathering
Forensic psychologists must sift through evidence that often includes medical, psychiatric, and psychological records from before, during, and after the period when the incident/circumstances took place.
Surplus information that holds importance for forensic psychologists includes records of earlier emotional trauma, chronic medical conditions, and other conditions that could have produced emotional symptoms following the events in question.
Interviewing
In addition to studying and analyzing evidence, forensic psychologists examine the plaintiffs, learning about their personal, development, educational, employment, academic, family, marital, medical, and legal histories.
Testing
Upon completion of an exhaustive interview process, forensic psychologists then perform and analyze psychological testing and interpret the results. The interpretation of test data either confirms or contradicts the forensic psychologist's differential diagnosis (working hypothesis).
Psychological and neuropsychological testing provides an objective means with which to remove the possibility of exaggeration, embellishment, or minimization on the part of the plaintiff. Competent forensic psychologists can sort out this information and determine how much of the underlying personality structure affects the plaintiff's symptoms.
In civil litigation, forensic psychologists utilize several self-report personality tests, such as:
Minnesota Multiphasic Personality Inventory
Personality Assessment Inventory
Rorschach Inkblot Test
The work of forensic psychologists in civil litigation provides a great deal of insight regarding the severity, veracity, and causes of psychological damage.
Forensic science is different from forensic psychology. Both are not congruent with each other. Forensic science is the core of hard science that involves lab-based investigation of the crime scene. It encapsulates examining firearms, DNA & evidence collection, crime scene analysis, etc.
Training and Certification Options for Forensic Psychologists in Civil Litigation Settings
The civil arena provides several opportunities for career specialization for practicing forensic psychologists. Civil matters may include issues such as:
Emotional damage
Involuntary treatment
Guardianship
Harassment and discrimination
Civil competency
Professional malpractice
Product liability
Psychology autopsies
This line of work offers a unique take on civil forensic psychology. Though a master's or doctoral degree in general clinical psychology or forensic psychology provides the standard route into any specialty in the field of civil forensic psychology, like litigation psychology, it's not a bad idea to also select some courses in civil law.
Additional opportunities for specialized training and education in civil law for forensic psychologists occur during the completion of internship and post-doctoral fellowship requirements.
Finally, post-doctoral training and education—both of which are required to achieve forensic psychology specialty certification through the American Board of Professional Psychology Specialty Certification (ABPP)—is often sought by forensic psychologists interested in focusing their careers on civil litigation.
<!- mfunc search_btn -> <!- /mfunc search_btn ->
ABPP certification, widely considered a fundamental professional designation in psychology, requires a state license to practice clinical psychology, as well as the following civil forensic psychology competencies:
At least 100 hours of formal education, direct supervision, or continuing education in forensic psychology after the date the doctoral degree was earned; AND
At least 1,000 hours of experience in forensic psychology, which was obtained by completing at least 5 years of postdoctoral experience (an LLB or JD degree may be substituted for two of the five years of experience); OR
At least 2,000 hours of post-doctoral training in forensic psychology, meeting APA curriculum guidelines
Forensic psychologists' work isn't limited to work in prisons. They often work in settings like court clinics, mental health centers, juvenile treatment centers, etc.
Candidates for ABPP civil forensic psychology specialty certification must take and pass a written and oral examination and satisfactorily complete a credential review process.