Some of a forensic psychologist's most important work happens on the witness stand, providing testimony and presenting evidence in court cases and other judicial matters. In these circumstances, they have a specific responsibility for upholding the integrity of psychology as it is used within the realm of the legal system.
<!- mfunc search_btn -> <!- /mfunc search_btn -> <!- mfunc feat_school ->
Featured Programs:
Sponsored School(s)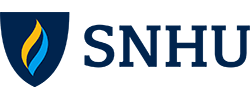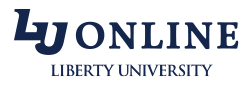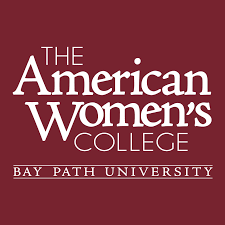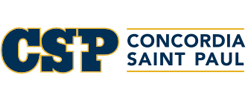 <!- /mfunc feat_school ->
The role of forensic psychologists within the legal system is well-defined by the American Psychological Association's (APA) Division 41, which is dedicated to this subspecialty of forensic psychology.
Psychologists as expert witnesses in court serve in a variety of civil and criminal court proceedings, which may include:
Civil proceedings (child custody cases, for example)
Criminal proceedings (mental competency hearings, for example)
Professional negligence lawsuits (medical malpractice suites, for example)
Forensic psychologists may assume the role of a forensic psychologist expert witness on a voluntary or involuntary basis, meaning a prosecution or defense team may hire them, or they may be subpoenaed. Their work is essential to any judicial proceedings, and they have an obligation and a duty to remain cognizant of the ethical responsibilities that govern their conduct while engaged in judicial proceedings.
The Job Duties of Forensic Psychologists on the Witness Stand
Acting as a skilled expert witness psychologist, forensic psychologists express opinions based on their specialized knowledge. In most jurisdictions, they must state their opinion within the standards of their field and with a reasonable degree of certainty.
This means that as expert witnesses, forensic psychologists may:
Base their testimony on information gathered solely for the purpose of testifying in the litigation
Offer their opinion on the cause or consequences
Interpret the action of other persons
Draw conclusions of the basis of circumstances
Comment on the likelihood of events
State their beliefs regarding nonfactual issues, such as:

Fault
Damage
Negligence
Avoidability
Forensic psychologists may become experts in litigation in one of three ways:
They may be retained by one of the parties for the purpose of analyzing information and providing an opinion.
They may be appointed by the court for the purpose of sorting through conflicting claims or conclusions.
They may serve as an actual witness to the events at hand.
The Expected Competencies of Forensic Psychologists Serving as Expert Witnesses
Forensic psychologists must be competent in the specific areas related to the evidence they present and the testimony they give. They must also meet the qualifications of a witness, as outlined by the Federal Rules of Evidence, which include having the appropriate experience, knowledge, skills, training, and education.
However, because the federal guidelines for forensic psychologist competencies when serving as expert witnesses are rather broad, professional associations like the APA have produced more defined and certainly more restrictive guidelines.
<!- mfunc search_btn -> <!- /mfunc search_btn ->
For example, the APA's Specialty Guidelines for Forensic Psychology state that forensic psychologists must possess the "psychological and legal knowledge, training, experience, and skills necessary to provide the required services." Further, they must be able to demonstrate their competency by possessing American Board of Professional Psychology Specialty Certification (ABPP) or by providing evidence of active practice and current knowledge in the area of inquiry.
Applicants for ABPP certification with a specialization in forensic psychology must have completed an APA-approved doctoral degree program in professional psychology and an APA-approved internship. They must also be currently engaged in forensic psychology and have an active license in good standing. The requirements for ABPP certification specific to forensic specialization include:
At least 100 hours of formal education, direct supervision, or continuing education in forensic psychology after the date the doctoral degree was earned
At least 1,000 hours of post-doctoral experience completed in at least 5 years (an LLB or JD degree may be substituted for two of the five years of experience)
Candidates who have completed at least 2,000 hours of post-doctoral training in forensic psychology are exempt from meeting the 1,000 hours of post-doctoral experience requirements.
Professional certification is conditional upon the completion of a written and oral examination and the satisfactory completion of the credential review process.
Forensic psychologists as psychological forensic expert witnesses must be sufficiently aware of relevant law. Based upon their qualifications, they may be categorized as informed, proficient, or specialized. An informed psychologist would possess knowledge of relevant laws through graduate or post-graduate courses or continuing education courses, whereas an uninformed psychologist would not be allowed to testify in judicial matters.
To serve as proficient expert witnesses, forensic psychologists must possess expertise within a given population and experience in using this expertise in forensic contexts. The clinical forensic population may include individuals with mental or emotional disorders or those who may have specific characteristics relevant to a legal decision.
Forensic psychologists may possess expertise in diverse forensic populations related to race, culture, socioeconomic factors, age, gender, disability, and sexual orientation, among others. In many cases, post-graduate courses in specific areas of forensic psychology are necessary.
The Forensic Psychologist's Ethical Guidelines as an Expert Witness
The APA provides ethical guidelines for forensic psychologist expert witnesses, stating that when assuming forensic roles they must be familiar with the administrative or judicial rules regarding testimony and presenting evidence. Many state psychology associations have also adopted APA guidelines.
Other professional associations also have guidelines pertaining to psychological forensic expert witnesses, including the American Psychotherapy Association, the American Psychology-Law Society, and the American Bar Association.
In short, psychological forensic expert witnesses act ethically if they:
Possess the competency to give testimony or present evidence as demonstrated by their knowledge, training, and experience
Are sufficiently aware of the relevant laws in the area in which they intend to testify or offer evidence
Comply with the APA's ethical guidelines
Although judicial proceedings can often be adversarial, psychological expert witnesses should never take the position of being an advocate or detractor for any party or cause. In other words, forensic psychologists serving as expert witnesses must always act in a truthful, unbiased manner and seek to promote honesty, accuracy, and truthfulness.
<!- mfunc search_btn -> <!- /mfunc search_btn ->
When forensic psychologists as expert witnesses become aware that a forensic colleague is acting unethically, they must address the issues and areas of concern with the colleague and provide that colleague with an opportunity to clear up the misunderstanding or rectify any prior testimony or evidence.
Interested in exploring additional fields in forensic psychology?  Explore other Forensic Psychology Careers.