Forensic psychologists provide psychological expertise in the courtroom by determining if a defendant is competent to stand trial, mentally stable, and what level of risk the defendant may pose.
<!- mfunc search_btn -> <!- /mfunc search_btn -> <!- mfunc feat_school ->
Featured Programs:
Sponsored School(s)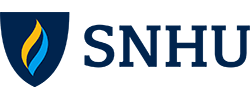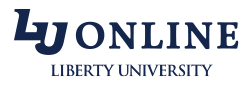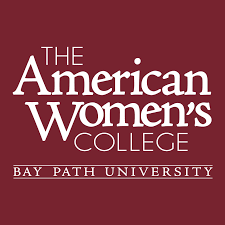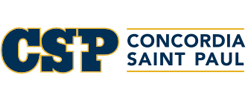 <!- /mfunc feat_school ->
They also work side-by-side with detectives in criminal investigations, evaluating suspects and victims using psychological tests that analyze both the perpetrator's and victims mental state before and after crimes have occurred. This puts them in the position to be a unique and respected voice in the courtroom.
One nationally-renown forensic psychologist from Arizona is Erin Spiers, who was featured in a 2015 article in the East Valley Tribune. Erin began her career in forensic psychology by earning a bachelor's degree, two master's degrees, and a doctorate in psychology from Arizona State University. Afterward, she went on to work with the mentally ill at the psychiatric ward at Charity Hospital in Maricopa, and later as a psychologist for the Texas Department of Criminal Justice. With over 15 years of experience, Erin has had the opportunity to work on forensic teams that evaluated cases such as the Columbine High School massacre, the Kobe Bryant rape case, and the Baseline Killer case in Phoenix.
Steps to Becoming a Forensic Psychologist in Arizona
As a forensic psychologist, you would be charged with the duty of being unequivocally truthful—whether the defendant or the prosecutor retains you for your services.
Forensic psychologists are licensed clinical psychologist who have specialty training and education in forensic settings, so to become a forensic psychologist, you will first need to become licensed as a clinical psychologist with the Arizona Board of Examiners in Psychology.
For step-by-step guidance on how to become a licensed forensic psychologist in Arizona, follow these steps:
---
Step 1. Meet Education Requirements for Licensure in Arizona
To become a licensed forensic psychologist in Arizona, you will need to earn a doctorate degree in clinical psychology. But, to do that, you will first need to start by earning a bachelor's degree from an Arizona college.
<!- mfunc search_btn -> <!- /mfunc search_btn ->
Bachelor's Degrees in Forensic Psychology
Degree programs in this field include, but are not limited to:
Bachelor of Science in Forensic Psychology
Bachelor of Arts in Forensic Psychology
Bachelor of Arts in Psychology – Forensic Psychology
The forensic psychology degree program generally consists of:
General Education
Major Courses
Forensic Psychology Concentration
Electives
Psychology major courses will include foundational courses, such as:
Abnormal Psychology
Social Psychology
Biopsychology
Afterward, forensic psychology concentration courses will include courses such as:
Social Psychology
Counseling Process and Techniques
Criminal Psychology
Once you complete your bachelor's degree, you will be able to enroll in a doctorate degree in forensic psychology, since most doctorate degrees include both master's and doctorate-level courses.
Doctorate Degrees in Forensic Psychology
Many of these programs are highly competitive, so to enroll, you will need to submit outstanding application materials such as:
GRE scores
Undergraduate transcripts
Statement of purpose
You can enroll in one of Arizona's four APA-accredited clinical psychology programs. Forensic psychology degrees include, but are not limited to, degree titles such as:
D. in Clinical Forensic Psychology
D. in Forensic Psychology
D. in Forensic Psychology
Clinial Psy.D. with concentration in Forensic Psychology
D./J.D. Clinical Psychology and Law
D. in Clinical Psychology with Forensic Specialization
The Arizona Board requires that your education include courses on the following topics:
Scientific and Professional Ethics and Standards in Psychology
Research Methods and Statistics
Biological Basis for Behavior
Cognitive-Affective Basis of Behavior
The Social Basis of Behavior
Individual Differences
Assessment
Treatment Modalities
Along with this, your forensic specialization will include courses and requirements such as:
Introduction to Forensics
Introduction to Forensic Psychology
Forensic Assessment and Prediction
Internship in Forensic Training
Dissertation on Forensic Topic
If you choose to enroll in a joint psychology-law program, your program will consists of:
D. Courses – 60 credits
D. Requirements – 60 credits
Joint Requirements – 30 credits
Finally, forensic psychology programs offer particular areas of focus, including, but not limited to:
Juvenile and family court
Sexual violence assessment and treatment
Child maltreatment
Intimate partner violence
High conflict families
Divorce mediation
Parent coordination
---
Step 2. Completing 1500 Hours of Supervised Internship Experience
Next, you must enroll in and complete an APA-approved internship, in which at least 50% of the internship hours are spent in direct psychological service-related activities.
As an aspiring forensic psychologist, at least one of your internship credits must be conducted in a forensic setting.
APA-accredited internship institutions throughout Arizona include:
Southern Arizona Psychology Internship Center – Tucson
Arizona State University – Tempe
University of Arizona College of Medicine – Tucson
Phoenix VA Health Care System – Phoenix
Southern Arizona VA Health Care System – Tucson
Arizona State Hospital – Phoenix
Phoenix Children's Hospital: Department of Behavioral Medicine – Phoenix
---
Step 3. Applying for Examination and Licensure in Arizona
Next, you must apply to the Arizona Board of Psychologist Examiners to sit for the Examination for Professional Practice in Psychology (EPPP) and for your Arizona clinical psychologist license.
The application for your exam and license is one in the same. So, to apply for the exam and your psychologist license, submit:
A $350 application fee (or $200 temporary license fee) made out to the Board of Psychologist Examiners
Supervised Internship or Training Experience Verification form (must be sent directly to Board from training administrator)
Verifications of all previously held psychology licenses (must be sent from state board)
Mandatory Confidential Information form
Official transcripts from all graduate institutions (must be sent directly to Board from university)
Reference forms
Self-query from National Practitioner Data Bank
Copy of passport, birth certificate, or other acceptable documentation
Once the Board approves you for examination, the Association of State and Provincial Psychology Boards (ASPPB) will email you an application packet to review, correct, and verify.
---
Step 4. Pass the Arizona Clinical Psychology License Examination
After receiving your acceptance email, you will register with Pearson VUE to take the Examination for Professional Practice in Psychology.
This exam will cover specific content areas that correlate to Arizona's education requirements, including:
Biological Bases of Behavior
Cognitive-Affective Bases of Behavior
Social and Cultural Bases of Behavior
Growth and Lifespan Development
Assessment and Diagnosis
Treatment, Intervention, and Supervision
Research Methods and Statistics
Before taking the exam, first read the EPPP Candidate Handbook, which outlines:
Test Scheduling
Rescheduling
Taking the Exam
Receiving Exam Results
Retaking the Exam
When you schedule the exam, you will be able to choose to take it at Pearson VUE centers located in these cities in and near Arizona:
Phoenix
Chandler
Tucson
Albuquerque
Las Vegas
---
Step 5. Begin a Forensic Psychology Career in Arizona
With a doctorate in forensic psychology and an Arizona state-issued license, you will be prepared for jobs in child welfare agencies, jails, correctional facilities, courts, state police departments, state departments of corrections, and more.
<!- mfunc search_btn -> <!- /mfunc search_btn ->
For example, forensic psychologists are prepared for jobs such as these:
Substance Abuse Counselor
Forensic Clinician
Supervising Psychology
Forensic Psychologist
Assessment Psychologist
Alternative to Incarceration Psychologist
A survey of job vacancies for forensic psychologists in Arizona in July 2015 produced the following example (Job listing is for illustrative purposes only and does not constitute a job offer):
Psychologist for Corizon in Florence – Corizon Health is part of a healthcare team at Eyman Correctional Complex in Florence, AZ. Applicants to positions such as these should hold a doctoral degree from an accredited university, hold an Arizona state license, and have one year of experience providing clinical services.
Responsibilities for this position include conducting psychological evaluations and consultations, administering psychometric testing, conducting psychotherapeutic intervention, providing mental health services for inmates, directing the interdisciplinary treatment team, and more.
---
Step 6. Renew Your License Every Two Years
The Arizona Board of Psychologist Examiners indicates that licenses must be renewed every two years, expiring on April 30th of odd-numbered years.
You must complete 60 credits of continuing education during every two-year licensing period in order to renew their license.
Forty hours of continuing education must come from:
Post-doctoral study sponsored by an accredited university (can include courses, certificates, seminars, workshops, home study, and more)
Attending an Arizona Board meeting
Serving as a complaint consultant
The remaining twenty hours can come from the first category, or they may be achieved through:
Self-study or study groups for professional growth
Preparation that results in publication
Presentation at a symposium (can be state, regional, national, or international symposium)
Attendance or participation in a case conference
A course, workshop, seminar, or symposium for professional growth
Arizona's APA-approved sponsors of continuing education include, but are not limited to:
---
Forensic Psychologist Salary Information for Arizona
As the demand for forensic psychologists continues to grow in Arizona, these specialized professionals can expect to see a wider range of job opportunities. According to the Bureau of Labor Statistics (BLS), in the decade leading up to 2028, jobs among Arizona's forensic psychologists are expected to grow about 10%, rising from about 200 jobs to 220 jobs.
As of May 2021, the BLS reported an average salary of $96,710 for forensic psychologists in Arizona, which is just below the national average of $98,010 for this profession.
<!- mfunc search_btn -> <!- /mfunc search_btn ->
Forensic Psychology Salary Ranges in Arizona
BLS stats show a clear link between a forensic psychologist's earning potential and level of experience. As such, aspiring forensic psychologists in Arizona are encouraged to gain hands-on experience through internships and volunteer positions while completing their formal education.
Forensic psychologists are often paid on a case-by-case basis. Therefore, it is important that they learn to deliver successful testimonies in a courtroom setting over the course of several years in order to develop an impeccable reputation. As of May 2021, the BLS found that experienced forensic psychologists in the state earned about $36,000 more than their early-career colleagues:
Early-Career: $88,300
Mid-Career: $105,000
Experienced: $124,090
Forensic Psychology Salaries by Location in Arizona
A local employer may determine an individual forensic psychologist's starting salary based on their education, training, and experience. Yet, there is also a strong correlation between a forensic psychologist's earning prospects and the community in which they work.
For example, as of May 2021, the state's large metro areas of Phoenix-Mesa-Scottsdale and Tucson both reported average salaries for forensic psychologists that far exceeded the state average for these professionals:
Area Name
Employment
Annual median wage
Phoenix-Mesa-Scottsdale
110
105000
2021 US Bureau of Labor Statistics salary figures for psychologists, all other. Job growth projections from the US Department of Labor-sponsored resource, Projections Central. Figures are based on state data, not school-specific information. Conditions in your area may vary. Data accessed May 2022.
<!- mfunc feat_school ->
Featured Programs:
Sponsored School(s)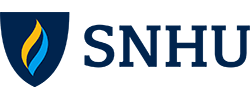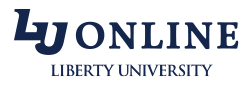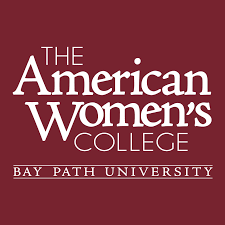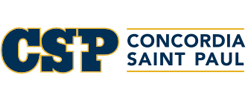 <!- /mfunc feat_school ->