As a forensic psychologist, you will work hand-in-hand with detectives, investigating crime scenes, conducting criminal evaluations, and administering psychological testing to suspected and confirmed criminals.
<!- mfunc search_btn -> <!- /mfunc search_btn -> <!- mfunc feat_school ->
Featured Programs:
Sponsored School(s)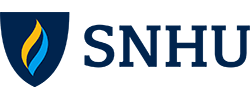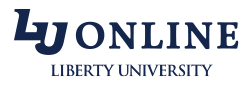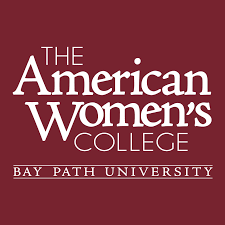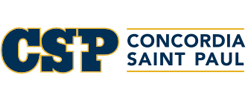 <!- /mfunc feat_school ->
When 30-year old Myron Terrell shot and wounded Lori Martin, who was standing in line at a Conway Walmart, the State Mental Hospital doctor, a forensic psychologist, investigated the situation. Through psychological testing and evaluation, the forensic psychologist was able to verify Terrell's mental instability, and discovered that he had a history of delusional beliefs, auditory hallucinations, and visual hallucinations that contributed to him believing that he had shot a zombie or a demon—not a woman.
Because of the investigative work of this forensic psychologist, Terrell was able to receive mental health support rather than being charged with capital murder.
Steps to Becoming a Forensic Psychologist in Arkansas
If you're looking to embark on a career path that makes a vital difference in the lives of criminals, victims, and society, forensic psychology may be the right career for you.
To become a forensic psychologist, you will first need to be licensed as a clinical psychologist through the Arkansas Psychology Board.
For guidance on how to become a forensic psychologist in Arkansas, follow these steps:
---
Step 1. Earn a Doctoral Degree in Forensic Psychology
The Arkansas Psychology Board requires those seeking clinical psychology licenses to hold a doctoral degree; however, to do that, you must first enroll in the right undergraduate degree program in forensic psychology.
<!- mfunc search_btn -> <!- /mfunc search_btn ->
A bachelor's degree in forensic psychology will give you the foundation you need to understand psychological assessment methods, criminal profiling, criminal behavior, and victim outcomes.
You can choose to enroll in either a bachelor of science or bachelor of arts degree in forensic psychology.
Schools will generally offer forensic psychology degree programs that allow students to specialize in a range of concentrations, including:
Forensics and the Law
Leadership and Management
Victims and Justice
For example, if you were to choose the victims and justice specialization, you would take courses such as:
Victimology
Restorative Justice
Global Social Justice
Although a bachelor's degree in forensic psychology will not lead directly to licensure as a psychologist, it will give you the foundation you need to advance your education and obtain a license.
---
Step 2. Earn a Doctoral Degree in Forensic Clinical Psychology
When considering graduate school, you can choose to either enroll in a Master of Arts or Science in Forensic Psychology, or you can enroll directly in a doctorate program.
An MA or MS degree will generally include 30-45 credits of courses, allowing further specialization in areas such as:
Child Protection
Corrections
Sex Offenders
<!- mfunc search_btn -> <!- /mfunc search_btn ->
However, many doctorate programs will accept outstanding students who hold only a bachelor's degree in psychology, which allows you to hasten your journey toward the Arizona license.
If you choose to enter a doctoral program, the Arkansas Psychology Board requires that your school be either American Psychological Association or Canadian Psychological Association-accredited. There is one APA-approved doctoral program in clinical psychology located in Arkansas.
Doctorate degrees in forensic psychology include, but are not limited to:
Clinical PsyD with a concentration in Forensic Psychology
PsyD in Forensic Psychology
JD/PhD in Clinical Psychology
PhD in Clinical Psychology with a Forensic Specialization
The Arkansas Board of Psychology indicates that in order to become licensed, psychologists must hold a doctorate in which they earned a grade of "B" or better in 80 graduate semester hours.
Throughout their 80 credits, they must take at least 3 credits within in each of these core areas:
Behavior Deviation
Behavior Theory or Techniques of Behavior Modification
Counseling and Psychotherapy Theory and Techniques
Developmental Psychology
Ethics and Professional Issues
Individual Personality Appraisal
Individual Testing
Industrial/Organizational Psychology
Learning
Personality Theories
Physiological Psychology or Sensation and/or Perception
Research Design
Social Psychology
Statistics
As a doctoral student in forensic psychology, you will be able to choose from varying forensic specializations, such as:
Adult
Child and Family
Forensic Neuropsychology
Law Enforcement
Within these specializations, courses can include those such as:
Theories of Criminology
Evaluating and Treating the Sex Offender
Psychology of Law Enforcement
Neuro-Biology and Spirituality
Introduction to Clinical Neuroscience
---
Step 3. Complete a 2000-Hour Forensic Internship
You must then complete a minimum of two years of qualified, post-doctoral internship experience. This can include either:
An internship accredited by the APA
A 2000-hour internship that meets certain criteria, including:
Must be organized internship (not on-the-job training) designed to give intern a programmed sequence of training experiences
Agency must have a clearly designated staff psychologist who is responsible for the intern
Must have two or more supervising psychologists
Must provide training in a range of assessment and treatment activities
Must be conducted in a multidisciplinary setting
Must include at least 25 percent (or 375 hours) of direct patient contact
Must include a minimum of 2 hours per week
Must be completed within 24 months
As an aspiring forensic psychologist, you will want to make sure that the majority of your internship hours are completed in a forensic setting, such as working at the Arkansas State Hospital or the Arkansas State Correctional Facility, with:
Victim-related trauma treatment for women
Adult offenders transitioning from correctional abilities
Adult offenders job readiness programs
Psycho-educational training for parents who have abused/neglected their children
Parent-child interaction therapy
---
Step 4. Submit the Request for Psychologist License Application Packet
The Arkansas Psychology Board requires you to request a clinical psychologist license application packet. So, to begin your application process, you will start by submitting your application request.
To do so, submit these documents and payments:
$200 application fee
$25.00 background check (state)
$16.00 background check (federal)
If you are applying for a provisional psychologist license, the fee will be $100 per six-month provisional license fee.
Your request will be reviewed during regularly scheduled Board meetings, and, after they process your application, you will be granted an Applicant Psychologist – Provisional License status, if applicable, you will be sent a full application packet to fill out and return to the Board, and you will be granted access to sit in the Examination for Professional Practice of Psychology (EPPP) examination.
---
Step 5. Register for and Take the EPPP Written Exam
Once you're granted access to sit in the Examination for Professional Practice of Psychology, you can register with Professional Examination Service to take the exam.
<!- mfunc search_btn -> <!- /mfunc search_btn ->
To take the exam, you will need to pay the following fees:
$450 Professional Exam Services (PES) EPPP Exam fee
$50 administrative fee to the Board
This is a computer-base exam that you can take at any authorized Prometric Testing Center in Arkansas.
Once you finish the exam, your scores will be directly reported to the Board by Professional Exam Services (PES) on the first Wednesday of each month.
You must receive a scaled score of greater than 500 in order to pass this exam.
---
Step 6. Take the Arkansas Board Oral Exam
Once you pass the written exam, you will be qualified to take the oral exam.
You will be notified by the Board of your scheduled date and time for this oral exam.
This exam may include questions related to:
Psychology profession ethics
Applicant's use of title
Supervisory requirements
Work samples
Applicants knowledge of the field of psychology
Arkansas statues regulating the practice of psychology
Other related matters
The Arkansas Board administers the oral exams four times a year during the months of:
Upon completing this examination, the Arkansas Board will either request further documentation or they will issue you your Arkansas clinical psychologist license.
---
Step 7. Begin Your Career in Forensic Psychology in Arkansas
These programs prepare psychologists to enter forensic psychology jobs in Arkansas with various employers, including:
Child welfare agencies
Forensic units in state mental health facilities
Jails and prisons
Community mental health centers
Juvenile correctional facilities
Government agencies
State and local police departments
Family courts
Arkansas State Hospital – Division of Behavioral Health Services
Job titles for forensic psychologists include, but are not limited to:
Clinical Mental Health Director
Special & Scientific Psychologist
Psychologist Senior
Forensic Psychologist
Mental Health Clinician
Forensic Clinician
Probation Officer
---
Step 8. Earn Continuing Education Credits to Renew Your Arkansas License
As of 2009, the Arkansas Psychology Board expects all licensed psychologists to complete 20 credits of continuing education during each two-year licensing cycle. Although you will not report your CE activity during the biennium, the Board will conduct random audits of licensees.
This can include:
Any educational experience approved by the APA
Collaborative study with other psychologists (maximum of 10 clock hours per year)
Workshops provided by recognized training programs, such as the American Medical Association, the Association for Counseling Development, etc.
In-service training programs (maximum of 10 clock hours)
Formal academic coursework (maximum of 20 hours per course)
Documentation of teaching a new course
Documentation of publishing an article, book, or monograph
Presentation of first-time poster session or workshop
Attendance at Board meetings (maximum of 4 hours per year)
The APA-approved sponsors of continuing education is:
Once you complete your continuing education, you will be eligible to renew your license with the Arkansas Psychology Board.
---
Forensic Psychologist Salary Information for Arkansas
As forensic psychology continues to gain greater attention in the US criminal system, the demand for their services is growing in Arkansas. According to the Bureau of Labor Statistics (BLS), jobs among Arkansas' forensic psychologists are projected to grow by about 9.1% in the decade leading up to 2028.
As of May 2021, the BLS reported an average salary of $92,470 for forensic psychologists in Arkansas. Whether self-employed or locally employed, forensic psychologists in Arkansas are typically compensated on a case-by-case basis. Therefore, their performance in the courtroom usually determines their workload and earnings.
<!- mfunc search_btn -> <!- /mfunc search_btn ->
As a result, forward-thinking forensic psychologists may pursue internships or mentorships while earning their college degree in order to become familiarized with courtroom etiquette, language, and procedures. The highest paid professionals in this highly specialized field have worked to build strong reputations for being effective expert witnesses within the justice system.
Forensic Psychologist Salaries in Arkansas Based on Level of Experience
May 2021 BLS stats reveal a direct correlation between a forensic psychologist's experience and their salary. Aside from working paid jobs over the course of many years, forensic psychologists can also gain experience by:
Enrolling in hands-on formal education courses
Participating in volunteer positions
Completing a forensic or psychology-based internship
Pursuing training opportunities through professional associations such as the Arkansas Psychological Association
Forensic psychologists in Arkansas with significant experience earned about $31,000 more annually than their early-career colleagues, according to 2021 BLS stats:
Early-Career: $64,650
Mid-Career: $95,200
Experienced: $119,770
Forensic Psychologist Salaries by Region in Arkansas
Forensic psychologists determined to maximize their salaries should consider how their geographic location of employment could influence their earning potential.
For example, mid-career forensic psychologists in the Little Rock metro area earned about $94,950 as of May 2021, which reflects the state's average of $95,200 for these mid-career professionals.
Area Name
Employment
Annual median wage
Little Rock-North Little Rock-Conway
60
94950
2021 US Bureau of Labor Statistics salary figures for psychologists, all other. Job growth projections from the US Department of Labor-sponsored resource, Projections Central. Figures are based on state data, not school-specific information. Conditions in your area may vary. Data accessed May 2022.
<!- mfunc feat_school ->
Featured Programs:
Sponsored School(s)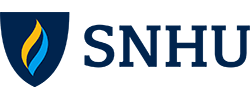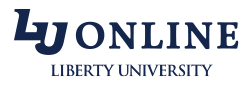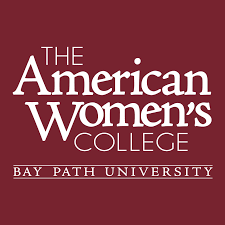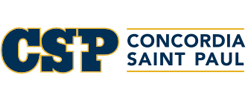 <!- /mfunc feat_school ->