Forensic psychology represents the intersection of law and psychology, which places forensic psychologists side-by-side with detectives, police officers, and court officials to investigate crimes, determine criminal culpability, assess risk, and more.
<!- mfunc search_btn -> <!- /mfunc search_btn -> <!- mfunc feat_school ->
Featured Programs:
Sponsored School(s)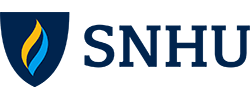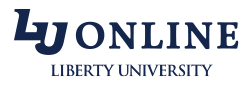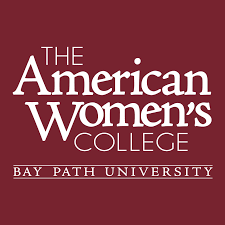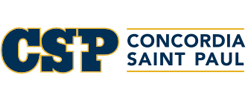 <!- /mfunc feat_school ->
One of Colorado's leading forensic psychology professors—Dr. Wachtel—has been featured on Fox, CBS, NBC, and BBC, offering interviews to discuss criminals cases he's worked on. Among these were nationally known cases like the Aurora theatre shooting, the Ridgeway investigation, and the Westminster mass shooting.
Steps to Becoming a Forensic Psychologist in Colorado
If you're ready to begin your career as a forensic psychologist, you will first need to become licensed as a clinical psychologist with the Colorado State Board of Psychologist Examiners.
For guidance on how to become a forensic psychologist in Colorado, follow these simple steps:
---
Step 1. Complete Your Education in Forensic Psychology
Through a baccalaureate program you will be introduced to the concept of criminal responsibility, as well as the techniques and applied use of psychological assessments.
<!- mfunc search_btn -> <!- /mfunc search_btn ->
Undergraduate
You will begin your pursuit toward a career in forensic psychology by enrolling in a college that offers a baccalaureate degree program in forensic psychology, including:
Bachelor of Science in Forensic Psychology
Bachelor of Arts in Forensic Psychology
Bachelor of Science or Arts in Psychology – Forensic concentration
Bachelor of Arts or Science in Criminal Forensics – Psychology concentration
Your school will offer a degree program that consists of between 120-130 credits, including courses such as:
Introduction to Forensic Psychology
Abnormal Psychology
Psychopathology
Upon graduation, you will be ready to apply for graduate programs in forensic psychology—including both master's and doctoral programs.
Graduate and Doctorate
To enroll in most graduate programs in forensic psychology—both master's and doctoral—you will want to meet the school's minimum admission criteria, which generally includes requirements such as:
Hold a bachelor's degree in psychology
Have at least 18 credit hours of psychology courses (including statistics)
Be in good academic standing
Submit official GRE scores
Applicable graduate programs include, but are not limited to:
Master of Arts or Science in Forensic Psychology
PhD in Forensic Psychology
PsyD in Forensic Psychology
Master's programs will consist of 30-60 credit hours, and doctoral programs can consist of up to 100 credit hours.
While a PhD will generally consist of more research-based courses and practicum, a PsyD will generally consist of more practice-based courses and practicum.
Potential courses in a forensic psychology degree program include, but are not limited to:
Trauma and Crisis Intervention
Substance Abuse and Evaluation
Ethics and Professional Issues
Psychopathology
Mental Health Law
Evaluation and Treatment of the Adult Offender
Evaluation and Treatment of the Juvenile Offender
Violence and Risk Assessment
Forensic Psychology in Correctional Settings
Psychology of Terrorism
---
Step 2. Complete 1500 Hours of Supervised Experience
After you complete you education, you will enroll in an APA-accredited internship that will give you, at minimum, 1500 hours of experience over at least 12 months.
APA-accredited internship sponsors in Colorado include, but are not limited to:
University of Colorado School of Medicine – Aurora
Colorado State University – Fort Collins
Denver Health Medical Center – Denver
Community Reach Center – Commerce City
Aurora Mental Health Center – Aurora
As an aspiring forensic psychologist, you will want to search for internship opportunities in forensic environments, such as:
Prisons
Jails
Courts
Police Departments
State Departments
Trauma Centers
---
Step 3. Submit Application for Original License by Examination
To submit this application, you will go to the Colorado Department of Regulatory Agencies Licensing Services for Psychologists, where you can find all of your application materials.
From the Department's Licensing Services page, you will download and submit the following documents:
Psychologist licensure application
Enclose $70 application fee
Complete and return the Affidavit of Eligibility
Submit official transcripts
Submit post-degree experience and supervision form
This single application allows the Board to consider you for both the licensing exams and your Colorado licensure.
Anything not submitted online can be mailed to the Board at this address:
Division of Professions and Occupations
Office of Licensing—Psychologist
1560 Broadway, Suite 1350
Denver, CO 80202
---
Step 4. Pass the Examination for the Professional Practice of Psychology (EPPP)
Once you finish your doctoral degree, internship, and submit your application— the Office of Licensing will place your name on the eligibility list of approved Colorado test takers and send the list to Professional Examination Services (PES).
Once PES receives your eligibility, they will send you an exam application, and you will be cleared to register for the exam directly with PES.
When you apply, you will need to pay the $600 examination fee and a Test Center Appointment Fee of $87.50.
Test centers in Colorado are located in Colorado cities such as:
Westminster
Greenwood Village
Pueblo
Finally—once you are registered for a date and time— you will be able take the EPPP, which is detailed on the Association of State and Provincial Psychology Boards website.
Before going to your exam appointment, make sure to read the EPPP Candidate Handbook, which outlines:
The content of the exam
Steps to apply and register for the exam
Technical instructions on taking the exam
How to receive exam results
How to retake the exam
---
Step 5. Take the Colorado Mental Health Jurisprudence Examination
The last exam you will need to pass before receiving your Colorado psychologist license is the Colorado Mental Health Jurisprudence Examination.
<!- mfunc search_btn -> <!- /mfunc search_btn ->
To take this exam, you will pay and $18 online examination fee to the Board, and upon payment, you will receive your user ID and exam-specific passcode. Although the exam isn't timed, you will have a 60-day window once you receive your ID and passcode to complete it.
This open-book, multiple-choice exam covers various aspects of Colorado's mental health law, including:
General Mental Health Statutes (21 percent)
Confidentiality and Privilege (15 percent)
Prohibited Activities and Violations (25 percent)
Board Rules (19 percent)
Disciplinary Provisions and Proceedings (11 percent)
The exam is on a scale of 200 to 500; to pass this exam, achieve a score of at least 500. You will receive your scores immediately, along with any instructions on how to proceed.
Upon passing both the EPPP and the Jurisprudence Exam, you will be issued you Colorado license.
---
Step 6. Begin Your Career as a Forensic Psychologist in Colorado
As a forensic psychologist, you can go into private practice or you can apply to work in Colorado's police departments, prisons, jails, courts, and more.
With your license, you can apply for forensic psychology job titles such as:
Forensic Psychologist
Forensic Clinician
Faculty – Department of Forensic Psychology
Outpatient Forensic Psychologist
Forensic Evaluator
Assessment Psychologist
Alternative to Incarceration Psychologist
Trauma Therapist
---
Step 7. Renew Your License Every Two Years
You will need to renew your license by August 31st of odd-numbered years. To renew, you will need to complete 20 hours of continuing education during the two-year cycle.
APA-approved continuing education sponsors in Colorado include, but are not limited to:
APA Division 22 – Rehabilitation Psychology
Association for Applied Psychophysiology and Biofeedback
Eating Recovery Center
Global Education Group
Marriage and Family Health Center
University of Denver
---
Forensic Psychologist Salary Information for Colorado
As Colorado's justice system continues to create a demand for forensic psychologists, professionals working in this specialized subfield can expect to see strong salary offers, even for entry-level positions. According to the Bureau of Labor Statistics (BLS), jobs for Colorado's forensic psychologists are expected to grow by about 11% in the decade leading to 2028.
As of May 2021, the BLS reported that forensic psychologists earned an average salary of $98,010.
Experience Leads to Higher Salaries for Colorado's Forensic Psychologists
Whether self-employed or working for police departments, mental health facilities and government agencies, high-end salaries are typically achieved through considerable experience.
As a result, many future forensic psychology students accumulate applied experience through internships and mentorships while they complete their doctoral studies. Upon graduation, many also engage in postdoctoral fellowships before entering into the field as professionals.
According to the BLS, nationally, early-career forensic psychologists earned about $73,910 as of May 2021. Mid-career professionals earned about $102,900, while those with extensive experience earned about $133,200 during this time.
<!- mfunc search_btn -> <!- /mfunc search_btn ->
Forensic Psychologist Salaries in Colorado According to Location
Forensic psychologist salaries have a tendency to differ according to geographic location of employment. While the BLS doesn't break down differences in salaries for Colorado's forensic psychologists by location, it is likely that those working in larger metro areas like Denver, Colorado Springs, and Aurora enjoy higher salaries and more professional opportunities than their colleagues in smaller towns throughout the state.
2021 US Bureau of Labor Statistics salary figures for psychologists, all other. Job growth projections from the US Department of Labor-sponsored resource, Projections Central. Figures are based on state data, not school-specific information. Conditions in your area may vary. Data accessed May 2022.
<!- mfunc feat_school ->
Featured Programs:
Sponsored School(s)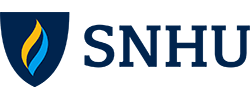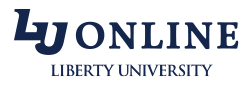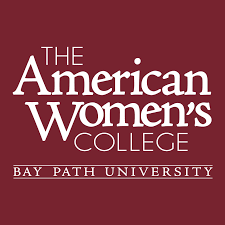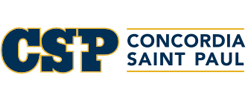 <!- /mfunc feat_school ->