Forensic psychologists merge the fields of law and psychology, often working side-by-side with police officers, federal law enforcement and investigations agencies like the FBI, or within prisons.
<!- mfunc search_btn -> <!- /mfunc search_btn -> <!- mfunc feat_school ->
Featured Programs:
Sponsored School(s)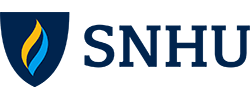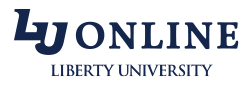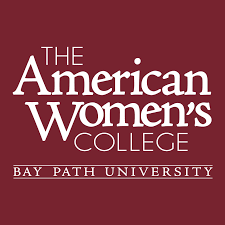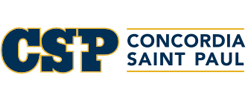 <!- /mfunc feat_school ->
Connecticut's own Dr. David Bernstein—a forensic psychologist that works in Norwalk and Greenwich—first began his career by completing a doctoral internship at the Yale University School of Medicine and by completing his residency at Harvard University Medical School in the Department of Law and Psychiatry.
He then went on to train with the Secret Service, and currently offers consulting services to the FBI and other federal, state, and local law enforcement agencies. His area of expertise includes issues such as targeted violence, insider threats, psychopathy, and more. He has provided consulting services on high-profile cases such as the Anne Le murder at Yale, the Omar Thornton mass murder at Hartford Distributors, the Albert DeSolvo serial murders (Boston Strangler), the DC Navy Yard mass murders, and the Jodi Arias murder trail.
Dr. Bernstein serves as the President of the Connecticut Psychological Association Forensic Division, which formed in 2013 as a resource for Connecticut's community of forensic psychologists.
Steps to Becoming a Forensic Psychologist in Connecticut
If you're ready to begin your career as a forensic psychologist in Connecticut, you will start by becoming licensed as a clinical psychologist through the Connecticut Board of Examiners of Psychologists.
For guidance on how to become a forensic psychologist in Connecticut, follow these simple steps:
---
Step 1. Complete your Undergraduate and Doctoral Study
To be licensed in Connecticut, you must complete a doctoral degree in psychology; however, you will first begin by enrolling in the right undergraduate degree program.
<!- mfunc search_btn -> <!- /mfunc search_btn ->
Schools may offer either on-campus or online degree programs, which will give you a strong foundation of knowledge in both clinical psychology and the legal system.
Undergraduate Degrees in Forensic Psychology
For your bachelor's degree, you can choose from options that include:
Bachelor of Science (BS) or Bachelor of Arts (BA) in Forensic Psychology
Bachelor of Science (BS) or Bachelor of Arts (BA) in Psychology
Bachelor of Arts (BA)/Master of Arts (MA) in Forensic Psychology
Your undergraduate program will prepare you to serve as an expert witness in court, to identify motives of criminal behavior, to define mental stability, to conduct criminal profiling, and more.
Schools offering degree programs in forensic psychology will offer courses such as these:
Introduction to Criminal Justice
Sociology of Gender
Sociology of Deviant Behavior
Forensic Law
The American Legal Tradition
Completing a baccalaureate degree in forensic psychology will give you the training necessary to apply for a graduate degree program in the field—both at the master's and doctoral level.
Graduate and Doctoral Degrees in Forensic Psychology
Graduate programs in forensic psychology include, but are not limited to:
PhD in Clinical Psychology with a concentration in Law
PhD in Clinical-Forensic Psychology
Joint PhD/JD in Clinical Psychology with a Forensic emphasis and Law
Joint JD/PsyD in Clinical Forensic Psychology
Master of Arts in Forensic Psychology
While some doctoral programs require applicants to already hold a master's degree, many offer admission to outstanding students who hold just a bachelor's degree. To make the cut, you will want to meet the university's minimum admission criteria, which often includes:
Hold an undergraduate degree in forensic psychology
Be in great academic standing
Submit official GRE scores
The Connecticut Board requires that your doctoral program be accredited through the American Psychological Association (APA), or meet the requirements outlined in the Connecticut State Regulations.
In accordance with licensing requirements, your doctoral program must provide courses in four basic areas, including:
Biological bases of behavior, including physiological psychology, comparative psychology, neuro-psychology, sensation, and more
Cognitive-affective bases of behavior, including learning, thinking, motivation, and emotion
Social bases of behavior, including social psychology, group process, and more
Individual differences, including personality theory, human development, abnormal psychology, and more
Generally, most graduate degrees will consist of:
Core courses
Forensic specialization courses
Internship hours
Thesis/dissertation
Forensic specializations can include areas such as:
Victimology
Adult Psychopathy
Child and Family
Forensic Neuropsychology
Law Enforcement
Example courses for a graduate students specializing in forensic neuropsychology include:
Introduction to Clinical Neuroscience
Neuro-Biology and Criminality
Theories of Criminology
---
Step 2. Complete 1800 Hours of Supervised Clinical Experience
After completing your doctoral program, you will be ready to complete your supervised clinical experience. The Connecticut board does not allow you to count any internship that was necessary to complete your doctoral program as supervised clinical experience hours.
You have two options for how you will go about completing these supervised hours:
No less than 35 ours per week for no less than 46 weeks within 12 consecutive months
OR
No less than 1800 hours within 24 months (no more than 40 hours per week)
Whichever option you choose, you will want to work with APA-accredited supervised clinical experience providers. In Connecticut, these providers include, but are not limited to:
The Village for Families and Children – Hartford
Connecticut Valley Psychology Internship Program Middletown
University of Connecticut – Storrs
Because you are aspiring to work in a forensic setting, you should strive to each your supervised hours in a forensic setting, such as:
State family services department
Prisons
Courts
Federal, state, or local police force
Trauma recovery centers
---
Step 3. Submit Connecticut Psychologist Licensure Application
When you've finished your education and supervised hours, you will be eligible to submit an exam and license application. To do so, submit the following documents and fees:
You may send all application materials to the Board at the following address:
Connecticut Department of Public Health
Psychology Licensure
410 Capitol Ave., MS #12 APP
P.O. Box 340308
Hartford, CT 06134
Once all of your application material has been reviewed by the Connecticut Board, you will be notified in writing of your approval to take the Examination for Professional Practice in Psychology.
---
Step 4. Pass the National Examination for Professional Practice in Psychology
Once the Board notifies you of your eligibility to take this exam, you will be given instructions on registering with Professional Examination Services (PES) for the online exam.
<!- mfunc search_btn -> <!- /mfunc search_btn ->
Once you register online with PES for the exam, you will be given instructions on scheduling the date and time for your test with a local Prometric Testing Center.
Before you take the EPPP, make sure to read through the Candidate Handbook, which will give you useful information on taking and retaking the exam, if necessary.
The EPPP consists of questions concerning various psychological issues, including:
Biological Bases of Behavior (12 percent)
Cognitive-Affective Bases of Behavior (13 percent)
Growth and Lifespan Development (12 percent)
Social and Cultural Bases of Behavior (12 percent)
Assessment and Diagnosis (14 percent)
Treatment and Prevention (14 percent)
Ethical Issues (15 percent)
To pass, you will need to receive a score of 500. You will send your scores directly to the Board through the EPPP Score Transfer Service.
---
Step 5. Pass the Connecticut Jurisprudence Examination
Finally, you will need to pass the Connecticut Jurisprudence Exam. This exam is a 25-question, multiple-choice exam. To pass, you must get 18 of the 25 questions correct.
This exam is scheduled by the Board 6 or more times per year, in the months of:
September
November
January
March
May
July
September
November
This exam will cover the Connecticut General Statues, which are outlined in the Board's online study guide.
Upon the completion of this final exam, you will be granted your Connecticut psychologist license to work as a forensic psychologist in the state.
---
Step 6. Begin Your Career as a Forensic Psychologist in Connecticut
As a licensed forensic psychologist, you are trained to work in federal, state, and local organizations dedicated to criminal justice, government, the law, and more, including:
Mental health centers
Mental health hospitals
Universities
State departments
Federal prisons
State and local courts
More specifically, you will be trained to enter jobs such as:
Inpatient or Outpatient Forensic Psychologist
Psychotherapist
Forensic Clinician
Forensic Mental Health Clinician
Trauma Therapist
Forensic Evaluator
---
Step 7. Complete Continuing Education to Renew Your License Annually
As a licensed psychologist in Connecticut, you will renew your license each year during the month that you were originally licensed. To renew, you will need to submit the renewal application with the $565 renewal fee.
To renew your license, will need to complete 10 hours of continuing education per year. Approved continuing education includes seminars, workshops, conferences, or postdoctoral courses offered by:
The American Psychological Association
A regionally accredited institute or graduate program
A nationally recognizes provider of continuing education
The Connecticut Department of Mental Health and Addiction Services
A behavioral science organization that is professionally recognized
Only 50 percent (or 5 credit hours) of continuing education may be completed online during each licensing period.
APA-accredited continuing education providers in Connecticut include, but are not limited to:
Connecticut Psychological Association
Orlando Behavior Health Services LLC
The National Institute for the Clinical Application of Behavioral Medicine
Yale Parenting Center and Child Conduct Clinic
---
Forensic Psychologist Salary Information for Connecticut
As of May 2021, the Bureau of Labor Statistics (BLS) reported an average salary of $103,220 for forensic psychologists in Connecticut, which is about $5,000 more annually than the national average of $98,010 for these professionals.
In the decade leading up to 2028, the BLS projects that jobs among Connecticut's forensic psychologists will increase by about 13% – that's higher than the national projected growth rate of 11% during this period.
How Experience Impacts Earnings for Forensic Psychologists in Connecticut
BLS stats show a direct link between forensic psychology salaries and experience levels. Common ways for forensic psychologists to accumulate experience and thereby increase their earning potential include:
Engaging in continuing education events through professional organizations like the Connecticut Psychological Association
Participating in internships, fellowships, mentorships
Volunteering to handle pro bono cases
Landing paid jobs over several years
As of May 2021, the BLS reported that Connecticut's experienced forensic psychologists earned about $44,000 more annually than their early-career colleagues:
Early-Career: $89,520
Mid-Career: $113,570
Experienced: $133,760
<!- mfunc search_btn -> <!- /mfunc search_btn ->
Forensic Psychologist Salaries by Locale in Connecticut
Geographic location of employment is a determining factor that can affect a forensic psychologist's earning potential in Connecticut.
For example, as of May 2021, early-career forensic psychologists in New Haven earned about $10,000 more than their colleagues in the Hartford metro area, while experienced forensic psychologists earned similar salaries in New Haven and Hartford during this time — $131,310 and $133,850, respectively.
Area Name
Employment
Annual median wage
Hartford-West Hartford-East Hartford
40
102490
2021 US Bureau of Labor Statistics salary figures for psychologists, all other. Job growth projections from the US Department of Labor-sponsored resource, Projections Central. Figures are based on state data, not school-specific information. Conditions in your area may vary. Data accessed May 2022.
<!- mfunc feat_school ->
Featured Programs:
Sponsored School(s)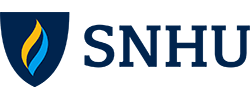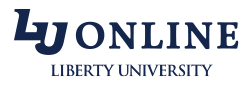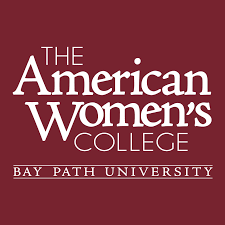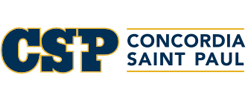 <!- /mfunc feat_school ->