Forensic psychologists are specialists in applying psychological analysis to legal issues. They partner with federal, state, and local police departments and intelligence agencies to investigate crimes, conduct psychological analyses of criminals, and offer rehabilitative services to both criminals and victims.
<!- mfunc search_btn ->
<!- /mfunc search_btn -> <!- mfunc feat_school ->
Featured Programs:
Sponsored School(s)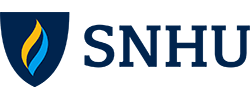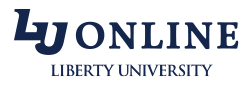 <!- /mfunc feat_school ->
For example, Delaware Online – The News Journal posted an article in June 2015 about the Matusiewicz Cyberstalking Trial, for which Dr. Samuel Romirowski was the forensic psychologist. In this civil lawsuit over custody rights, David Matusiewicz had argued that Christine Belford was an unfit parent due to her bipolar and multiple personality disorders.
However, Dr. Romirowski was able to analyze Belford and concluded that she did not have bipolar or multiple personality disorder. Because of his work, both parents were granted joint custody.
Dr. Romirowski specializes in forensic psychology, offering his psychological expertise on legal issues such as child custody disputes, worker's compensation evaluations, criminal psychological disorders, competency to stand trial, and more.
To get to this point in his career, he earned an undergraduate degree in psychology, a Master of Arts in Community Psychology, a Master of Philosophy in Counseling, and a Doctor of Philosophy in Clinical Neuropsychology.
Steps to Becoming a Forensic Psychologist in Delaware
If you're ready to begin your career as a forensic psychologist in Delaware, you will begin by qualifying for a psychologist license through the Delaware Board of Examiners of Psychologists.
For direction on how to become a forensic psychologist in Delaware, follows these steps:
---
Step 1. Begin your Course of Study in Forensic Psychology Leading to a Doctorate
To be eligible for a clinical psychologist license in Delaware, you will first earn your doctorate degree in clinical or forensic psychology.
<!- mfunc search_btn -> <!- /mfunc search_btn ->
However, to be eligible to enroll in doctoral degree programs in forensic psychology, you'll need to begin by earning an undergraduate degree in the field.
Schools that offer forensic psychology degrees design programs that give you an optimal level of education in the intersection of law and psychology—including areas related to class, race, gender, sexuality, and more.
Beginning with a Bachelor's Degree in Forensic Psychology
Undergraduate degrees in forensic psychology include:
Bachelor of Arts (BA) or Science (BS) in Forensic Psychology
Bachelor of Arts (BA) or Science (BS) in Psychology
Bachelor of Arts (BA) or Science (BS) in Psychology with a Forensic emphasis
Bachelor of Arts/Master of Arts (BA/MA) in Forensic Psychology
Generally, dual degrees allow you to speed up your education process, giving you both a BA and an MA in five years of full-time study.
Your college's undergraduate degree in forensic psychology will include varying types of courses, such as:
Prerequisites
Core courses
Electives
Internships
Final thesis
While prerequisite courses will consist of broad topics—such as math, science, and literature—core courses will start to delve into forensic psychology and include course titles such as:
Cognitive Psychology
Multicultural Psychology
Theories of Personality
Forensic psychology electives range in topics, including courses such as:
Psychology of Adolescence
Culture and Psychopathology
Psychology of Alcoholism
Did you know that alcoholism has prolonged psychological effects on the human brain. Around 6.6% of the adult populace in the U.S is impacted by alcoholism which can lead to depression & anxiety, thereby leading many adults to seek psychological aid.
Finally, your internship and the final thesis will provide you with the hands-on experience and in-depth research experience necessary to move into graduate programs in the field.
Advancing to a Doctorate in Forensic Psychology
Enrolling in a graduate program in forensic psychology entails meeting minimum admissions criteria, such as:
Holding a bachelor's degree in psychology (forensic specialization preferred)
Being in good academic standing
Submitting GRE scores
Having a strong sense of your goals as an aspiring forensic psychologist
Holding a bachelor's degree in psychology prepares you to enter both master's and doctorate programs in forensic psychology.
For example, some graduate programs include:
Ph.D. or PsyD in Forensic Psychology
Ph.D. or PsyD in Psychology with a forensic specialization
Ph.D. in Clinical Psychology with an emphasis in forensics
Ph.D. in Clinical Psychology with a psychology-law concentration
You will want to make sure that the American Psychological Association (APA) has accredited your doctoral program, as this is required in order to qualify for a Delaware psychologist license.
If your program is not APA-accredited, the Delaware Board requires that your program meet certain coursework requirements, including courses in three main areas:
History and Development
Biological Aspects of Behavior
Social Aspects of Behavior
Research Methodology
Foundations of Practice
Human Development
Dysfunctional Psychopathology
Individual Differences
Diagnosing & Intervention Strategies
Effective Intervention
Consultation and Supervision
Theories and Methods of Assessment
Although each program is different, doctorate programs in forensic psychology will generally consist of:
Core courses
Electives
Internships
Dissertation
Actual course titles in your doctoral program may include, but are not limited to:
Advanced Topics in Chemical Dependency
Criminal Assessments and Tests
Forensic Social and Experimental Psychology
Youth, the Family, and Criminal Justice
---
Step 2. Complete 1500 Hours of Supervised Experience in Forensic Psychology
After the completion of your doctoral degree (which will include a pre-doctoral internship), you will complete supervised postdoctoral experience.
You will complete a minimum of 1500 hours of actual work experience over no less than one year.
The Delaware Board requires that at least 25% of these hours must be devoted to direct service in forensic psychology, such as:
Evaluation and counseling of sex offenders
Addictions in the legal system
Psychopathy
APA-accredited internship institutions in Delaware include, but are not limited to:
University of Delaware: Center for Counseling and Student Development
Alfred I. DuPont Hospital for Children
Terry Children's Center
---
Step 3. Submit Application for Psychologist Licensure by Examination
After you've completed your doctoral degree and your post-doctoral supervised experience hours, you will be ready to submit your Delaware exam and license application.
This single application will serve as your application for two steps, including:
Becoming eligible to take the national licensure examination
Becoming eligible to receive a Delaware psychologist license upon receiving passing scores on the national licensure examination
To apply for your license by examination, complete the following steps:
Submit completed, signed, and notarized application for licensure by examination
Submit $221 nonrefundable application processing fee
Complete criminal history record check authorization form
Submit official transcripts from your APA-accredited doctoral program
Have your supervisor submit a Supervisory Reference Form
Once you've filled everything out, you can send all your materials to the Board at their address:
Board of Examiners of Psychologists
Cannon Building
861 Silver Lake Blvd., Suite 203
Dover, Delaware 19904-2467
---
Step 4. Take Examination for Professional Practice in Psychology (EPPP)
Once you are approved by the Delaware Board of Psychology to sit for the Examination for Professional Practice in Psychology, you will be sent instructions on scheduling and taking the exam.
To prepare for this exam, read the following documents provided by the Association of State and Provincial Psychology Boards:
In order to pass this exam, you will need to receive a score of 500 or higher.
Once you pass and send your scores to the Delaware Board, you will be issued your Delaware psychologist license.
Mock tests, flashcards, and workshops, etc., have been a great study tool for  candidates sitting for the EPPP exam. Instead of going through the bulky books, early-career psychologists suggest taking up practice tests. These tests simulate the best exam situation.
---
Step 5. Begin Your Forensic Psychology Career in Delaware
Once you have been issued your Delaware psychologist license, you are ready to begin your career as a forensic psychologist.
<!- mfunc search_btn -> <!- /mfunc search_btn ->
Forensic psychologists often enter private practice or jobs in the federal, state, and local criminal justice system. Popular jobs for forensic psychologists include, but are not limited to:
Clinical Service Director
Behavioral Health Specialist
Forensic Consultant
Forensic Psychologist
Faculty – Department of Clinical Psychology
Forensic Clinician
Substance Abuse Counselor
Trauma Therapist
Delaware organizations that may employ forensic psychologists or forensic psychology consultants include, but are not limited to:
Mid-Atlantic Behavioral Health Assessment Services – Wilmington
Meridian Treatment Solutions – Newark
Care Addiction Recovery – New Castle
State of Delaware Department of Correction
Baylor Women's Correctional Institution – New Castle
James T. Vaughn Correctional Center – Smyrna
---
Step 6. Complete Continuing Education to Renew Your License
You will need to renew your license by July 31st of odd-numbered years. Before your license expires, the Delaware Board will mail you a renewal notice, which will explain how to renew your license online.
In order to renew your license, you will need to complete 40 hours of continuing education credits. Licensed psychologists will be randomly selected by the Board each renewal cycle for an audit, so keep all continuing education paperwork on hand.
Your continuing education credits must meet the Board's requirements, including:
A minimum of 10 hours of continuing education must be completed through live webinars or face-to-face courses
A minimum of 3 hours must be dedicated to ethics
You can complete these continuing education hours in various ways, including:
Activities through an APA-approved continuing education sponsor
Graduate courses (each credit hour equals 5 continuing education hours)
Teaching an undergraduate or graduate course in psychology (each 3 credit hour semester course equals 5 continuing education hours)
Teaching a workshop on psychology (no more than 5 continuing education hours)
Authoring, editing, or reviewing a publication (authoring a book equals 30 continuing education hours; authoring a book chapter equals 15; editing a book equals 25; reviewing or editing a journal equals 25)
APA-accredited sponsors of continuing education in Delaware include:
Clarke Psychological Seminars
Delaware Psychological Association
University of Delaware
---
Forensic Psychologist Salary Information for Delaware
As of May 2021, forensic psychologists earned an average salary of $98,010, according to the Bureau of Labor Statistics. In the decade leading up to 2028, the BLS projects that jobs in this field will increase by 11 percent.
<!- mfunc search_btn ->
<!- mfunc feat_school -> <!- /mfunc search_btn ->
Featured Programs:
Sponsored School(s)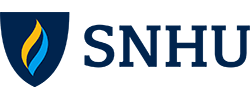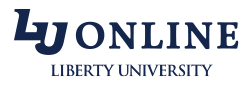 <!- /mfunc feat_school ->
Qualifying for High-End Salaries through Experience
The highest-earning forensic psychologists in Delaware have cultivated an excellent reputation through several years of work experience. In fact, forensic psychologist salaries are so affected by the experience that most students working towards a doctoral degree aggressively seek out internships, mentorships, and fellowships before graduation.
Upon entering the workforce, forensic psychologists frequently diversify their employment history by gaining experience in civil, criminal, and family law. Many also opt to take on pro bono cases while working in paid positions.
To stay current with occupational innovations, forensic psychologists may also earn additional experience by participating in continued education events through field-specific organizations such as the Delaware Psychological Association and the American Psychology-Law Society.
According to the BLS, nationally, early-career forensic psychologists earned about $73,910 as of May 2021. Mid-career professionals earned about $102,900, while those with extensive experience earned about $133,200 during this time.
<!- mfunc search_btn -> <!- /mfunc search_btn ->
Forensic Psychologist Salaries in Delaware by Region
A forensic psychologist's location of employment can influence their earning potential in Delaware. For example, early-career forensic psychologists in the Philadelphia-Camden-Wilmington, PA-NJ-DE metro area earned about $79,440, while those with extensive experience earned more than $130,210.
Area Name
Employment
Annual median wage
Philadelphia-Camden-Wilmington
240
113510
2021 US Bureau of Labor Statistics salary figures for psychologists, all other. Job growth projections from the US Department of Labor-sponsored resource, Projections Central. Figures are based on state data, not school-specific information. Conditions in your area may vary. Data accessed May 2022.
<!- mfunc feat_school ->
Featured Programs:
Sponsored School(s)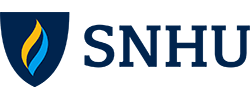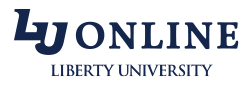 <!- /mfunc feat_school ->