The Washington Post's story, "Lee Boyd Malvo, 10 years after D.C. area sniper shootings," reveals the depth to which forensic psychologists had to go to uncover the motives behind the Washington DC sniper shootings in 2002.
<!- mfunc search_btn -> <!- /mfunc search_btn -> <!- mfunc feat_school ->
Featured Programs:
Sponsored School(s)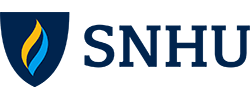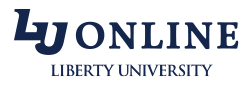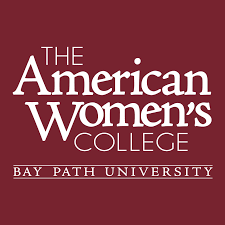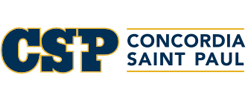 <!- /mfunc feat_school ->
Through analysis, forensic psychologists were able to prove that Malvo, the sniper's accomplice, was "under the spell" of the sniper, Muhammad. According to forensic psychologists, Muhammad had become a father figure to young Malvo, who brainwashed him into becoming a killing machine. Because of this investigation, the jurors spared Malvo's life from capital punishment, believing that he was psychologically unstable and under Muhammad's control.
If you're ready to begin a career where you will investigate crimes, perform psychological evaluations of criminals, and provide therapy to victims, then a career in forensic psychology is the right fit for you.
Steps to Becoming a Forensic Psychologist in Washington, DC
To start your career as a forensic psychologist, you must first become licensed as a psychologist with the Washington DC Department of Health Board of Psychology.
For a detailed guide on how to become a forensic psychologist in Washington DC, follow these steps:
---
Step 1. Begin a Course of Study Leading to a Doctoral Degree in Forensic Psychology
To qualify for the doctorate necessary for licensure in Washington D.C., you'll first begin by earning a baccalaureate degree in forensic psychology.
<!- mfunc search_btn -> <!- /mfunc search_btn ->
To ensure that your degrees meet the requirements for a psychology license in Washington D.C., make sure your school of choice has been accredited by the American Psychological Association.
Starting with a Bachelor's Degree in Forensic Psychology
For your undergraduate degree, you can choose to enroll in single or dual-degree programs (bachelor's and master's). Programs available in the DC area include:
Bachelor of Arts (BA) in Forensic Psychology
Bachelor of Arts (BA) in Psychology
Bachelor of Arts/Master of Arts (BA/MA) in Forensic Psychology
Whether you choose to pursue a single or dual-degree, your program will consist of a few standard components:
General education courses
Major-specific courses
Elective courses
Internship requirements
Senior project or thesis
After you finish your general education courses, you will be able to move into major-specific courses, such as:
Social Psychology
Abnormal Psychology
Statistics
Through electives, you will be able to specify the area of forensic psychology that you want to continue researching. Electives will vary in subject, including courses such as:
Psychology and Corrections
Family Conflict
Psychology of Criminal Behavior
Once you've finished your coursework, you will obtain first-hand experience through your internship and conduct your own research for your senior project.
While conducting your own research, you will be able to specialize in an area of forensic psychology and clarify your goals for future research in a doctoral program.
Earning Your Doctorate in Forensic Psychology
To enroll in a master's or doctoral degree program in forensic psychology, you will first go through an application and admissions process that often involves:
Hold a bachelor's degree in psychology
Submit official transcripts
Submit three letters of recommendation
Submit official GRE scores
Submit a resume
Submit an application fee
Submit an essay describing your motivation for becoming a forensic psychologist and goals as a forensic psychologist
Although you may choose to enroll in a single master's degree, many doctoral programs accept applicants who hold bachelor's degrees.
Doctoral degrees in this field include, but are not limited to:
Ph.D. in Forensic Psychology
PsyD in Psychology with a Forensic emphasis
Joint JD/Ph.D. in Law and Forensic Psychology
Ph.D. in Clinical-Forensic Psychology
Within your doctoral program, which can reach up to 100 credit hours, you will take:
Core courses
Elective courses
Internship courses
Dissertation courses
Within these programs, you will get the chance to take courses such as:
Partners and Couples Therapy
Child and Family Issues in the Family Court
Evaluation and Treatment of the Juvenile Offender
---
Step 2. Complete 4,000 Hours of Supervised Experience
After you complete your doctoral degree, you will need to earn at least 4,000 hours of supervised, clinical experience.
The DC Board indicates that you can choose to earn all 4,000 hours after you receive your doctoral degree, or you can split the hours—earning 2,000 before you finish your doctoral degree and 2,000 hours after completion of your doctoral degree.
Either way, you must earn these hours over no less than two years (and no more than three years) after earning your degree.
These supervised hours must be:
An APA-accredited internship program
A postdoctoral program accredited by the APA
A psychological practice experience meeting APA requirements
Further Board requirements for your supervised hours include:
All practice must be under the supervision of a licensed psychologist
At least 10% of hours must be performed under immediate supervision
Each supervisor must rate your performance as satisfactory
Because you are entering forensic psychology, you will want to earn your hours by focusing on forensic psychology issues, such as:
Child emotional disorders
Forensic implications
Treatment and rehabilitation of offenders
APA-accredited internship programs in Washington DC include, but are not limited to:
Superior Court of the District of Columbia – Child Guidance Clinic
Catholic University of America
Children's National Medical Center
---
Step 3. Submit the Washington DC Psychology Initial License Application Package
This application package serves as your application for the national EPPP exam, the local jurisprudence exam, and your District of Columbia psychologist license.
To successfully submit your application for examination and a psychology license, you will first want to read the application instructions.
Once you've read the instructions, you may fill out and submit the Board's entire psychology initial license application package, which includes:
Two identical passport-sized photographs
One clear photocopy of a government-issued ID
Official doctoral transcripts
List of three character references
Submit $85 application fee
Submit $236 license fee
Submit $26 jurisprudence exam fee
Any paper document can be mailed to the Board at the following address:
DC Board of Psychology
P.O. Box 37802
Washington, D.C. 20013
Once the Board approves your application, you will be eligible to sit for the EPPP.
---
Step 4. Pass the National Written Examination
The national written exam for psychologists is the Examination for Professional Practice in Psychology (EPPP).
You will receive instructions on registering for this exam once the Board approves. However, you can begin preparing by reading through the EPPP Candidate Handbook.
Once you are pre-approved, you will follow these steps to take and pass the EPPP:
Receive an email to verify EPPP account
Verify your account
Review the Candidate Acknowledgement Statement
Take the practice examinations
Complete the EPPP application form
Receive the EPPP Authorization to Test email
Create an account with Pearson VUE
Pay for/schedule EPPP directly with Pearson VUE
This exam will cover eight different domains of psychology. You will need to receive a score of 500 to pass this exam. Candidates appearing for the exam are required to correctly answer 70% of questions (out of 225 questions) in order to receive a passing score of 500.Upon receiving your scores, you may forward the scores directly to the District of Columbia Board of Psychology.
<!- mfunc search_btn -> <!- /mfunc search_btn ->
You can find additional material and information concerning the EPPP on the Association of State and Provincial Psychology Boards website.
After you've passed the EPPP, you must receive a passing score on the District of Columbia Jurisprudence examination to receive your license in Washington DC.
This exam may consist of questions concerning:
District of Columbia statutes and rules concerning the practice of psychology
Code of Ethics of the American Psychological Association
For a full study guide, read through the Board's Jurisprudence Exam Study Material, which includes the state's rules and regulations on issues such as:
Reports of Neglected Children
Adult Protective Services
Competency of Witnesses
Administrative Procedures
Ethical Principles of Psychologists
You will need to receive a score of 75% to pass this exam. If you fail this exam two consecutive times, you will need to wait six months to retake it.
In 2020 the exam was administered in an online version and the pass rate improved from 69% in 2019 to 76.3%.
---
Step 6. Begin Your Career as a Licensed Forensic Psychologist in the District of Columbia
Now that you're a licensed psychologist with the Washington DC Board of Psychology, you are prepared to pursue forensic psychology jobs in federal, state, and local criminal justice organizations, such as prisons, jails, corrections facilities, rehabilitation facilities, and more. You may also choose to establish an independent practice and serve as a consultant and expert witness.
In Washington, DC, forensic psychology jobs include, but are not limited to:
Forensic Clinician
Behavioral Health Specialist
Mental Health Clinical Director
Forensic Psychology Professor
Forensic Psychologist
Senior Clinical Psychologist
Clinical Psychologist
Forensic Psychology Consultant
Forensic Research Analyst
Police Psychologist
---
Step 7. Complete Continuing Education Requirements to Renew your Psychology License
You will need to renew your license by December 31st of odd-numbered years in order to continue legally practicing as a licensed psychologist in the District of Columbia.
You must complete a minimum of 30 Board-approved continuing education credits during the two-year licensing cycle.
Board-approved programs include:
Seminars and workshops
Educational programs
National or international conferences
In-service training
Online or home study courses
Undergraduate or graduate course (given at accredited university)
Being the co-author of an article
Serving as an editor
Serving as an article reviewer
Presenting or speaking at a conference
APA-accredited continuing education programs
APA-accredited continuing education sponsors in the District of Columbia include, but are not limited to:
American Association of Sexuality Educators, Counselors, and Therapists
American Association of Sociology
Federal Bureau of Prisons
The Board indicates that your credits must meet certain requirements, including:
At least 15 hours must be completed in the live program(s)
At least 3 credits must concern ethics or risk liability
At least 3 credits must concern cultural competence
To renew, you will prove completion of the required continuing education credits by submitting continuing education credit information, such as:
The name and address of the sponsor program
The subject matter covered
A schedule of the program
The date(s) of the program
The number of continuing education credit hours claimed
A copy o the continuing education completion verification document, which includes the sponsor's signature and seal
A full breakdown of satisfactory credit hours may be found on page 10 of the Board's rules and regulations.
---
Forensic Psychologist Salary Information for the District of Columbia
As the legal system continues to rely upon the highly specialized subfield of forensic psychology, those working in this discipline can anticipate a greater availability of jobs and better salaries in Washington, DC.
<!- mfunc search_btn -> <!- /mfunc search_btn ->
In fact, according to the United States Department of Labor, forensic psychologists were ranked among the District's fastest-growing occupations that require a master's degree or higher.
Forensic psychologists employed in the Washington-Arlington-Alexandria DC-VA-MD-WV metropolitan region enjoy abundant professional opportunities. As of May 2021, the Bureau of Labor Statistics (BLS) reported that it ranked seventh in the nation for its pay of forensic psychologists and second in the nation for its employment level of forensic psychologists.
During this time, forensic psychologists in Washington DC earned an average salary of $104,440, while as part of the DC metro region, they earned an average salary of $110,250.
How Experience Impacts Forensic Psychologist Salaries in Washington, DC
Forensic psychologists intent on earning the highest salaries must be prepared to spend several years gaining relevant experience. In 2021, the BLS released salary statistics showing that experienced forensic psychologists earned about $48,000 more than early-career forensic psychologists:
Early-Career: $87,190
Mid-Career: $105,300
Experienced: $135,030
An Analysis of Salaries for Forensic Psychologists in the District of Columbia
The following table breaks down what forensic psychologists in the DC metro region were earning at all levels – early-career, mid-career, and experienced – as of May 2021:
Area Name
Employment
Annual median wage
2021 US Bureau of Labor Statistics salary figures for psychologists, all other. Job growth projections from the US Department of Labor-sponsored resource, Projections Central. Figures are based on state data, not school-specific information. Conditions in your area may vary. Data accessed May 2022.
<!- mfunc feat_school ->
Featured Programs:
Sponsored School(s)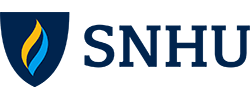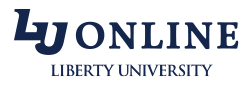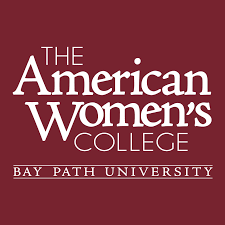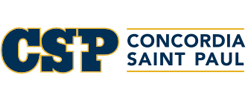 <!- /mfunc feat_school ->