Georgia's forensic psychologists occupy a key niche that spans rehabilitation and the criminal justice system. On the one hand, they are scientific professionals who are trained in diagnosing and treating psychological difficulties. On the other hand, forensic psychologists specialize in applying their training and education to provide court-ordered evaluations on subjects like criminology, testify as part of depositions and trials, and consult with law enforcement officials.
<!- mfunc search_btn -> <!- /mfunc search_btn -> <!- mfunc feat_school ->
Featured Programs:
Sponsored School(s)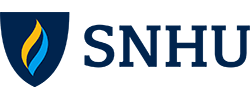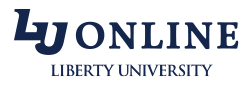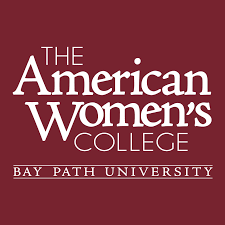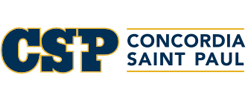 <!- /mfunc feat_school ->
For example, forensic psychologists would work with law enforcement to develop a psychological profile and interpret crime scenes for people like Wayne Williams, the serial killer who was convicted of killing two men and who is also suspected of killing up to 29 victims in the Atlanta area.
To become a forensic psychologist in Georgia you will need to complete the licensing process as determined by the Georgia Board of Psychology. The Board licenses psychologists in Georgia in five main areas:
Clinical psychology
Counseling psychology
School psychology
Psychology teaching
Industrial psychology – often referred to as Industrial-Organizational (I/O) psychology
When applying for a license, you must choose one of these fields as a specialization. Employers will often prefer or require forensic psychologists to be specialized in clinical psychology. To become a forensic psychologist in Georgia you need to follow these steps:
---
Step 1. Earn a Bachelor's Degree in Psychology
The Georgia Board of Psychology requires all psychologists seeking licensure within the state to earn a PhD in the field of psychology. As a prospective forensic psychologist, this means you will need to start with a bachelor's degree. Degree programs in psychology include:
Bachelor of Arts in Forensic Psychology
Bachelor of Science in Forensic Psychology
Bachelor of Science in Psychology with a focus on Forensic Psychology
<!- mfunc search_btn -> <!- /mfunc search_btn ->
Bachelor's degree programs can be divided into general undergraduate requirements and core courses that are part of the major in Psychology or Forensic Psychology. Major courses will cover topics like:
Criminal psychology
Behavioral psychology
Therapeutic processes
Deviant psychology
Biopsychology
Techniques for treating substance abuse
Legal and criminal justice systems
You can be eligible for some Georgia doctoral programs with only a bachelor's degree in psychology. These offer the option of obtaining a master's degree along the way to a PhD. Other programs require that you first complete a master's degree before moving on to a doctoral degree.
---
Step 2. Complete a Doctoral Degree in Psychology
When choosing a doctoral program, keep in mind that to be eligible for licensure, it must be from a college or university that is approved by the American Psychological Association (APA). Aspiring I/O psychologists are permitted to receive their doctoral degree from approved I/O programs.
<!- mfunc search_btn -> <!- /mfunc search_btn ->
You are recommended to complete a clinical psychology program from the APA to become a forensic psychologist. The APA offers a searchable list of colleges and universities on its Accredited Programs webpage. Georgia's five APA-accredited doctoral programs in clinical psychology are located in:
Atlanta – three programs
Athens
Statesboro
Admission Requirements
Each graduate program in psychology has its own admissions standards, with some common requirements including:
Minimum GPA requirement
Completion of a bachelor's or master's degree in the field of psychology
Completion of the GRE
Letters of recommendation
Statement or essay of purpose
Forensic Psychology Curriculum
Georgia residents can find a variety of forensic psychology programs offered both online as well as in the traditional classroom setting:
PhD in Forensic Psychology
PsyD in Forensic Psychology
Law and Psychology JD/PhD
JD/PhD with a concentration in Forensic Psychology
With an emphasis on clinical psychology, as a prospective forensic psychologists you will want to use every opportunity possible to take courses that relate to this field. Graduate psychology programs offer elective opportunities and areas of focus that you can use to hone your skills as a forensic psychologist, including
Personality and psychopathology
Research methods and advanced statistics in clinical psychology
Psychological assessments
Ethics of forensic psychology
Symptoms of psychological conditions
Behavioral neuroendocrinology
Criminal behavior
Culture and cognition
Clinical research and training
Courtroom psychology
---
Step 3. Complete an Internship and Post-Doc Supervised Work Experience
Generally your school program will provide opportunities that transition you into an internship and supervised work experience. You will need to complete an internship with a program that is sponsored by either of the following two Georgia Board of Psychology-approved organizations:
American Psychological Association (APA), with approved internships including:
Norwood Veterans Affairs Medical Center in Augusta
Dwight D. Eisenhower Army Medical Center at Fort Gordon
Atlanta VA Medical Center in Decatur
Association of Psychology and Internship Centers (APPIC), with approved internships including:
Marcus Autism Center in Atlanta
Georgia Regional Hospital in Atlanta
Emory University School of Medicine, Psychiatry and Behavioral Sciences
Your post-doctoral supervised work experience must be completed after your internship, and total at least 1,500 hours. Your internship is an opportunity to gain specialized post-doc work experience with relevant organizations that employ forensic psychologists, such as:
Public defender – Atlanta Municipal Court Public Defender's Office
Prosecutor – District Attorney of Muscogee County
Legal consulting firms – Psycholegal Assessments Incorporated in Atlanta
Law enforcement agencies – Detective Division with the Macon City Police Department
---
Step 4. Apply for a Psychology License with the Georgia Board of Psychology
Once you have completed all of your required education, internship, and post-doc work experience you can submit an Application for Licensure as a Psychologist with the Georgia Board of Psychology, also referred to as the Georgia State Board of Examiners of Psychology. As a new graduate, you will apply to become licensed by taking the Examination for the Professional Practice of Psychology (EPPP).
Out-of-State Forensic Psychologists
Experienced forensic psychologists who are moving to Georgia from another state can apply for licensure based on reciprocity. In this case, you do not have to retake the EPPP and can also apply for a temporary license if you meet all requirements except having taken the Georgia Jurisprudence Exam and the Oral Exam.
---
Step 5. Pass the Required Examinations
After you have submitted your application to the Georgia Board of Psychology, the Board will review your eligibility to proceed to testing. If you are found to be eligible, the Board will notify the Association of State and Provincial Psychology Boards (ASPPB), which will then contact you with information for your first exam.
<!- mfunc search_btn -> <!- /mfunc search_btn ->
You will need to pass the following three examinations, in this order, to become a forensic psychologist in Georgia:
Examination for the Professional Practice of Psychology (EPPP)
Georgia Jurisprudence Exam
Oral Examinations
Examination for the Professional Practice of Psychology (EPPP)
To register for this exam, you will need to start by creating an account with the ASPPB through its Psychology Licensure Universal System (PLUS) webpage. This is the organization that is responsible for administering the EPPP. Once you register for the EPPP, the ASPPB will contact the the Georgia Board of Psychology, who will clear you to test once it has positively reviewed your application for licensure.
You can learn more about the EPPP and prepare for this exam by reviewing the most recent EPPP Candidate Handbook. This test contains 225 multiple-choice questions with four possible answers per question. The time limit for the test is four hours and 15 minutes
Once you pass the EPPP you will receive instructions on registering for the Jurisprudence Exam.
Georgia Jurisprudence Exam
The Georgia Jurisprudence Exam is offered through the testing company PSI. You can register for this exam online by completing these steps:
Follow the PSI link for Government/State Licensing Agencies
Select Georgia from the drop-down list, followed by selecting the GA Multi Board account
From the list provided, select the Georgia Psychology Jurisprudence Examination
Once you have created an account you can register for the exam. You can study the details of what will be covered on the test by reviewing the Candidate Information Bulletin (CIB). The exam is offered throughout the state at the following locations:
Circle 75 Office Park on 1000 Circle 75 Parkway in Atlanta
3902 Northside Drive in Macon
251 Southwell Boulevard in Tifton
Any other PSI testing location in the United States
Once you pass the Jurisprudence Exam you will need to contact the Georgia Board of Psychology to schedule the Oral Exam.
Oral Examination
The Georgia Board of Psychology administers oral examinations each month during board meetings, with the possibility to schedule additional examination dates. The topics of this exam range throughout the subject areas of psychology.
Option for a Provisional License
When completing an initial application for licensure, you can obtain a provisional license to practice temporarily as a forensic psychologist once you have passed the EPPP and Georgia Jurisprudence exams, and completed all other licensure requirements except:
Oral exam
Post-doc supervised work experience
---
Step 6. Put Your Skills to Work
With your newly acquired Georgia license you can begin applying for forensic psychology jobs throughout the state. A recent July 2015 survey revealed the following opportunities, provided here as illustrative examples only:
Inpatient Forensic Psychologist at the Central State Hospital in Milledgeville – as part of the Georgia Department of Behavioral Health and Developmental Disabilities (DBHDD), this professional is responsible for managing the forensic hospital at this location. Duties include working with clients who have been referred by the criminal justice system for pre-trial psychiatric evaluations, inpatient treatment, as well as those who have been found mentally incompetent to stand trial. Applicants must have a doctorate degree in Psychology from an APA-accredited program and be licensed in Georgia, and are preferred to have a doctorate degree in Forensic Psychology or Clinical Psychology.
Psychologist with Child Protective Services at the Center for Safe and Healthy Children – with funding provided by the Georgia Child Traumatic Stress Initiative, this profession is responsible for participating in a multidisciplinary team that evaluates children and adolescents who claim to be abused. Duties include conducting forensic interviews with parents and their children, diagnostic evaluations, and providing therapy solutions. Applicants must be licensed as a psychologist in Georgia and have a PhD or PsyD in Psychology.
---
Step 7. Maintain Your Psychology License
Your psychology license that allows you to practice as a forensic psychologist expires on December 31st of even-numbered years. To be eligible for renewal, you will need to earn 40 credits of continuing education each renewal period, with the following exceptions:
The first time you renew your license you only need to complete 20 credits of continuing education, including three credits in professional ethics
If you earned your first license within the previous year you do not need to complete any continuing education for your first renewal
Generally one hour of education or participation in an event is considered as being equal to one credit of continuing education. The Georgia Board of Psychology provides detailed information on continuing education.
You can find additional resources and information for this field and forensic psychology jobs in Georgia with the following local and national organizations:
---
Forensic Psychologist Salary Information for Georgia
Eleven of Georgia's county hospitals have their own Forensic Services departments, including the renowned Georgia Regional Hospital Atlanta (GRHA). Forensic psychologists at GRHA work with mental health facilities and local law enforcement officials to provide forensic evaluations and treatments to mental health patients in the greater Atlanta region.
Though becoming a forensic psychologist requires a high level of education, and licensure as a clinical psychologist, it is well worth the effort to join this exciting and lucrative field.
<!- mfunc search_btn -> <!- /mfunc search_btn ->
Those who choose the field of forensic psychology are likely to end up working with the criminal justice system in some capacity, earning respectable salaries while contributing to making their communities safer.
Specialized job opportunities for forensic psychologists include, but are not limited to the following:
Expert Witness
Jury Consultant
Law Enforcement
Victim Advocate
Juvenile Offender Counselor
Clinical Forensic Psychologist
Criminal Profiler
Job Growth and Salary Expectations for Forensic Psychologists in Georgia
According to the Bureau of Labor Statistics (BLS), jobs among Georgia's forensic psychologists are projected to increase by 5% in the decade leading up to 2028. As of May 2021, the BLS reported an average salary of $98,360 for forensic psychologists in Georgia, which closely mirrors the national average of $98,010 for this profession.
In Georgia, experienced forensic psychologists earned about $33,000 more annually than their early-career colleagues as of May 2021, thereby confirming a strong correlation between experience and pay in this profession:
Early-Career: $86,300
Mid-Career: $101,340
Experienced: $119,770
Salaries for Forensic Psychologists in Georgia's Major Metro and Non-Metro Areas
According to the BLS, the Columbia GA-AL metro region ranked among the top in the nation for its concentration of forensic psychologists jobs as of May 2021. The Atlanta metro region came out on top during this time for its pay of forensic psychologists, reporting a top salary of $125,930 – or about $9,000 more than the top salaries for the Augusta and Columbus metro regions.
Area Name
Employment
Annual median wage
Atlanta-Sandy Springs-Roswell
160
106770
Augusta-Richmond County
50
101340
2021 US Bureau of Labor Statistics salary figures for psychologists, all other. Job growth projections from the US Department of Labor-sponsored resource, Projections Central. Figures are based on state data, not school-specific information. Conditions in your area may vary. Data accessed May 2022.
<!- mfunc feat_school ->
Featured Programs:
Sponsored School(s)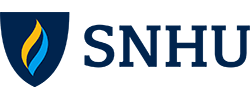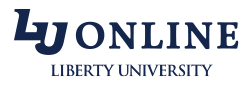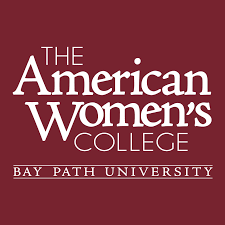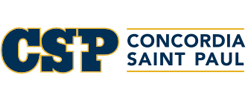 <!- /mfunc feat_school ->