As a forensic psychologist, your determination if a defendant is mentally competent to stand trial for a federal capital offense may literally make the difference between life and death. Just as important is a determination if a father or mother is emotionally stable enough to have custody of a child. Professionals in this field also work with law enforcement to develop criminal profiles and gather evidence.
<!- mfunc search_btn -> <!- /mfunc search_btn -> <!- mfunc feat_school ->
Featured Programs:
Sponsored School(s)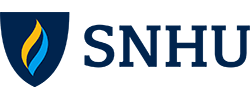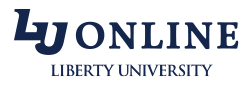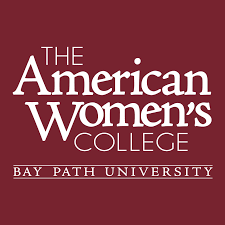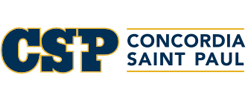 <!- /mfunc feat_school ->
Dr. Marvin Acklin, a forensic psychologist practicing in Honolulu, is an example of a qualified professional in this field who has made an important difference in his local community. With years of education and work he has become a respected voice in legal expertise as it relates to both criminal and civil matters. This includes being qualified to testify as an expert witness for cases that involve federal military and immigration law, as well as state issues. Since earning his PhD, Dr. Acklin has published more than 30 peer-reviewed articles.
Steps to Becoming a Forensic Psychologist in Hawaii
To work as a forensic psychologist you will need to first earn a general psychology license. The state's Board of Psychology is the regulating body for this profession, and the Hawaii Department of Commerce and Consumer Affairs' Professional and Vocational Licensing division will issue your psychology license once you have met all the requirements.
Hawaii offers six ways to qualify for a psychology license, via:
Certificate of Professional Qualification in Psychology (CPQ)
National Register of Health Service Providers in Psychology Credential (NR)
Examination
Examination Waiver
Senior Psychologist status
Diplomate of the American Board of Professional Psychology (ABPP)
As a student who has just graduated from your psychology doctoral program, you will most likely pursue a license based on the examination option. To qualify for this route you will need to complete the following steps:
---
Step 1. Earn a Bachelor's Degree in Psychology
With a doctoral degree as the required endpoint in education for licensure, a bachelor's degree is the starting place for prospective forensic psychologists. Programs offered in this field include:
Bachelor's of Science in Psychology with a concentration in Forensic Psychology
Bachelor's of Science in Forensic Psychology
Bachelor's of Arts in Forensic Psychology
Bachelor's of Science in Psychology
<!- mfunc search_btn -> <!- /mfunc search_btn ->
Core subjects that form the foundation of study for undergraduate Psychology or Forensic Psychology majors include the following:
Criminal psychology
Law and forensic psychology
Justice and victims
Cross-cultural psychology
Psychological disorders
Forensic assessments
Behavior and social influences
After completing your bachelor's degree you will need to go on to pursue graduate studies. Some doctorate programs in the field of psychology are offered as part of a master's-level program, while other programs will require that you first complete a master's degree in this field before moving on to a doctorate program.
---
Step 2. Complete a Doctoral Degree Program in Psychology
Keep in mind these typical graduate school entrance requirements as you prepare for your advanced education:
Degree in Psychology
Minimum GPA
Letters of recommendation
GRE Exam
Essay of personal and academic goals
Work experience in the field of psychology
<!- mfunc search_btn -> <!- /mfunc search_btn ->
Programs and Courses
To be eligible for a Hawaii psychology license, you need to earn a doctoral degree from one of the following:
A regionally accredited institution of higher education that offers a degree in Psychology or Educational Psychology
A Clinical Psychology program that is approved by the American Psychology Association (APA) – there are two such programs in Hawaii, both located in Honolulu
If you choose to complete your education via this first option, then you must also complete the following minimum requisite amount of semester credits for each of these subject groups (APA-approved programs are exempt from this requirement because they also cover these subjects):
Biological basis of psychology, physiological psychology, neuropsychology, perception, and psychopharmacology – 6 credits
Motivation, emotion, learning, thinking, and the cognitive-affective bases of behavior – 6 credits
Group processes, social psychology, systems theory, community psychology, and the social bases of behavior – 6 credits
Abnormal psychology, personality theory, and individual differences – 6 credits
Behavior assessment, psychodiagnosing, and assessing personality and intellect – 6 credits
Adult and child therapy, intervention – 6 credits
Professional ethics and scientific standards – 3 credits
History and systems of psychology – 3 credits
Research methodology and design – 3 credits
Psychometrics and statistics – 3 credits
Most if not all forensic psychologist jobs in Hawaii require or prefer that you complete a degree program that emphasizes clinical psychology.
These courses can be part of overall doctoral degree programs like:
PhD in Forensic Psychology
PsyD in Forensic Psychology
PsyD with a concentration in Forensic Psychology
PhD-JD Clinical Psychology and Law
---
Step 3. Complete an Internship and Post-Doctoral Experience
Once you've earned the education that will serve you throughout a lifelong career, you will need to follow up with an internship and post-doctoral work experience that each must be at least 1,900 hours.
Internship
You can complete your internship via one of two routes.
One of your choices is to complete an internship program that is approved by the APA. In Hawaii there are five such programs, located at:
Pacific Islands Health Care System VA in Honolulu
Tripler Army Medical Center
Waianae Coast Comprehensive Health Center
University of Hawaii at Manoa, Counseling and Student Development Center in Honolulu
I Ola Lahui Rural Hawaii Behavioral Health Program in Honolulu
Hawaii Psychology Internship Consortium in Kailua
Your other choice for an internship can be relevant, supervised work experience that is part of your university's doctoral program.
Post-Doctoral Experience
You will also need to complete at least 1,900 hours in post-doctoral psychological health services experience. This must be completed under the supervision of a qualified psychologist, with some example post-doctoral experiences including:
Prosecuting Attorney of the County of Hawaii
Hawaii Office of the Public Defender
Legal services offices in Honolulu or Oahu
Maui Community Mental Health Center in Wailuku
---
Step 4. Apply for a Psychology License with the Hawaii Board of Psychology
Once you have completed your education and gained some work experience you will be ready to fill out a Psychologist License Application and submit this to the Board of Psychology. Once your application is reviewed and determined to be qualifying the Board of Psychology will notify the Association of State and Provincial Psychology Boards (ASPPB) that you are ready to take the Examination for the Professional Practice of Psychology (EPPP).
At this point you can register online for the EPPP directly with the ASPPB.
Out-of-State Professionals
If you are moving to Hawaii as a licensed psychologist in good standing from another state, you can select "Licensure-Exemption Waiver" instead of "Examination," on the application for licensure. The Board will then evaluate if you can earn your license without needing to retake the exam.
---
Step 5. Pass the Examination for the Professional Practice of Psychology (EPPP)
You can register to take this exam year-round, with electronic testing being provided at an examination center on Oahu. Registration can be done online through the ASPPB's Psychology Licensure Universal System (PLUS) webpage.
<!- mfunc search_btn -> <!- /mfunc search_btn ->
You will have 255 minutes to complete the EPPP, which is comprised of 225 multiple-choice questions. You can prepare for the exam by reviewing the EPPP Candidate Handbook, which details the main areas covered:
Professional, ethical, and legal issues – 15 percent
Diagnosis and assessment – 14 percent
Prevention, intervention, treatment, and supervision – 14 percent
Cognitive-affective bases of behavior – 13 percent
Cultural and social bases of behavior – 12 percent
Growth and lifespan development – 12 percent
Biological bases of behavior – 12 percent
Statistics and research methods – 8 percent
---
Step 6. Start Your Career as a Forensic Psychologist in Hawaii
Once you have earned your license you can start pursuing job offers to work as a forensic psychologist throughout Hawaii. Examples from a July 2015 survey of job ads show the type of forensic psychologist jobs that may be available throughout the islands (shown for illustrative purposes only):
Clinical Psychologist with the State of Hawaii Executive Branch on Oahu – this professional is responsible for serving as a court examiner to provide forensic services for adults. These include examinations for mental diseases, disorders, or defects. Candidates can qualify by having a Hawaii psychologist license or a doctoral degree in Clinical Psychology.
Forensic Interview Specialist with the Hawaii State Judiciary in Kauai – this professional works in an official role to interview children who are suspected of being abuse victims or who are witnesses to crimes. Duties also include testifying in court, and conducting video-recorded interviews that will be admitted as evidence. Applicants must have at least a bachelor's degree in Psychology, Child Development, Criminal Justice, Social Work, or a related field is a requirement
License Renewal
As you start becoming busier with your new duties as a forensic psychologist, do not forget to renew your license. You need to do this biannually by June 30th of even-numbered years. Starting in July of 2016, to renew your license you will need to complete 18 hours of continuing education. The APA, the Hawaii Psychological Association, or another provincial or state psychological association must approve continuing education.
You can find additional resources about becoming a forensic psychologist in Hawaii through organizations like:
---
Forensic Psychologist Salary Information for Hawaii
After Richard Nelson was shot and killed by police officers during what should have been a routine traffic stop in 2014, the need for more mental health professionals in Hawaii became very clear. Nelson was one of many mental health patients awaiting a mental health evaluation—a wait that can take months due to a shortage of forensic psychologists in Hawaii. According to Daryl Matthews, one of Hawaii's forensic psychologists, Nelson's violent reaction to being pulled over may have been avoidable had his evaluation and subsequent treatment been conducted in a more timely manner.
<!- mfunc search_btn -> <!- /mfunc search_btn ->
Due to this and other similar incidents, the Hawaii Department of Health has implemented many new strategies to improve preventative measures in mental health. These new plans have created many open positions for forensic psychologists in Hawaii. The high demand has also caused salaries to become very competitive for Hawaii's forensic psychologists.
Job Growth and Salary Expectations for Forensic Psychologists in Hawaii
According to the Bureau of Labor Statistics (BLS), the average salary for forensic psychologists in Hawaii was $92,060 as of May 2021. In this profession, experience and pay are closely linked, with Hawaii's experienced forensic psychologists earning about $37,000 more than their mid-career colleagues – $142,380 vs. $105,640.
Salaries for Forensic Psychologists in Hawaii's Major Metro  Areas
According to the BLS, there were about 130 forensic psychologist jobs in Hawaii as of May 2021, the majority of which are located in the large Honolulu metro region. Mid-career professionals in Honolulu earned about $106,650 during this time, which is slightly higher than the state average of $105,640 for these professionals,
Area Name
Employment
Annual median wage
2021 US Bureau of Labor Statistics salary figures for psychologists, all other. Job growth projections from the US Department of Labor-sponsored resource, Projections Central. Figures are based on state data, not school-specific information. Conditions in your area may vary. Data accessed May 2022.
<!- mfunc feat_school ->
Featured Programs:
Sponsored School(s)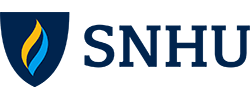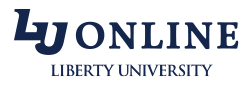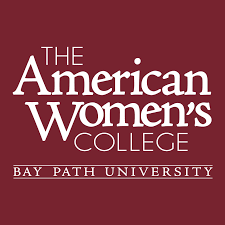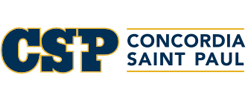 <!- /mfunc feat_school ->