The field of forensic psychology lies at the crossroads between behavioral health and law. Forensic psychologists in Idaho work with organizations like the Idaho Bureau of Criminal Investigation to develop profiles of criminals like Lyda Southard of Twin Falls, one of America's first female serial killers.
<!- mfunc search_btn -> <!- /mfunc search_btn -> <!- mfunc feat_school ->
Featured Programs:
Sponsored School(s)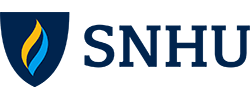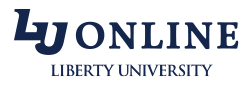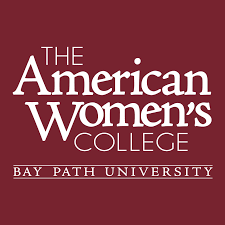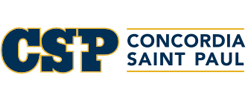 <!- /mfunc feat_school ->
Forensic psychologists also work within the court system as expert witnesses, and work to determine whether or not a defendant has the competency to stand trial based on their mental status. These professionals also play an important role in creating forensic psychological reports and profiles for private organizations.
Idaho actively supports the development of its professional forensic psychologist workforce. As part of this effort the Idaho Psychological Association recently sponsored a Forensic Mental Health Conference in Boise, which covered topics like:
Preventing ethical complaints and malpractice claims in forensic evaluations
Building a successful forensic psychology practice
Family law and forensic psychology
Psychology and Idaho criminal courts
Assessing civil competencies
Steps to Becoming a Forensic Psychologist in Idaho
The Idaho Bureau of Occupational Licenses works with the state's Board of Psychologist Examiners to issue psychology licenses to qualified applicants. You will need to obtain this license by following these steps in order to work as a forensic psychologist in Idaho.
---
Step 1. Earn a Bachelor's Degree in the Field of Psychology
Eligibility for a psychology license through the Idaho Board of Psychologist Examiners requires a doctoral degree in the field of psychology. This means you will need to start by earning an undergraduate degree in this field.
<!- mfunc search_btn -> <!- /mfunc search_btn ->
A bachelor's degree in Psychology or Forensic Psychology will give you the knowledge you need to pursue more advanced degrees in the future. Undergraduate degree programs would include:
Bachelor of Science in Forensic Psychology
Bachelor of Arts in Psychology
Bachelor of Science in Psychology
A traditional major in Psychology will include the study of subjects such as:
Human psychology
Mental disorders
Classification of psychological conditions
Abnormal psychology
By majoring in Forensic Psychology as an undergraduate, you can study subjects like:
Criminal psychology
Psychological profiling
Deviant behavior
Social psychology
You can start thinking about your graduate education as you near completion of your bachelor's degree program. Many doctoral programs enroll students who have earned an undergraduate degree in the field of psychology.
---
Step 2. Complete a Doctoral Program in the Field of Psychology
According to the psychology licensing law in Idaho, you can qualify for licensure as a psychologist – and therefore practice as a forensic psychologist – by completing one of these degree programs from an approved school:
Doctoral degree in Psychology
Doctoral degree in a field related to Psychology
<!- mfunc search_btn -> <!- /mfunc search_btn ->
All doctoral programs that are accredited by the American Psychological Association (APA) meet this requirement. In Idaho there is one such university located in Pocatello. Schools that are recognized by the following regional accrediting bodies will also confer eligibility for an Idaho psychology license:
Middle States Commission on Higher Education
New England Association of Schools and Colleges
Higher Learning Commission
Northwest Commission on Colleges and Universities
Southern Association of Colleges and Schools
Western Association of Schools and Colleges
The first step in fulfilling this requirement is to meet your graduate school of choice's admission requirements, which may typically include:
Undergraduate degree with a minimum GPA
GRE test scores, including the Advanced Subject Test in Psychology
No significant criminal convictions
Letters of recommendation
Experience in the field of psychology
When considering different doctoral programs in psychology, remember there are several types such as the following examples:
PhD in Forensic Psychology
Clinical PsyD with a concentration in Forensic Psychology
PhD-JD in Clinical Psychology and Law
PhD in Clinical Psychology with a concentration in Forensic Psychology
Course Subject Matter
A bachelor's-to-doctoral program in psychology can take around four years to complete and involve in-depth study of subjects like:
Forensic psychology theory and methods
Psychology and the criminal justice system
Psychopathology
Psychodiagnosis
Professional standards in clinical psychology
Ethics in clinical psychology
To become licensed you will need to complete at least three semester credits in the following specific subjects:
Biological bases of behavior
Cognitive-affective bases of behavior
Social bases of behavior
Individual differences in personality, development, and abnormal psychology
Research design and methodology
Data analysis techniques
Psychometric principles
History and systems of psychology
Individual diversity and multiculturalism
Some programs may also offer particular areas of concentration within the field of forensic psychology, including:
family and juvenile court
divorce mediation
domestic violence
child abuse and neglect
sexual abuse
---
Step 3. Complete the Supervised Experience Requirement
To be eligible for a license you also need to complete two years of supervised work experience that relates to the field of psychology. One year is defined as 1,000 hours.
One of these years can be completed before you finish your doctoral degree, and cannot be started until you have completed your first year of graduate studies. For this segment you will be referred to as a Psychologist in Training. The second year must be post-doctoral and verified by your academic supervisor. During this time you will be referred to as a Psychologist Under Supervision.
Your graduate school will help you find an approved supervisor either within your college or university, or with a professional working outside of academia. Before you can start your second year of supervised work experience you will need to have passed the Examination for the Professional Practice of Psychology (EPPP).
Some examples where your supervised training can take place include:
Psychology Service at the VA Medical Center in Boise
Counseling and Testing Center at the University of Idaho in Moscow
---
Step 4. Apply for a Psychology License with the Idaho Bureau of Occupational Licenses
Your Application for Licensure with the Idaho Bureau of Occupational Licenses in cooperation with the Board of Psychologist Examiners also serves as an application to take the EPPP. Once these agencies have determined you qualify for licensure they will notify the company that sponsors the EPPP, which will then notify you that you can register with that company for the EPPP.
Your application for licensure will ask you to list three people as references who can attest to your moral and professional qualifications. You will also need to read the following regulations that govern your practice as a forensic psychologist in Idaho:
Out-of-State Professionals
If you are already a licensed psychologist in a different state you can apply for licensure in Idaho by endorsement and possibly avoid taking the EPPP again. You can be eligible for this if you have completed two years of supervised work experience or have five years of professional experience as a psychologist. You must also have a good professional record with no disciplinary actions taken against you.
There are a few other ways to gain a license via reciprocity in Idaho:
You can also practice as a forensic psychologist in Idaho for 30 days if you hold a Certificate of Professional Qualification from the Association of State and Provincial Psychology Boards (ASPPB). You can sign up for this through the Psychology Licensure Universal System (PLUS) webpage.
---
Step 5. Pass the Examination for the Professional Practice of Psychology (EPPP)
The Association of State and Provincial Psychology Boards (ASPPB) administers the EPPP. The Idaho Bureau of Occupational Licenses will clear you to test based on your application for licensure, and notify the ASPPB. Once you have received notification you can register with ASPPB.
<!- mfunc search_btn -> <!- /mfunc search_btn ->
The EPPP is offered at Pearson VUE testing centers, with one location in Boise at 9183 W. Black Eagle Drive. You can also schedule the exam at nearby testing centers in neighboring states.
The test itself is made up of 225 multiple-choice questions given over the course of 255 minutes. As detailed in the EPPP Candidate Handbook, the exam is divided into several parts that cover topics like:
Legal, professional, and ethical issues
Diagnoses and assessment
Treatment, supervision, prevention, and intervention
Cognitive-affective, cultural, and social bases of behavior
The Idaho Board of Psychologist Examiners has determined the minimum scaled passing score for the EPPP is 500.
---
Step 6. Start Your Professional Career as a Forensic Psychologist
Once you've earned your professional license you will be ready to start your new career as a forensic psychologist. You will be able to apply for forensic psychologist jobs in Idaho, such as the following (Examples detailed here are illustrative examples only taken from a survey of job postings in July 2015):
Psychologist with the Idaho Department of Health and Welfare – this professional is responsible for providing services to clients with developmental or emotional disorders, as well as those with developmental disabilities. Duties include conducting psychological assessments, group and family therapy, and diagnosing psychological disorders. This professional may also serve as a forensic expert or a court-designated examiner. Applicants must have a valid Idaho psychology license.
Chief of Psychology with Idaho Adult and Child Development Centers – this professional will serve as a consultant and chief diagnostician for state clients in need of psychological services. This includes providing services as a senior-level designated examiner, crisis intervention expert, emergency mental health outreach provider, and as a forensic expert. Applicants must hold an Idaho psychology license and have prior clinical experience.
Renewing Your License
Remember that you will need to renew your license every year before its indicated expiration date. Except for your first year as a new forensic psychologist, each year before you renew your license you will need to complete 20 credits of continuing education. In a year's span, if you earn more than 20 credits of continuing education you can carry these forward and apply them to the next year. Every three years you will need to earn at least four credits in the following areas:
Ethics
Standards of care
Laws pertaining to psychology
Professional Organizations
Local and national professional organizations can provide you with additional information about licensing, professional development, continuing education, and forensic psychology careers. These include resources like:
---
Forensic Psychologist Salary Information for Idaho
In a court case against serial killer Joseph Duncan, a forensic psychologist was brought in to conduct a psychological evaluation on the defendant. Duncan was charged with kidnapping, torturing, and killing two young Idaho children. Dr. Robert Engle, an experienced Idaho forensic psychologist, testified as an expert witness for the case. Dr. Engle conducted psychological evaluations to determine whether or not Duncan was competent to represent himself in court. Duncan tested extremely high for paranoia, but Dr. Engle found that he was capable to stand trial.
Though the insanity defense is not available to defendants in Idaho, forensic psychologists like Dr. Engle are often asked to be expert witnesses to shed light upon any psychological elements of court cases.
<!- mfunc search_btn -> <!- /mfunc search_btn ->
The Idaho Department of Health and Welfare (IDHW) has worked to implement multiple state and community based mental healthcare services in each of Idaho's seven geographical regions. The Division of Behavioral Health of Idaho utilizes many different ways of serving the citizens of Idaho who suffer from mental illness.
Forensic psychologists in Idaho can find high-paying job opportunities in any of the departments run by the IDHW:
Adult Mental Health
Children's Mental Health
Family Support
State Hospitals
Suicide Prevention
Behavioral Health Planning Council
Sexual Violence Prevention
Job Growth and Salary Expectations in Idaho
According to the Bureau of Labor Statistics (BLS), forensic psychologists in Idaho earned an average salary of $84,070 as of May 2021. In the forensic psychology profession, experience plays a large role in earning potential, and in Idaho, it's no different. Here, experienced forensic psychologists earn about $51,000 more annually than their early-career colleagues:
Early-Career: $62,240
Mid-Career: $92,120
Experienced: $113,630
Salaries for Forensic Psychologists in Idaho's Major Metro and Non-Metro Areas
As expected, salaries for forensic psychologists in Idaho vary significantly based on location. For example, in the large, metro area of Boise, early career forensic psychologists earned about $64,250 as of May 2021, while mid-career professionals earned about $95,200 and top earners brought home about $113,630.
Area Name
Employment
Annual median wage
2021 US Bureau of Labor Statistics salary figures for psychologists, all other. Job growth projections from the US Department of Labor-sponsored resource, Projections Central. Figures are based on state data, not school-specific information. Conditions in your area may vary. Data accessed May 2022.
<!- mfunc feat_school ->
Featured Programs:
Sponsored School(s)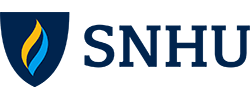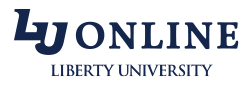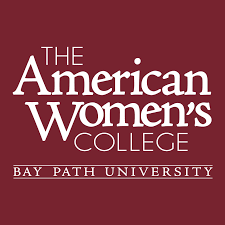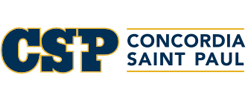 <!- /mfunc feat_school ->