In one of the most notorious cases involving forensic psychologists in Indiana, experts were called in to assess terrorist and mass murderer Timothy McVeigh while he was being held in Terre Haute prison. Based on the determination that McVeigh was competent to stand trail, forensic psychologists helped see to it he was convicted and subsequently executed for the Oklahoma City bombing.
<!- mfunc search_btn -> <!- /mfunc search_btn -> <!- mfunc feat_school ->
Featured Programs:
Sponsored School(s)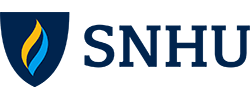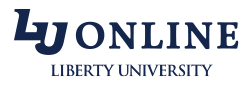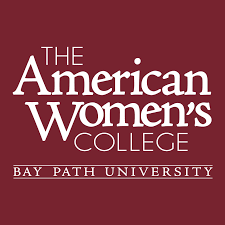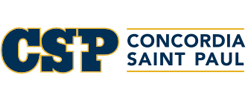 <!- /mfunc feat_school ->
Indiana forensic psychologists have also dealt with one of the nation's most infamous deranged criminal minds; Charles Manson, who spent part of his youth in Indiana where he started his life of crime.
Working as a forensic psychologist doesn't always involve working high profile cases, however. Forensic psychologists may also be vital to Indiana's juvenile court system, where they may evaluate a parenting custody plan and assess parental competence. On other days forensic psychologists may find themselves consulting with a defendant or prosecutor to determine someone's mental competence to stand trial.
Whether you decide to spend your career in the criminal courts or the civil courts, becoming a forensic psychologist starts by establishing a background that includes extensive education and experience.
Steps to Becoming a Forensic Psychologist in Indiana
To become licensed as a clinical psychologist in Indiana and begin offering forensic psychology services, you will need to meet requirements set by the State Psychology Board at the Indiana Professional Licensing Agency.
Follow these steps to become a licensed clinical psychologist in Indiana specialized in forensic psychology:
---
Step 1. Obtain a Bachelor's Degree in Forensic Science
To be eligible for licensure as a psychologist in Indiana you will ultimately need to earn a doctoral degree. This process starts as an undergraduate.
<!- mfunc search_btn -> <!- /mfunc search_btn ->
As a prospective bachelor's student in Indiana you can choose from traditional as well as online programs offered by colleges and universities throughout the state. Majoring in psychology or forensic psychology will give you a basis of skills that you can build upon for future success.
Examples of degree programs available through schools in Indiana include:
Bachelor's Degree (BA/BS) in Forensic Psychology
Bachelor's Degree (BA/BS) in Psychology with a concentration in Forensics
Bachelor's Degree (BA/BS) in Criminal Psychology
As you make inquiries into four-year undergraduate programs, you will find these are typically organized as follows:
General undergraduate requirements – 70 semester credits
Core forensic psychology courses – 20 semester credits
Forensic psychology electives – 25 semester credits
Internship – 5 semester credits
Core classes that are part of your bachelor's degree will cover subjects like:
Criminal psychology
Abnormal psychology
Forensic psychology lab
Criminal behavior
Psychological dysfunctions
Criminology
Deviant behaviors
Once you have finished your undergraduate degree it will be time to move on to graduate studies. Some programs offer direct bachelor's-to-doctoral degrees, while others follow the bachelor's-master's-doctoral route.
---
Step 2. Earn a Master's Degree in Forensic Psychology
When considering potential programs, you can choose from several relevant degrees within the field of psychology:
Master's Degree (MA/MS) in Forensic Psychology
Master's Degree (MA/MS) in Psychology with a concentration in Forensic Psychology
Master's Degree (MA/MS) in Criminal Justice with a concentration in Forensic Psychology
<!- mfunc search_btn -> <!- /mfunc search_btn ->
Once you have chosen a master's program you will need to meet its admission requirements. These are unique to every program, but often include:
Official transcripts showing completion of a bachelor's degree
Minimum GPA requirement
Resume or CV, including published academic works
GRE scores
Personal essay
Letters of recommendation
Your master's program may be organized along the following lines and take around two years to complete:
Forensic psychology core courses – 25 semester credits
Forensic psychology electives – 25 semester credits
Capstone project, thesis concentration, and internship – 10 credits
Your core master's courses can cover topics including:
Dispute resolution
Victimology
Treatment and evaluation of special populations
Advanced methods in forensic psychology
Evaluation and treatments within the criminal justice system
Psychopathology
---
Step 3. Complete the Doctoral Degree and Supervised Experience Requirements
To be eligible for licensure as a psychologist under Indiana law you need to complete a doctoral program that is approved by the American Psychological Association (APA) or its Canadian counterpart.
<!- mfunc search_btn -> <!- /mfunc search_btn ->
In Indiana there are currently 13 such programs, located in the cities of:
Muncie
Bloomington
West Lafeyette
Terre Haute
Indianapolis
Notre Dame
The entrance requirements for a doctoral program are similar to those for a master's program, and can additionally mandate:
Work experience
Published academic work
Clinical experience
Examples of the different types of doctoral programs you may pursue include:
PsyD in Forensic Psychology
PhD in Forensic Psychology
PhD in Clinical Psychology with a concentration in Forensics
PsyD in Clinical Psychology with a concentration in Forensics
Bachelor's-doctoral programs typically require that you complete at least 90 semester credits of graduate-level studies. Many of these courses will be similar to those that would be completed at the master's-level as part of a bachelor's-master's-doctoral track. If you are pursuing this latter track, you can expect to take around 30-60 semester credits of doctoral-level classes.
As a doctoral student, you may have the opportunity to take courses in a particular area of specialization within the field of forensic psychology. Examples of these include:
Child protection psychology
Crisis intervention
Correctional counseling
Investigative psychology
Police psychology
Victim psychology
Juvenile delinquency counseling
Sex offender psychology
An important part of the doctoral program is your dissertation. You can expect this to be worth up to 30 semester credits. While completing this you will be involved in activities like academic research, clinical experience, practica, and internships.
Supervised Experience Requirement
Before you can be eligible for your license you need to complete two years – at least 3,100 hours – of supervised work experience. This can be achieved as follows and may be incorporated into your studies:
At least 1,500 hours in an internship that is approved by your academic program
At least 1,600 hours in supervised work experience that includes at least 900 hours of direct patient contact – this can be accomplished as part of a doctoral-level practicum or post-internship experience
Some examples of Board-approved places where you can complete your supervised experience include:
Regional Mental Health Center in Merrillville
Park Center in Fort Wayne
Youth Opportunity Center in Muncie
Richard L. Roudebush VA Medical Center in Indianapolis
---
Step 4. Apply for a License with the Indiana State Psychology Board
After completing the steps up to this point, you will be ready to submit an Application for Licensure to Practice Psychology.
As part of this application you have the option of paying an extra $50 fee that will allow you to receive a temporary license while you wait to complete your testing.
The board will evaluate your application and if you have met all requirements, it will clear you to take your examinations. Once this happens you will be issued a temporary license that will allow you to practice under the supervision of a licensed psychologist, if you have applied for this option.
---
Step 5. Pass the Required Tests
To be eligible for licensure as a psychologist you will need to pass these two tests in the order shown here:
Indiana Jurisprudence Exam
Examination for Professional Practice in Psychology (EPPP)
Within two or three weeks of submitting your application to the State Psychology Board at the Professional Licensing Agency you will be issued an authorization to take your exams if your application is complete and approved.
Indiana Jurisprudence Exam
Upon review of a successful application for licensure, the State Psychology Board will email you the Indiana Jurisprudence Exam, which you must complete and return to the board via a notarized affidavit.
This exam will cover your knowledge of the following rules and regulations:
Examination for Professional Practice in Psychology (EPPP)
Once you have completed the Jurisprudence Exam the Indiana State Psychology Board will notify the EPPP's sponsoring organization that you can sign up for this exam. This test is developed and maintained by the Association of State and Provincial Psychology Boards (ASPPB). You can register online for the EPPP with ASPPB.
The exam itself is administered at Prometric testing centers throughout Indiana and the nation, including in the cities of:
Lafayette – 4050 Britt Farm Drive
Fort Wayne – Ivy Tech Community College, North Campus
Terre Haute – Ivy Tech Community College, Wabash Valley
Mishawaka – 3005 Grape Road, Suite A
Merrillville – 8668 Broadway
The test is comprised of 225 multiple-choice questions, which you will have 255 minutes to complete. You can find detailed testing information in the EPPP Candidate Handbook. Topics covered on the exam include:
Ethical, professional, and legal issues
Cognitive-affective bases of behavior
Psychological treatment and supervision
Prevention and intervention psychological techniques
Diagnosis and assessment
Cultural and social bases of behavior
---
Step 6. Start Your Career as a Forensic Psychologist
Once you have earned your license you will be qualified to start searching for forensic psychology jobs in Indiana. You may decide to strike out on your own, join an existing consulting firm, or work as part of a government agency.
<!- mfunc search_btn -> <!- /mfunc search_btn ->
The following represent some examples of forensic psychologist jobs in Indiana. These were taken from a survey of job boards throughout the state in August of 2015, and are provided here as illustrative examples only:
Psychologist with the Department of Veterans Affairs in Marion – This position involves completing psychological assessments of assigned clients and requires that you hold a valid psychologist license.
Child Welfare Therapist Adult and Child Center in Franklin – This position involves conducting child and family psychological assessments as well as making courtroom and probation appearances. You must hold at least a master's degree in a field such as psychology and be license-eligible.
Charis Center Psychologist for Eating Disorders – This position requires you to make psychological assessments of your clients and their family situations. You may be required to testify in court or depositions as part of your consultation duties. To be eligible for this position you need to have a doctoral degree in psychology and at least be eligible for licensure in Indiana, if not already licensed.
Professional Resources
You can find additional employment and professional resources through organizations like these:
---
Step 7. Maintain Your Psychology License
Your psychologist license is valid until September 1st of even-numbered years, and must therefore be renewed every two years.
Continuing education is an important part of renewing your license in Indiana. Before each renewal period, you must earn at least 40 continuing education credits. These must be approved by the State Psychology Board, and are generally awarded on a one-to-one basis for one hour of study/lecture/workshop being equivalent to one continuing education credit.
Half of these credits must be from category one courses. Category one activities include things like:
Formal courses
Workshops
Seminars
Symposia
Approved home study programs
Approved continuing education is offered through organizations like these:
US Department of Education
Council on Post-Secondary Education
Joint Commission on Accreditation of Hospitals
Joint Commission on Healthcare Organizations
American Association of Behavior Therapy
National Association of Social Workers
Society for Sex Therapy and Research
Feminist Therapy Institute
American Counseling Association
Society of Behavioral Medicine
---
Forensic Psychologist Salary Information for Indiana
According to the National Alliance of Mental Illness Indiana, about 1 in 17 Indiana residents (about six percent)—that's 380,000 people—is living with a serious mental illness (SMI) like schizophrenia, bipolar disorder, major depression, or post-traumatic stress disorder (PTSD).
<!- mfunc search_btn ->
<!- /mfunc search_btn ->
In order to combat these troubling results, Indiana legislators passed two acts to better support Indiana's citizens suffering from mental illness:
Senate Enrolled Act 464 has awarded the Mental Health and Addiction Forensic Treatment Services Grant, a thirty million dollar grant devoted to improving and expanding the forensic psychology field. The act also requires that newly released inmates receive counseling and treatment as recommended by a licensed psychologist.
House Enrolled Act 1269 requires that school counselors become licensed mental health professionals via the recently established Mental Health First-Aid Training Program. The act also states that the Department of Corrections must help inmates apply for healthcare before their release so that they are able to receive treatment as needed.
Not only will these new acts implement better mental healthcare for Indiana residents, but they will also provide more job opportunities for forensic psychologists.
Salary Expectations and Job Growth Projections
According to the Bureau of Labor Statistics (BLS), the number of jobs for forensic psychologists is projected to grow by a truly impressive 21.4% in the decade leading up to 2028 – that's about double the national projected growth rate of 11% during this period.
The BLS reports that as of May 2021, the average salary for forensic psychologists in Indiana was $86,730.
Salaries in Indiana's forensic psychology field vary greatly by experience level and location:
Early-career: $49,130
Mid-career: $98,280
Experienced: $120,790
Salaries for Forensic Psychologists in Indiana's Major Metro and Non-Metro Areas
May 2021 BLS stats show that the Indianapolis metro area came out on top for its pay of early- and mid-career forensic psychologists, while the top-paid forensic psychologists in both the Indianapolis and Fort Wayne earned salaries that reflected the state average for this group.
Area Name
Employment
Annual median wage
Indianapolis-Carmel-Anderson
130
95220
2021 US Bureau of Labor Statistics salary figures for psychologists, all other. Job growth projections from the US Department of Labor-sponsored resource, Projections Central. Figures are based on state data, not school-specific information. Conditions in your area may vary. Data accessed May 2022.
<!- mfunc feat_school ->
Featured Programs:
Sponsored School(s)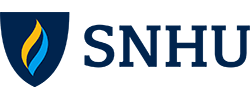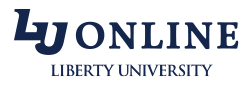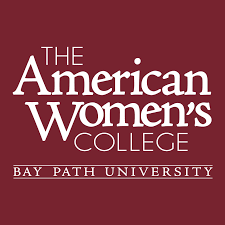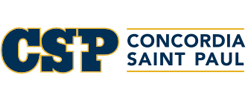 <!- /mfunc feat_school ->