Forensic psychologists in Kansas have made headlines with the high-profile trial of the BTK Killer in 2005. After several related unsolved murders in the Wichita area starting in the 1970s, the police department suspected they had a serial killer on their hands. This was confirmed when they started receiving mail from a person identifying himself as the killer.
<!- mfunc search_btn -> <!- /mfunc search_btn -> <!- mfunc feat_school ->
Featured Programs:
Sponsored School(s)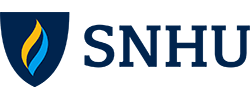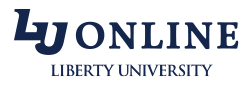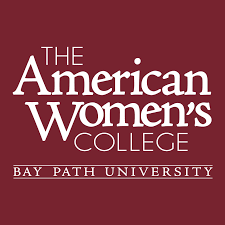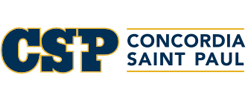 <!- /mfunc feat_school ->
Forensic psychologists were called in to work with the FBI and Wichita Police Department to piece together evidence and construct a profile of the person who would become known as the Bind-Torture-Kill (BTK) murderer. Luckily the forensic psychologists and law enforcement officials had plenty to go on, thanks to the killer's propensity to mail clues to the local police department and news outlets. Thanks to advancements in DNA evidence the killer was finally arrested.
However the work of forensic psychologists did not stop there. The serial killer's defense team retained a forensic psychologist to conduct an evaluation to determine if the defendant had a chance at an insanity plea. As a neutral professional in the matter, the forensic psychologist's testimony eventually helped in securing a conviction that came with 10 consecutive life sentences.
As a forensic psychologist in Kansas you may be called to render your services in similar cases that require court-ordered psychological assessments and expert witness testimony. You may also choose to work in the realm of civil and family law, helping to resolve child custody battles and civil disputes.
Steps to Becoming a Forensic Psychologist in Kansas
Kansas' Behavioral Sciences Regulatory Board is responsible for issuing psychology licenses in the state, which you will need in order to offer your services as a forensic psychologist. Follow these steps to launch your career as a forensic psychologist in Kansas:
---
Step 1. Earn a Bachelor's Degree in the Field of Psychology
You will ultimately be required to earn a doctoral degree in psychology in order to qualify for licensure in Kansas; however, this entire process begins with foundational studies in a bachelor's degree program.
<!- mfunc search_btn -> <!- /mfunc search_btn ->
As a Kansas resident you have a number of options for pursuing an undergraduate degree in the field of psychology. This includes online opportunities with forensic psychology, as well as local colleges and universities throughout the state.
Bachelor's degree options available online and through schools in Kansas include:
Bachelor's Degree (BA/BS) in Forensic Psychology
Bachelor's Degree (BA/BS) in Psychology with a concentration in Forensics
Bachelor's Degree (BA/BS) in Criminal Psychology
Bachelor's Degree (BA/BS) in Psychology
Your undergraduate program will likely be organized according to the following model:
General undergraduate courses – approximately 60 semester credits
Forensic psychology or psychology elective courses – approximately 40 semester credits
Core forensic psychology or psychology courses – approximately 20 semester credits
The core courses that make up your major will provide your initial foundation of knowledge in the field of psychology. These can cover subjects that include:
Introduction to criminal psychology
Social psychology
Abnormal psychology
Criminal behavior
Psychological disorders
Psychology of personality
Forensic psychology laboratory procedures
As you near completion of your bachelor's degree you should start considering your graduate program options. You may elect to pursue a combined master's/PhD or PsyD program that will allow you to enter with a bachelor's degree and provide all required master's and doctorate level coursework in a single program. You may also go the more conventional route by enrolling in a terminal master's program first, then going on to doctoral studies.
---
Step 2. Earn a Master's Degree in Forensic Psychology
Entrance requirements are one of the first issues you must consider when applying to a graduate school. These are unique to each institution, and can generally include any of the following:
<!- mfunc search_btn -> <!- /mfunc search_btn ->
An undergraduate degree, with a preference for one that includes coursework in psychology
Minimum GPA, usually at least a 3.0
Resume or CV
Personal essay or statement of purpose
Letters of recommendation
GRE, general test or subject test in Psychology
Research or relevant work experience can also be helpful
You will find several options when it comes to choosing a relevant program at the graduate level:
Master's Degree (MA/MS) in Forensic Psychology
Master's Degree (MA/MS) in Psychology with a concentration in Forensics
Master's Degree (MA/MS) in Criminal Justice with a concentration in Psychology
Your master's program is likely to include a total of around 48 semester credits, which include:
Forensic psychology core courses – 24 semester credits
Forensic psychology electives – 24 semester credits
Important core courses that are part of your master's program can include:
Psychology for the criminal justice system
Forensic mediation
Treatment and evaluation of special populations
Evaluation and treatments for deviant behavior
Psychopathology
Dispute resolution
Victimology
As part of your master's program you may also be required to complete a thesis along with an internship in the community and a capstone project.
---
Step 3. Earn Your Doctoral Degree in Forensic Psychology
To be eligible for a psychology license in Kansas you must graduate from a doctoral program that offers a relevant education in the field of psychology. The Behavioral Sciences Regulatory Board recognizes all doctoral programs that are approved by the American Psychological Association (APA).
<!- mfunc search_btn -> <!- /mfunc search_btn ->
If your program is not APA-approved you will need to demonstrate to the board that the doctoral program you are completing is of sufficient quality to merit licensure.
APA-approved doctoral programs in Kansas are located in the cities of:
If you have completed a master's degree in Psychology with a different program you will need to meet your doctoral program's entrance requirements. These are similar to master's program entrance requirements, and may additionally include preferences for things like:
Published work
Internships or practica
Prior relevant work experience
You will find there are several types of doctoral programs in forensic psychology available online and through institutions located in Kansas:
PhD or PsyD in Forensic Psychology
PsyD in Clinical Psychology with a concentration in Forensics
PhD in Criminal Psychology
Once you have completed your master's-level courses, your doctoral degree should take around two years to complete. PhD and PsyD programs in forensic psychology are research-intensive, and in addition to your academic courses you may also be working in a supervised clinical environment, writing your doctoral thesis, or participating in an internship.
As a prospective forensic psychologist, you may want to focus your research and doctoral thesis on one of the following areas. Many forensic psychology programs also offer advanced-level courses in these subjects:
Corrections psychology and correctional counseling
Victim psychology
Police psychology
Clinical psychology
Crisis intervention
Child protection psychology
Psychology for sex offenders
Investigative psychology
---
Step 4. Complete the Required Supervised Experience
Before being eligible for licensure you will need to complete two years of supervised experience. One of these years can be completed prior to earning your doctoral degree, and one of these years must be completed after you have earned your doctoral degree. One year is defined as 1,800 hours.
Your post-doctoral supervised experience must include at least 900 hours of clinical psychological services, and 180 hours of general psychological services.
Examples of locations where you can complete your supervised work experience include:
Wichita Collaborative Psychology Internship Program
Family Service and Guidance Center in Topeka
VA Eastern Kansas Health Care System in Leavenworth
Larned State Hospital
---
Step 5. Apply for Licensure with the Kansas Behavioral Sciences Regulatory Board
Once you have reached this point you can submit a Psychology License Application with the Behavioral Sciences Regulatory Board. The board recently moved to this new address:
Eisenhower State Office Building
700 SW Harrison Street, Suite 420
Topeka, KS 66603-3929
Your application for licensure will also serve as an application for the required test you must pass, the Examination for Professionals Practice in Psychology (EPPP).
Option for a Temporary License
If you have completed all the steps up to this point except a year of post-doctoral supervised experience, you also have the option of receiving a temporary license for a fee. This will allow you to work under the supervision of a licensed psychologist for up to two years while you complete your supervised experience and exam. If you fail the EPPP twice during this time your temporary license will become invalid.
---
Step 6. Pass the Examination for Professional Practice in Psychology (EPPP)
Once the Behavioral Sciences Regulatory Board has determined you are eligible for licensure based on your application, it will notify you how to register for the EPPP. It will take at least eight weeks to be cleared to test by the board once you submit an application.
<!- mfunc search_btn -> <!- /mfunc search_btn ->
You will take the EPPP through the company Professional Examination Services (PES). The EPPP is administered at Prometric testing centers located throughout Kansas and the nation, including in:
Hays – 701 Park Street
Wichita – 2020 North Woodlawn, Suite 620
Topeka – 2800 Wanamaker, Suite 150
Note that when searching for a testing center on the Prometric website, the EPPP is sponsored by the Association of State and Provincial Psychology Boards (ASPPB).
You can begin preparing for the exam by studying the EPPP Candidate Handbook. You will have 2.25 hours to complete the exam's 225 multiple-choice questions. Topics covered on the exam include:
Professional, ethical, and legal issues
Prevention, intervention, treatment, and supervision
Diagnosis and assessment
Cognitive-affective bases of behavior
Biological bases of behavior
Growth and lifespan development
Cultural and social bases of behavior
Statistics and research methods
To pass the EPPP you need a scaled score of at least 500 (70 percent).
---
Step 7. Begin Your New Career as a Forensic Psychologist in Kansas
The fun part comes once you have earned your license. Now you can start applying for forensic psychology jobs with existing firms located in Kansas, or you may even elect to start your own practice.
Some examples of agencies or organizations that could potentially benefit from your services are shown here:
Kansas Bureau of Investigation
Wichita Psychiatric Consultants
Wichita Police Department Investigations Division
Overland Park Police Department Investigations Division
Child Protective Services with the Kansas Department for Children and Families
Johnson County Prosecutor's Office
Death Penalty Defense Unit in Topeka
Professional Resources
You can find additional resources regarding employment through these organizations:
---
Step 8. Keep Your License Up-to-date
As your professional career starts taking off remember that you must maintain your psychology license. This expires on June 30th of every even-numbered year. To be eligible for renewal you must complete at least 50 hours of continuing education. Six of these hours must pertain to the subjects of diagnosis and treatment, and three hours must pertain to ethics.
To count as continuing education, the activities in which you partake must relate to the enhancement of your skills as a psychologist, and would ideally enhance your abilities in forensic psychology. Examples of valid continuing education activities include:
Workshops
Seminars
Presentations
College and university courses
---
Forensic Psychologist Salary Information for Kansas
According to the National Alliance on Mental Illness Kansas, 420,000 adults in Kansas had a mental health condition as of February 2021 —that's more than three times the population of Topeka. Further, about 111,000 adults in the state have a serious mental illness. More than 1.3 million Kansas residents live in a community that does not have enough mental health professionals.
It's a healthcare crisis of epic proportions, and professionals like forensic psychologists are in demand throughout the state.
Job Growth and Salary Expectations for Forensic Psychologists in Kansas
According to the Bureau of Labor Statistics (BLS), the average salary for forensic psychologists in Kansas was $98,390 as of May 2021, which mirrors the national average of $98,010 for these professionals.
Experience plays a large role in the earning power of forensic psychologists in Kansas. In fact, experienced pros in this profession earn about $35,000 more than their early-career colleagues:
Early-career: $87,820
Mid-career: $102,380
Experienced: $122,150
<!- mfunc search_btn -> <!- /mfunc search_btn ->
Salaries for Forensic Psychologists in Kansas Major Metro and Non-Metro Areas
Though the BLS does not provide a breakdown of what forensic psychologists are earning throughout Kansas, it can be assumed that larger metro areas in the state like Wichita, Kansas City, and Topeka are home to higher salaries and more professional opportunities for forensic psychologists.
2021 US Bureau of Labor Statistics salary figures for psychologists, all other. Job growth projections from the US Department of Labor-sponsored resource, Projections Central. Figures are based on state data, not school-specific information. Conditions in your area may vary. Data accessed May 2022.
<!- mfunc feat_school ->
Featured Programs:
Sponsored School(s)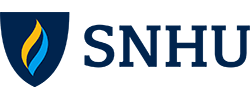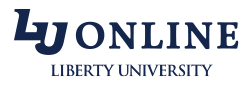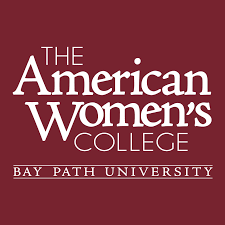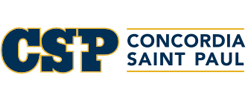 <!- /mfunc feat_school ->