Aspiring to a career in forensic psychology is a noble goal. Among the notable success stories in this field to come out of Kentucky is the independent practice of Edelson and Associates.
<!- mfunc search_btn -> <!- /mfunc search_btn -> <!- mfunc feat_school ->
Featured Programs:
Sponsored School(s)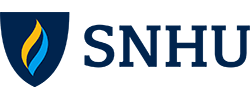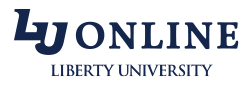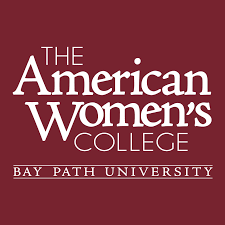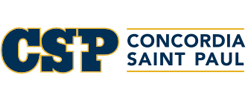 <!- /mfunc feat_school ->
Based out of Louisville and one of Kentucky's largest psychological practices, this firm provides forensic psychology services that include:
Independent medical examinations
Psychological record review
Legal case consultations
Evaluations for brain damage or emotional trauma, such as PTSD
Court advising for disability status
Forensic neuropsychological evaluation
As a professional forensic psychologist, you are not limited to performing these services. You may also want to branch out to work with state agencies like the Office of Attorney General's Department of Criminal Investigations to perform assessments of criminal defendants or offer expert witness testimony on behalf of the state prosecutor. Or you may want to work within the prison system at places like the Louisville Metro Department of Corrections to contribute to the rehabilitation of the inmate population.
Whether you choose to focus your career on services that support the state's criminal justice system, or work in the areas of civil and family law, your career as a forensic psychologist starts by gaining the education and experience necessary to qualify for a psychologist license.
Steps to Becoming a Forensic Psychologist in Kentucky
The Kentucky Board of Examiners of Psychology, known casually as the State Board of Psychology, is responsible for licensing all psychologists in the state. The State Board of Psychology works in cooperation with the Public Protection Cabinet's Office of Occupations and Professions to ensure all psychologists practicing in the state have met the Board's standards in terms of education, experience and examination.
---
Step 1. Earn a Bachelor's Degree in Forensic Psychology
A bachelor's degree related to forensic psychology will help prepare you to eventually go on to doctoral studies in preparation for licensure through the State Board of Psychology.
<!- mfunc search_btn -> <!- /mfunc search_btn ->
As a prospective student in Kentucky you have several choices when it comes to choosing an undergraduate degree program in forensic psychology. Colleges and universities in Kentucky, as well as online programs, offer degrees that will give you foundational skills in this field, including:
Bachelor's Degree (BA/BS) in Forensic Psychology
Bachelor's Degree (BA/BS) in Psychology with a concentration in Forensics
Bachelor's Degree (BA/BS) in Criminal Psychology
Your four-year program will be comprised of approximately 120 semester credits, which can be divided as follows:
60 credits in general university classes
20 credits in forensic psychology electives
40 credits in core forensic psychology classes
You can expect core courses to cover subjects like:
Introduction to forensic psychology
Psychology of personality
Abnormal psychology
Criminal behavior
Psychological disorders
Statistics and research methods
Criminology and corrections
Cognitive psychology
Forensic psychology laboratory
At the end of your graduate studies, you will begin considering your options for graduate programs. Some four-year graduate programs offer a bachelor's-doctoral direct track, allowing you to complete all master's-level coursework before going on to doctoral studies all within a single program. The more conventional route is still to earn a terminal master's degree before going on to apply to a PhD or PsyD program.
---
Step 2. Complete a Master's Degree in Forensic Psychology
When it comes to graduate school, your first order of business is to know the entrance requirements for the particular master's program you choose.
<!- mfunc search_btn -> <!- /mfunc search_btn ->
These can typically include:
A bachelor's degree
Undergraduate coursework in psychology or forensic psychology
Minimum GPA, such as a 3.0
Personal essay of intent
Resume or CV
Letters of recommendation
Testing, such as the GRE
You will also need to decide which type of master's program is right for you, with options including:
Master's Degree (MA/MS) in Forensic Psychology
Master's Degree (MA/MS) in Psychology with a concentration in Forensics
Master's Degree (MA/MS) in Criminal Justice with a concentration in Forensic Psychology
A two-year master's program will generally contain approximately 48 semester credits, which include:
Forensic psychology core courses – 24 credits
Forensic psychology electives – 24 credits
Core master's courses you can take as part of your graduate studies include:
Treatment and evaluation of special populations
Multicultural forensic psychology
Conducting clinical assessments
Advanced forensic psychology
Dispute resolution
Evaluation and treatments within the criminal justice system
Psychopathology
Advanced behavioral neuroscience
As part of your master's program you may also conduct research into a particular field of forensic psychology for a thesis paper. Graduate programs can also connect you with internship opportunities that will allow you to gain valuable clinical experience.
You can use the experience you gain through an internship and a thesis paper when applying for acceptance into a doctoral program.
---
Step 3. Earn a Doctoral Degree in Forensic Psychology
To be eligible for licensure, the State Board of Psychology requires you to earn a doctoral degree in the field of psychology from a regionally accredited institution.
<!- mfunc search_btn -> <!- /mfunc search_btn ->
The entrance requirements for a doctoral program are similar to those for a master's program. You may additionally be asked to provide information about:
Academic transcripts showing completion of a master's degree in the field of psychology
Related work experience
Clinical experience
Academic articles on the subject of forensic psychology that you have published
Doctoral programs that relate to forensic psychology result in degrees such as these:
Doctoral Degree (PhD/PsyD) in Forensic Psychology
Doctoral Degree (PhD/PsyD) in Clinical Psychology with a concentration in Forensics
A two-year doctoral program will include courses that relate to three basic areas:
Forensic psychology core subject matter – approximately 30 semester credits
Clinical and practica experience – approximately 20 semester credits
Doctoral dissertation – approximately 10 semester credits
Your forensic psychology core courses can be aligned with particular areas of specialization, allowing you to develop expertise in areas like:
Adult and juvenile forensic assessments
Correctional psychology
Police psychology
Criminal behavior
Correctional subcultures
Clinical psychology
Child protection psychology
---
Step 4. Complete Your Supervised Professional Experience Requirement
The State Board of Psychology also requires you to complete at least two years of supervised professional experience before you can become licensed. Your experience will need to adhere to these guidelines:
One of these years must be a pre-doctoral internship totaling at least 1,800 hours, including 100 hours of supervisory sessions
Your other year can be pre- or post-doctoral, as well as a combination of the two, and must also total at least 1,800 board-approved hours
Locations where you can earn your supervised professional experience include:
Lexington VA Medical Center
Federal Medical Center, Lexington
Jefferson County Internship Consortium in Louisville
Appalachian Regional Healthcare in Hazard
Western Kentucky Psychological Internship Consortium in Hopkinsville
---
Step 5. Apply for Licensure as a Psychologist with the Kentucky Board of Psychology
Having completed your education and required professional experience, you may now submit an application for licensure with the State Board of Psychology. You will notice three title distinctions on your application:
Licensed Psychological Associate – this allows you to work as a psychologist under the supervision of a licensed psychological practitioner.
Licensed Psychological Practitioner – this allows you to work as a psychologist under supervision, except in specific instances which you must apply for.
Licensed Psychologist – this allows you to work as a full-fledged psychologist, including in the field of forensic psychology. This is the designation you have been preparing for up to this point, and you should mark this box on your application.
Once your application is completed you can send it to:
State Board of Examiners of Psychology
Post Office Box 1360
Frankfurt, KY 40602
This application with the board will also initiate your testing. Once the board has determined your application is complete and that you are eligible to test, it will notify the sponsor of your required Examination for Professionals Practice in Psychology (EPPP).
Temporary Licensure
Once you have completed your education and turned in your application, but before you take the EPPP, you can be eligible for a temporary license that will allow you to work under the supervision of a licensed psychologist. This will expire if you do not pass the EPPP within one year.
---
Step 6. Pass the Examination for Professional Practice in Psychology (EPPP)
The Association of State and Provincial Psychology Boards (ASPPB) sponsors the EPPP. Once the State Board of Psychology clears you to take the EPPP, you can Register with ASPPB to take the exam. You can choose to take this in testing centers located in the cities of:
Lexington – 2573 Richmond Road, Suite 195
Louisville – 7400 New La Grange Road, Suite 110 and 106 East Brandeis, Davidson Hall
Florence – 500 Technology Way
You can prepare for the exam by studying the EPPP Candidate Handbook. You have 255 minutes to complete 225 multiple-choice questions. The topics on which you will be evaluated are:
Cognitive-affective bases of behavior
Biological bases of behavior
Growth and lifespan development
Cultural and social bases of behavior
Statistics and research methods
Professional, ethical, and legal issues
Prevention, intervention, treatment, and supervision
Diagnosis and assessment
---
Step 7. Begin Your Career as a Forensic Psychologist in Kentucky
After years of study and hard work your efforts should culminate in a well-deserved license that will allow you to begin your career as a forensic psychologist in Kentucky. You have the option of starting your own practice and developing your own base of clientele. You may also choose to do consulting work, or join an established organization.
<!- mfunc search_btn -> <!- /mfunc search_btn ->
The following list represents just some of the professional organizations that can benefit from your services as a forensic psychologist. These are provided here for illustrative examples only and do not represent offers of employment:
Owensboro Police Department's Criminal Investigation Division
Child Protection Branch of the Kentucky Cabinet for Health and Family Services
Bowling Green Police Department's Criminal Investigations Division
Clark County Prosecuting Attorney's Office
Hamilton County Public Defender
Kentucky Department of Corrections
Edelson and Associates psychology practice
The following organizations can also be good resources for psychology licensure information and forensic psychology jobs in Kentucky:
---
Step 8. Maintain and Renew Your License
You psychology license expires every three years from the date it was issued or renewed. To renew this you must earn 39 hours of continuing education before your license is set to expire. At least three of these hours must pertain to ethical practices or risk management.
One hour of continuing education is defined as 55 minutes of participation in a board-approved program that goes beyond the basic required education you completed to become a licensed psychologist. While you can petition the board for prior continuing education approval, continuing education that is sponsored by any of the following organizations is automatically approved:
American Psychological Association
American Medical Association
American Psychiatric Association
National Association of Social Workers
Kentucky Mental Health Institute
Kentucky School of Alcohol and Other Drug Studies
Kentucky Department for Behavioral Health, Developmental and Intellectual Disabilities
Graduate-level psychology college courses – 1 semester credit equals 15 hours of continuing education
---
Forensic Psychologist Salary Information for Kentucky
According to the National Alliance on Mental Health Kentucky, as of February 2021, 43.6% of all Kentucky residents reported symptoms of anxiety or depression. Further, 189,000 residents had a serious mental illness during this time. About two in five adults in Kentucky jails and prisons have a history of mental illness. In Kentucky and throughout the nation, it's a desperate call for more healthcare providers like forensic psychologists.
Kentucky's forensic psychologists are well-compensated for their high level of education and vital expertise. As of May 2021, the average salary for forensic psychologists in Kentucky was $97,370, which closely resembles the national average of $98,010 for this profession.
<!- mfunc search_btn ->
<!- /mfunc search_btn ->
Salaries for Forensic Psychologists Working in Kentucky
Kentucky's forensic psychologists with well-established independent practices and strong reputations typically earn well into the six figures. Experience in this profession means the difference of about $34,000 in annual pay:
Early-career: $87,820
Mid-career: $104,420
Experienced: $121,330
Forensic Psychologist Salaries in Kentucky According to Location
Forensic psychologists working in larger metro areas often have access to more professional opportunities and higher salaries. In Kentucky, this holds true, as early-career forensic psychologists in the Louisville metro area earned about $101,340 as of May 2021 – or about $14,000 more than the state average, while those at the top of the pay scale in Louisville earned about $125,060 – or about $4,000 more than the state average.
Area Name
Employment
Annual median wage
Louisville/Jefferson County
50
107490
2021 US Bureau of Labor Statistics salary figures for psychologists, all other. Job growth projections from the US Department of Labor-sponsored resource, Projections Central. Figures are based on state data, not school-specific information. Conditions in your area may vary. Data accessed May 2022.
<!- mfunc feat_school ->
Featured Programs:
Sponsored School(s)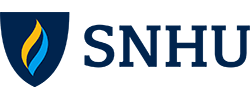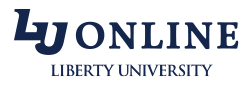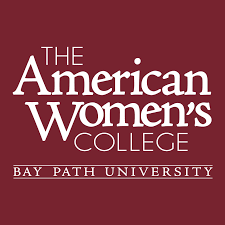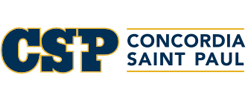 <!- /mfunc feat_school ->