One of Maryland's renowned forensic psychologists—Dr. Kathryn Seifert—has been featured on Anderson Cooper 360 on CNN, the Huffington Post Live, Fox News, and more.
<!- mfunc search_btn -> <!- /mfunc search_btn -> <!- mfunc feat_school ->
Featured Programs:
Sponsored School(s)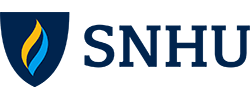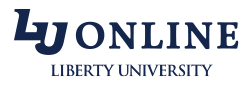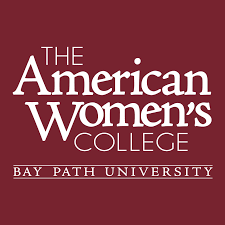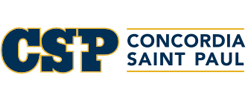 <!- /mfunc feat_school ->
Her 30 years of experience in the field gives her the knowledge to be a leading voice in forensic psychology, specializing in various areas that include:
Individuals at risk for violence
The emotionally disturbed
The behaviorally disordered
Victims
Delinquents
Gang members
Sex offenders
Mass murderers
Her two books, How Children Become Violent: Keeping your Kids out of Gangs, Terrorist Organizations, Cults and Youth Violence; and Failure to Attach: The Why Behind Terrorists and Mass Murderers, have stemmed, in part, from her education, which included:
Bachelor of Arts from the University of Maryland – College Park
Master of Science form Washington College in Psychology
PhD from the University of Maryland – Baltimore in Psychology
Steps to Becoming a Forensic Psychologist in Maryland
If you're ready to embark on your own career in forensic psychology, you must start by becoming licensed as a clinical psychologist through the Maryland Board of Examiners of Psychologists.
For step-by-step guidance on how to become a licensed forensic psychologist in Maryland, follow this guide:
---
Step 1. Earn a Doctoral Degree in Forensic Psychology
Earning a degree in forensic psychology will prepare you to analyze criminal behavior, interpret criminal intent, determine mental stability, provide therapy to criminals and victims, and more.
<!- mfunc search_btn -> <!- /mfunc search_btn ->
To begin your education in forensic psychology, you will enroll in an American Psychological Association (APA)-accredited forensic psychology undergraduate degree program, such as:
Bachelor of Arts (BA) or Bachelor of Science (BS) in Forensic Psychology
BA or BS in Psychology – Forensics
BA or BS in Psychology
Maryland schools that offer degrees in forensic psychology have designed specialized programs to include:
General education courses
Core forensic psychology courses
Forensic psychology elective courses
Free elective courses
Internship credits
Final project credits
For example, your forensic psychology courses may include course titles such as:
Psychology and the Legal System
Theories of Criminal Behavior
Psychopathology
Basics of Psychological Assessment
Ethics in Forensic Psychology
Research and Statistics
Once you've completed your degree, you will be ready to start applying to graduate schools in order to continue studying forensic psychology.
Although you may choose to enroll in a terminal master's degree, many students move straight into a doctoral program in forensic psychology—allowing them to complete their license requirements sooner.
---
Step 2. Earn a Doctoral Degree in Forensic Psychology
To be licensed as a psychologist in Maryland, you will need to earn your doctoral degree from an APA-accredited university. Maryland is home to four APA-accredited doctoral programs in clinical psychology.
<!- mfunc search_btn -> <!- /mfunc search_btn ->
Doctoral degree programs that focus on forensic psychology include, but are not limited to:
PhD or PsyD in Human Services Psychology – Clinical Psychology
PhD or PsyD in Clinical Psychology – Forensics
PhD or PsyD in Forensic Psychology
Many of these programs have high standards for enrollment criteria, such as:
High undergraduate grade point average
High scores on the Graduate Record Examination
Strong letters of recommendation
Previous research experience
Previous work experience
Although a background in psychology is helpful, having a background in another field will not automatically disqualify you for admission.
Once you're enrolled in a graduate program, you will take psychology department core courses, such as:
Quantitative Methods
History and Systems of Psychology
Individual Differences
Biological, Social, and Developmental Bases of Behavior
Then, you will move on to clinical core courses, such as:
Psychopathology
Empirically-Supported Intervention Strategies
Research Methodologies
Ethical and Professional Standards
Then you will be able to take your forensic psychology core courses, which may include courses in varying specialties, such as:
Trauma Therapy
Victimology
Sex Offense Therapy
Child Abuse Therapy
Corrections Therapy
Police Therapy
Applied Forensics
Specific courses may include, but are not limited to:
Consultation and Testimony
Evaluation and Treatment of Offenders
Forensic Psychological Assessment
Issues in Family Law
Correctional Psychology
Children in the Legal System
Finally, in doctoral programs that admit students with just a bachelor's degree, you will complete:
Master's Thesis
Comprehensive Examinations
Pre-Doctoral Internship Hours
Doctoral Dissertation
Once you've defended your doctoral dissertation, you will receive your doctorate and be ready to begin your post-doctoral supervised experience hours.
---
Step 3. Accumulate 3,250 Hours of Supervised Experience
As of September 2010, the Board has made significant changes to the supervised experience requirements.
With these changes, you will be able to accumulate all 3,250 hours (or two years) of supervised experience while still in your doctoral program, as part of your doctoral internship requirement.
You will earn at least 1,750 hours from your internship; however, the remaining 1,500 hours can be earned through any combination of experience, including:
Pre-Internship
Post-Internship
Pre-Doctoral
Post-Doctoral
As an aspiring forensic psychologist, you will want to strive to earn your internship hours in forensic settings, such as:
Corrections facilities
Trauma therapy centers
Child and family therapy centers
Sexual assault therapy
Juvenile delinquent centers
State and local police stations
APA-accredited internship providers in Maryland who may offer positions for supervised hours include, but are not limited to:
Walter Reed National Military Medical Center – Bethesda
University of Maryland – College Park
John L. Gildner Regional Institute for Children and Adolescents – Rockville
John Hopkins University – Baltimore
Towson University Counseling Center – Towson
---
Step 4. Submit Practice Oriented Programs Application Packet
The practice oriented application packet will serve both as your application to take the national and state licensing exams and as your application for a Maryland license.
Before you submit your application, make sure you read the general instructions for the Maryland application for licensure.
Once you've read and understand the general instructions, you will apply by submitting the following documents:
Official Doctoral Transcripts
2×2 Passport-Sized Photograph
Notarized Affidavit
$200 Application Fee
You can send all documents to the Board's address:
Maryland Board of Examiners of Psychologists
4201 Patterson Avenue
Baltimore, Maryland 21215
Once the Board receives and approves your application, you will be approved to take the national and state licensing examinations.
---
Step 5. Pass National Examination and Maryland Jurisprudence Examination
Now that you're approved to take the licensing examinations, you will need to pass both the Examination for Professional Practice in Psychology (EPPP) and the Maryland Jurisprudence Examination.
<!- mfunc search_btn -> <!- /mfunc search_btn ->
When you pass both exams successfully, the Maryland Board will officially issue you your psychologist license.
Examination for Professional Practice in Psychology (EPPP)
To prepare for the EPPP, make sure to read the appropriate Candidate Handbook, which outlines information on registration, taking the exam, receiving results, and retaking the exam if necessary.
Once you're approved and you've read the handbook, you can register for the exam directly with the Association of State and Provincial Psychology Boards by:
Once you're registered, you will receive instructions on scheduling an exam date and time with Pearson VUE.
Pearson VUE test centers are located in Maryland cities, including:
Columbia
Baltimore
Bethesda
To pass this exam, you should receive a 73%, or 500, on the exam. You will send a score transfer report of your results directly to the Maryland Board.
Maryland Jurisprudence Examination
Finally, once you've passed the EPPP, you'll be ready to take the Maryland Jurisprudence Examination.
This exam is generally offered by the Board once a month. To take it, you will submit a $250 jurisprudence exam fee to the Board and schedule a date and time.
This exam will cover Maryland Psychology Board's Laws and Regulations, and to pass, you will achieve a minimum of 75%.
Once you pass this exam, you will be issued your Maryland psychologist license.
---
Step 6. Begin Your Career as a Forensic Psychologist in Maryland
Forensic psychologists may work in law enforcement, homeland security, correctional systems, social services (both for victims and offenders), and more.
For instance, forensic psychologists generally enter jobs such as:
Criminal Profiler
Competency Expert
Forensic Consultant
Psychological Evaluator
Psychological Counselor
Speaker & Guest Lecturer
Expert Witness
Forensic Clinician
Forensic Psychiatric Director
Maryland organizations that may hire forensic psychologists include, but are not limited to:
Forensic Psychiatric Associates Medical Corporation
Eastern Shore Psychological Services
Maryland Penitentiary
Jessup Correctional Institution
Montgomery County Correctional
Maryland State Police
Annapolis Police Department
Baltimore Police Department
District Court of Maryland
Finally, many forensic psychologists decide to open their own private practice, where they can proved forensic consulting services to any of these organizations.
---
Step 7. Complete Continuing Education to Renew Your Maryland License
Finally, to stay licensed, you will renew your license by submitting a renewal application and a $386 renewal fee by March 31st of odd-numbered years.
Your renewal application will include questions on your continuing education. In this, you must indicate that you have earned all 40 credit hours of continuing education, which must include:
Three credits in laws, ethics, and risk management
Three credits in cultural diversity
You can earn continuing education credits through taking approved courses, such as APA-accredited courses, or through home study.
APA-approved sponsors of continuing education in Maryland include, but are not limited to:
Alvord, Baker, & Associates, LLC – Rockville
American College Health Association (ACHA) – Hanover
American Society for Reproductive Medicine Mental Health Professional Group – Rockville
Anxiety and Depression Association of America – Silver Spring
Baltimore Washington Center for Psychotherapy and Psychoanalysis, Inc. – Laurel
Maryland Psychological Association – Columbia
---
Forensic Psychologist Salary Information for Maryland
According to the Prison Policy Initiative, at least 83,000 different people are booked into local jails in Maryland every year. As of 2018, there were 18,000 people in Maryland's state prisons, 11,000 in local jails, and another 5,800 Maryland residents in federal prisons.
Forensic psychologists are helping to make a difference in Maryland's legal and law enforcement systems by exploring the nature and cause of violence, both among residents and between law enforcement and resident minorities.
<!- mfunc search_btn -> <!- /mfunc search_btn ->
Maryland's forensic psychologists are well compensated for the vital research they conduct in these matters, providing valuable information that could one day help shape policy.
In Maryland, their extensive education and specialized expertise allowed them to earn an average salary of $111,350 as of May 2021, according to the Bureau of Labor Statistics (BLS) – that's about $13,000 more than the national average for this profession. Maryland ranked fourth in the nation for its pay of forensic psychologists during this time, behind only Alaska, Oregon, and California.
Salaries for Forensic Psychologists in Maryland
According to the BLS, the number of forensic psychologist jobs in Maryland is projected to grow by 8.6% in the decade leading up to 2028.
And in this field, experience plays a large part in how much you can make. In fact, Maryland's experienced forensic psychologists earned about $72,000 more annually than their early-career colleagues as of May 2021:
Early-career: $87,190
Mid-career: $114,050
Experienced: $159,700
Salaries for Forensic Psychologists in Maryland's Major Metro Areas
Where you work as a forensic psychologist plays a big part in your earning potential. For example, forensic psychologists in the major metro area of Baltimore earn much more than the state at all experience levels, with early-career forensic psychologists here earning about $6,000 more annually than the state average as of May 2021.
Area Name
Employment
Annual median wage
Baltimore-Columbia-Towson
210
117500
Hagerstown-Martinsburg
NA
50100
2021 US Bureau of Labor Statistics salary figures for psychologists, all other. Job growth projections from the US Department of Labor-sponsored resource, Projections Central. Figures are based on state data, not school-specific information. Conditions in your area may vary. Data accessed May 2022.
<!- mfunc feat_school ->
Featured Programs:
Sponsored School(s)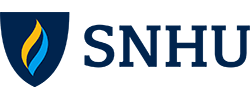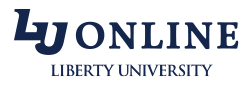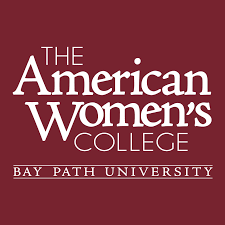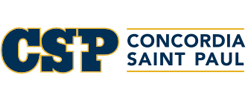 <!- /mfunc feat_school ->