Forensic psychologists are integral to the U.S. justice system, as they provide scientific insight on issues ranging from a defendant's competency to stand trial to the level of risk of violence an individual poses.
<!- mfunc search_btn -> <!- /mfunc search_btn -> <!- mfunc feat_school ->
Featured Programs:
Sponsored School(s)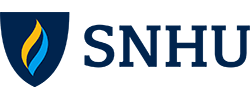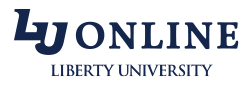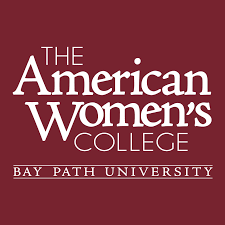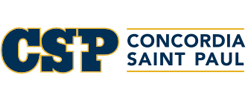 <!- /mfunc feat_school ->
Forensic psychologists bring their expertise to organizations that include:
Police departments
Correctional facilities
Law firms
State and Federal Court
Clinical psychology practices
One well-known forensic psychologist in Montana is Dr. Patrick Davis, who has been licensed to practice psychology in the state since 1991. Davis earned both his bachelor's and master's degrees in experimental psychology at the University of Montana before enrolling at the California School of Professional Psychology to earn his Ph.D. in Professional Psychology with a specialization in Clinical Psychology. Just some of the highlights of Dr. Davis' career as a forensic psychologist include:
Conducting over 200 forensic psychological examinations in areas including civil commitment, testamentary capacity, sentencing mitigation, and more.
Serving as an expert witness in criminal cases
Serving as a member of the Montana Psychological Association
Conducting seminars for other practicing psychologists
If you're ready to make your contribution to Montana's criminal and civil court system, follow the steps shown in this guide.
Steps to Becoming a Forensic Psychologist in Montana
To become a licensed forensic psychologist in Montana, you must meet the guidelines set by the Montana Board of Psychologists. To do so, you will need to undergo the following process:
---
Step 1. Earn a Bachelor's Degree in Psychology or Forensic Psychology
The first step on your path to a career in forensic psychology is to obtain a bachelor's degree related to the field. While many master's and doctoral programs in forensic psychology accept applicants with general psychology degrees, there are a number of degrees related specifically to forensic psychology.
<!- mfunc search_btn -> <!- /mfunc search_btn ->
Just some of these degrees include:
Bachelor of Science (BS) in Criminal Justice — Forensic Psychology
Bachelor of Science (BS) in Investigative Forensics
Bachelor of Science (BS) in Forensic Psychology
Bachelor of Arts (BA) in Forensic Psychology
Bachelor of Arts (BA) in Applied Psychology — Forensic Psychology
Bachelor of Arts (BA) in Forensic Studies
In the first few semesters of your bachelor's degree program, you will take fundamental psychology courses in psychology, criminal activity, and law. As you advance further into the program, courses will delve into more specific areas of forensic psychology such as:
Cultural psychology
Psychological inquiry
Sexuality
Sociological impacts on criminality
Psychological disorders
Specific course titles your forensic psychology bachelor's program may offer include, but are not limited to:
Psychology of Sex Crimes
Abnormal Behavior
Criminal Psychology
Drugs and Society
Sociology of Violence and Crime
Victimology
Introduction to Counseling
Social Psychology
Forensic Law
---
Step 2. Earn a Master's Degree and a Doctoral Degree Related to Forensic Psychology
Once you have earned your bachelor's degree, you will need to begin the path towards a doctoral degree in clinical psychology, which is required for licensure in the state of Montana. Your options for pursuing a doctoral degree include:
Enrolling in a master's degree program, then applying to a separate doctoral degree program
Enrolling in a college or university that offers master's- and doctoral-level programs as part of the same curriculum, allowing you to earn both degrees at one location.
<!- mfunc search_btn -> <!- /mfunc search_btn ->
Master's Degrees in Forensic Psychology
Master's programs dedicated to forensic psychology will give you advanced preparation for doctoral-level programs. Just some of the master's degrees you may pursue through schools in Montana include:
Master of Arts (MA) in Forensic Mental Health Counseling
Master of Arts (MA) in Forensic Psychology
Master of Arts in Psychology – Forensics (MA)
Master of Science (MS) in Forensic Psychology
Master of Science (MS) in Criminal and Investigative Psychology
Master of Legal Studies (MLS)
Specific courses within these programs may include:
Lifespan Development and the Cultural Context
Forensic Mediation and Dispute Resolution
Intersection of Law and Psychology
Psychology in the Courtroom
Evaluation and Treatment of the Juvenile Defender
Criminal Evaluations
Substance Abuse
Theories of Personality
Doctoral Degrees in Forensic Psychology
The admission standards for doctoral-level psychology programs are very strict. Just some of your credentials that will be considered during the admission process include:
Your undergraduate and graduate GPA
Your past research experience
Your letters of recommendation
Your writing, including prior thesis work or past publications
Your educational background in math, psychology, and sciences
Your application essay and your general career goals
Your GRE and GPA scores
Courses within doctoral forensic psychology programs will provide you with the advanced knowledge and skills to be successful as a professional forensic psychologist. Among the course titles you may find in these programs:
Children and Adolescents in the Legal System
Criminal Behavior
Psychology and the Legal System
Theories of Criminal Behavior
Forensic Assessment in Civil Court
Treatment of Forensic Populations
Evaluation and Treatment of Offenders
Personality, Theory and Research
Advanced Psychopathology
Assessment in Forensic Psychology Settings
Psychology in the Courts
Psychological Profiling
Neuropsychological Assessment
You may pursue degrees related to clinical forensic psychology that include:
D./Ph.D. or Ph.D. with a concentration in Forensic Psychology
D. in Forensic Psychology
Law and Psychology J.D./Ph.D. program
D. in Forensic Psychology
D. in Clinical Psychology with a concentration in Forensic Psychology
D. with a concentration in Forensic Psychology
---
Step 3. Complete your Residency Training and Post-Doctoral Supervised Employment
In addition to your coursework, the Montana Board of Psychologists requires that you complete two years of supervised experience related to clinical psychology. These two years must meet the following requirements outlined by the Board:
One year must be residency training provided by the college or university where you are pursuing your doctoral degree
One year must be completed after you have obtained your doctoral degree.
Your post-doctoral work must include no more than six months of supervised research or teaching.
The American Psychological Association (APA) currently approves Montana State University Counseling and Psychological Services in Bozeman as an internship facility.
---
Step 4. Pass your EPPP and Oral Examinations
The Montana Board of Psychologists requires that you pass the Examination for the Professional Practice of Psychology (EPPP) to obtain licensure as a forensic psychologist. To begin the process for taking the exam, you must fill out the detailed application on the Montana Board of Psychologists website. The Montana Board of Psychologists will review your application and notify you if you have been approved to take the exam. Once you have been approved, you may take practice exams offered by the EPPP website.
The EPPP is a written exam that consists of 225 questions. A passing score is 500, and grading is scaled based on the difficulty of the questions.
<!- mfunc search_btn -> <!- /mfunc search_btn ->
In addition to passing the EPPP exam, you must pass an oral examination administered by the Montana Board of Psychologists. Before you take the exam, you must submit three written work samples that are approved by the board. You may be questioned on these work samples during your oral examination. Your work samples must:
Have been written within two years of the application
Include two psychological evaluations
Not include newspaper articles or articles from similar publications
Your oral examination will consist of questions on topics including, but not limited to:
Ethics
Psychotherapy
Psychopathology and diagnosis
Assessment
Montana mental health law
You will be considered fully licensed as a psychologist in Montana once you have passed both of these examinations.
---
Step 5. Begin your Career as a Forensic Psychologist in Montana
With your Montana psychology license in hand, you may pursue forensic psychology jobs that include:
Substance abuse counselor
Consulting forensic examiner
Research specialist
Correctional psychologist
Police psychologist
Forensic psychologist
Assessment psychologist
Victimologist
Forensic clinician
Examples of Montana organizations who may employ forensic psychologists include, but are not limited to:
Browning, Kaleczyc, Berry & Hoven, P.C
Garlington, Lohn & Robinson, PLLP
Montana State Prison
The Great Falls Police Department
Billings Police Department
---
Step 6. Maintain your License
To maintain your license as a psychologist in Montana, you must complete 40 hours of continuing education (CE) every two years. Examples of continuing education include, but are not limited to:
Taking courses approved by the APA
Attending seminars at APA-sponsored conventions and conferences
Publishing a review paper in a refereed psychological journal
The detailed requirements of continuing education are outlined on the Montana Secretary of State website.
Additionally, you must reapply for licensure every year and submit a $600 fee. You may find the 2014 application for license renewal on the Montana Board of Psychologists website.

---
Forensic Psychologist Salary Information for Montana
Forensic psychologists earn high salaries for their combined expertise related to psychological and legal issues. This field is growing, with the number of forensic psychologist jobs in Montana expected to rise by 20% in the ten years leading up to 2028, according to the Bureau of Labor Statistics (BLS).
<!- mfunc search_btn -> <!- /mfunc search_btn ->
Jobs in forensic psychology should continue to grow at a fast clip due to a settlement agreement that was reached in May 2022 between Disability Rights Montana and the Montana Department of Corrections. This agreement will restrict the use of solitary confinement and provide for improved care for inmates with severe mental illness.
Montana's forensic psychologists serve as expert witnesses in cases ranging from child custody during divorce to murder trials, while many also work with mentally ill inmates.
Salaries by Location of Forensic Psychologists in Montana
As of May 2021, the Bureau of Labor Statistics (BLS) reported that forensic psychologists earned an average salary of $98,010.
Early-career forensic psychologists earned about $73,910 as of May 2021. Mid-career professionals earned about $102,900, while those with extensive experience earned about $133,200 during this time.
While the BLS does not provide specific information regarding what forensic psychologists are earning in different regions of Montana, it is likely that professionals working in the larger metro areas like Butte, Billings, Missoula, and Great Falls enjoy more opportunities and higher salaries than their colleagues in more sparsely populated regions of the state.
2021 US Bureau of Labor Statistics salary figures for psychologists, all other. Job growth projections from the US Department of Labor-sponsored resource, Projections Central. Figures are based on state data, not school-specific information. Conditions in your area may vary. Data accessed May 2022.
<!- mfunc feat_school ->
Featured Programs:
Sponsored School(s)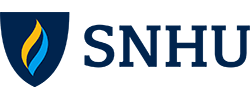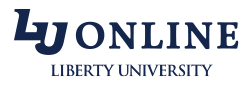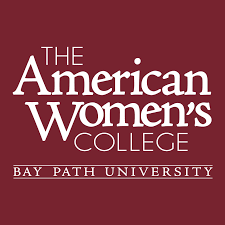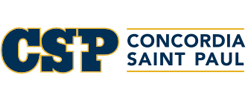 <!- /mfunc feat_school ->