Forensic psychology blends advanced knowledge of the civil and criminal judicial process with scientific insight into what motivates human behavior. Forensic psychologists bring their expertise to courtrooms, correctional facilities, law offices, law enforcement agencies and more, providing services that include psychological evaluations, violence risk assessments, determination of punishment assessments, child custody evaluations, expert witness testimony and much more.
<!- mfunc search_btn -> <!- /mfunc search_btn -> <!- mfunc feat_school ->
Featured Programs:
Sponsored School(s)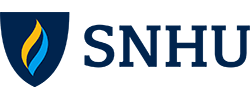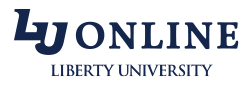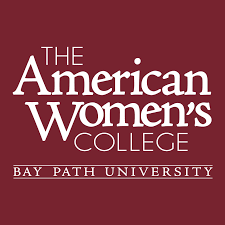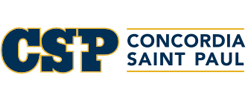 <!- /mfunc feat_school ->
In Nevada, Dr. John Paglini is a well-known forensic psychologist who has been providing forensic psychological assessments for over 18 years. Paglini's career began with a bachelor's degree in psychology from the Catholic University of America in 1983 and a doctorate degree in clinical psychology from the Illinois School of Professional Psychology in 1990. Paglini's experience as a forensic psychologist includes 40 death penalty cases as well as cases that involved:
Sexual offender and violence risk assessments
Death Penalty Mitigation evaluations
Criminal responsibility evaluations
Civil Psychological evaluations for plaintiff and defense
Steps to Becoming a Forensic Psychologist in Nevada
To become a forensic psychologist in Nevada, you must first qualify for a license through the Nevada Board of Psychological Examiners. Follow the steps in this guide to learn how:
---
Step 1. Earn your Bachelor's Degree in Psychology or Forensic Psychology
The Nevada Board of Psychological Examiners requires that all practicing psychologists earn a bachelor's degree in a social science-related field or another field approved by the board. While you may elect to pursue a general psychology degree, you will still have the option to pursue a bachelor's degree specific to forensic psychology.
<!- mfunc search_btn -> <!- /mfunc search_btn ->
Some of these degrees include:
Bachelor of Science (BS) in Criminal Justice — Forensic Psychology
Bachelor of Science (BS) in Investigative Forensics
Bachelor of Science (BS) in Forensic Psychology
Bachelor of Arts (BA) in Forensic Psychology
Bachelor of Arts (BA) in Applied Psychology — Forensic Psychology
Bachelor of Arts (BA) in Forensic Studies
Your coursework in a bachelor's degree program will help you develop a foundation of knowledge in different components of psychology including, but not limited to:
Cultural psychology
Sexuality
Psychological inquiry
Sociological impacts on criminality
Psychological disorders
Courses you may take that are dedicated to forensic psychology include, but are not limited to:
Victimology
Abnormal Behavior
Introduction to Counseling
Learning and Motivation
Sociology of Violence and Crime
Drugs and Society
Social Psychology
Principles of Individual and Community Advocacy
Forensic Law
Psychology of Sex Crimes
Criminal Psychology
---
Step 2. Earn your Master's and Doctoral Degree in Forensic Psychology
With your bachelor's degree in hand, you may either apply to a traditional terminal master's degree program in forensic psychology, or a doctoral program that also includes master's-level courses and that results in both a master's and doctoral degree in a single program.
<!- mfunc search_btn -> <!- /mfunc search_btn ->
Master's Degree
You will have several master's degree options to choose from through schools in Nevada:
Master of Arts (MA) in Forensic Mental Health Counseling
Master of Arts (MA) in Forensic Psychology
Master of Arts in Psychology – Forensics (MA)
Master of Science (MS) in Forensic Psychology
Master of Science (MS) in Criminal and Investigative Psychology
Master of Legal Studies (MLS)
Examples of courses you may find within master's degree programs include:
Lifespan Development and the Cultural Context
Forensic Mediation and Dispute Resolution
Intersection of Law and Psychology
Criminal Evaluations
Research Design
Substance Abuse
Theories of Personality
Forensic Report Writing
Evaluation and Treatment of the Juvenile Defender
Psychology in the Courtroom
Doctoral Degree
Completion of a master's degree program may increase your chances of being accepted into a forensic psychology doctoral program. Schools offering these programs often set very selective admission standards. Upon applying, you will be assessed on criteria that is likely to include:
Your past research experience
Your educational background in math, psychology, and sciences
Your application essay and your general career goals
Your letters of recommendation
Your undergraduate and graduate GPA
Your writing, including prior thesis work or past publications
Your GRE and GPA scores
Doctoral programs and dual degree combined doctoral/J.D. programs available to you through schools in Nevada include:
D./Ph.D. or Ph.D. with a concentration in Forensic Psychology
D. in Forensic Psychology
Law and Psychology J.D./Ph.D. program
D. in Forensic Psychology
D. in Clinical Psychology with a concentration in Forensic Psychology
D. with a concentration in Forensic Psychology
Your doctoral program will consist of advanced coursework that targets specific areas of forensic psychology. Taught by practicing Ph.Ds and Phys.Ds, these courses will provide you with knowledge that is directly applicable to your future practice as a forensic psychologist. Among the course titles you may find within your program:
Advanced Psychopathology
Assessment in Forensic Psychology Settings
Personality, Theory and Research
Psychology in the Courts
Psychological Profiling
Forensic Assessment in Civil Court
Theories of Criminal Behavior
Criminal Behavior
Trauma and Family Violence
Evaluation and Treatment of Offenders
Psychology and the Legal System
Treatment of Forensic Populations
Children and Adolescents in the Legal System
Neuropsychological Assessment
In addition to your coursework, you must complete a board-approved pre-doctoral internship that is no less than 1,750 hours. The American Psychological Association currently approves internships at the VA Sierra Nevada Healthcare System's Mental Health Service Department. Additionally, the Nevada Psychological Association Training Consortium (NPACT), a non-profit subsidiary of the Nevada Psychological Association, offers pre-doctoral internship opportunities in clinical psychology for full-time students.
You may find an application form for internship registration on the Board of Psychological Examiners website.
---
Step 3. Complete your Post-Doctoral Employment Hours
The Nevada Board of Psychological Examiners requires all applicants for licensure in psychology to complete an additional year of supervised following graduation from doctoral programs. To apply for your post-doctoral employment, you must complete and submit the form on the Board of Psychological Examiners website.
Like your internship, your post-doctoral employment must consist of 1,750 total hours. While you complete your supervised employment, you must submit a series of logs detailing your work to the Board. Additionally, your supervisor will meet with you at least once per week to review your progress.
Complete details regarding the requirements of your post-doctoral employment may be found on the State of Nevada website.
---
Step 4. Pass the EPPP and State Examinations
Once you have completed your post-doctoral employment, you must apply for licensure as a psychologist with the Board of Psychological Examiners to be approved to take the national Examination for Professional Practice in Psychology (EPPP). The exam consists of 225 questions and generally takes several hours to complete. A passing score of 500 is scaled based on the difficulty of these questions.
<!- mfunc search_btn -> <!- /mfunc search_btn ->
Once you have been approved, the Board will send you information on how to take the exam. You can prepare for the exam by taking practice exams offered by the EPPP website.
In addition, you must pass a 50-question multiple choice exam administered by the Board. You will have 90 minutes to complete the examination, which takes place every year in February, June, and October at locations in Las Vegas and Reno. You will receive an invitation to take the exam two to three months preceding the exam date. The Board encourages candidates seeking more information on the state exam to contact them at nbop@govmail.state.nv.us.
---
Step 5. Enroll in the PLUS Program as the Final Step to Earn your License
Nevada is one of several states participating in the The Psychology Licensure Universal System® (PLUS), run by the Association of State and Provincial Psychology Boards (ASPBB). To finalize your license as a psychologist in Nevada, you must enroll in this program.
The PLUS system allows you to bank your credentials in a central location, streamlining the process of applying for jobs, additional licenses, and more.
To sign up for the PLUS program, contact the Nevada Board of Psychological Examiners.
---
Step 6. Begin your Career as a Forensic Psychologist in Nevada
Once you have received licensure as a psychologist, you may begin pursuing a career in forensic psychology. Your credentials bank in the PLUS program will allow you to easily forward your qualifications to correctional facilities, law firms, police departments, and more. Just some of the jobs you may choose to pursue as a forensic psychologist in Nevada include:
Research specialist
Victimologist
Case manager
Police psychologist
Correctional psychologist
Consulting forensic examiner
Substance abuse counselor
Service coordinator
Assessment psychologist
Forensic psychologist
Forensic clinician
Examples of law enforcement agencies and correctional facilities in Nevada that may employ forensic psychologists on a full time or contract basis include, but are not limited to:
Las Vegas Police Department
Reno Police Department
High Desert State Prison
Lovelock Correctional Center
Florence McClure Women's Correctional Center
---
Step 7. Maintain your License
The Nevada Board of Psychological Examiners requires all licensed psychologists to renew their license every two years. On your application, you must list your area of competence in forensic psychology. Full details on reporting your area of competence may be found on the State of Nevada website.
To maintain your license, you must complete 30 hours of approved Continuing Education (CE) every two years. Six of these hours must be related to ethics. Before starting your CE, you must submit an application to the Board.

---
Forensic Psychologist Salary Information for Nevada
The prevalence of mental illness among inmates is of grave concern both nationally and in Nevada.
A 2019 report by the Vera Institute of Justice found that more than 12 percent of Nevada prison inmates are in "segregation," some with serious mental illnesses. Vera partnered with the U.S. Department of Justice's Bureau of Justice Assistance in 2017 to help the agency better understand – and ultimately reduce – its use of segregation.
<!- mfunc search_btn -> <!- /mfunc search_btn ->
As a result of this study, the Nevada Department of Corrections implemented a program reducing the length of disciplinary segregation; created Behavior Modification units to help inmates transition from segregation to less restrictive environments; and stopped transferring inmates with serious mental illness to Ely State Prison – a remote, maximum-security facility. About 50 people with serious mental illness were sent to another facility to receive better mental health treatment.
These types of positive changes in Nevada's correctional facilities also mean more opportunities for the expertise of forensic psychologists. It comes as no surprise, therefore, that the Bureau of Labor Statistics (BLS) reports that in the ten years leading up to 2028, jobs among Nevada's forensic psychologists is projected to increase by 15.4% – that's much higher than the national projected growth rate of 11% for this profession during this time.
Salaries for Forensic Psychologists in Nevada
According to the BLS, forensic psychologists in Nevada earned an average salary of $95,540 as of May 2021. Early-career professionals here earned about $78,620 during this time. Mid-career forensic psychologists earned about $99,740, while those with the most experience earned more than $128,770.
2021 US Bureau of Labor Statistics salary figures for psychologists, all other. Job growth projections from the US Department of Labor-sponsored resource, Projections Central. Figures are based on state data, not school-specific information. Conditions in your area may vary. Data accessed May 2022.
<!- mfunc feat_school ->
Featured Programs:
Sponsored School(s)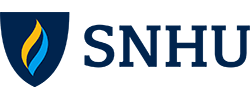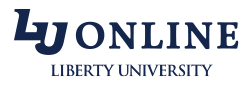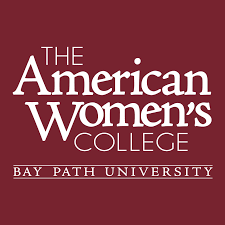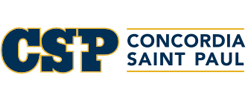 <!- /mfunc feat_school ->