Forensic psychologists bring their combined expertise of the judicial process and human behavior to courtrooms, correctional facilities, private practices, law offices and more. Just some of the ways forensic psychologists impact our criminal justice system:
Offering expertise in determining fair punishment for criminals on trial
Determining if criminals are competent to stand trial
Analyzing criminal trends to offer solutions on preventing future crimes
Aiding in the rehabilitation of inmates
<!- mfunc search_btn -> <!- /mfunc search_btn -> <!- mfunc feat_school ->
Featured Programs:
Sponsored School(s)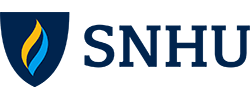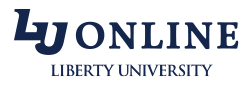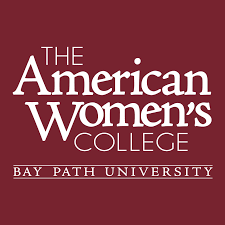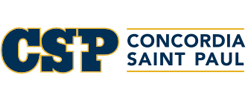 <!- /mfunc feat_school ->
Perhaps the most prominent forensic psychologist in New Hampshire is Eric Mart, Ph.D. Mart, who has been practicing since 1987, is the author of several well-known books on forensic psychology such as Getting Started in Forensic Psychology Practice: How to Create a Forensic Specialty in Your Mental Health Practice and Issue Focused Forensic Child Custody Assessment (Practitioner's Resource Series). He specializes in various areas of forensic psychology such as:
Personal injury
Criminal and civil competencies
Parent evaluations and child custody
Steps to Becoming a Forensic Psychologist in New Hampshire
If you aspire to become a forensic psychologist in New Hampshire, you will need to meet licensing requirements set by the New Hampshire Board of Psychologists. To do so, you must complete the following steps:
---
Step 1. Earn your Bachelor's Degree in Psychology or Forensic Psychology
The first step on your path to a career in forensic psychology is to develop foundational knowledge in the field through a bachelor's degree program.
<!- mfunc search_btn -> <!- /mfunc search_btn ->
While it is possible to be admitted into a master's- or doctoral-level program with a general psychology degree, you may pursue a bachelor's degree related directly to forensic psychology such as:
Bachelor of Science (BS) in Criminal Justice — Forensic Psychology
Bachelor of Science (BS) in Investigative Forensics
Bachelor of Science (BS) in Forensic Psychology
Bachelor of Arts (BA) in Forensic Psychology
Bachelor of Arts (BA) in Applied Psychology — Forensic Psychology
Bachelor of Arts (BA) in Forensic Studies
Your bachelor's degree program will allow you to learn the basics of psychology in various areas of the field, including, but not limited to:
Psychological disorders
Psychological inquiry
Sociological impacts on criminality
Sexuality
Cultural psychology
As you progress further into your program, you will have the option to take courses specifically related to forensic psychology such as:
Victimology
Learning and Motivation
Social Psychology
Drugs and Society
Abnormal Behavior
Psychology of Sex Crimes
Criminal Psychology
Sociology of Violence and Crime
Introduction to Counseling
Forensic Law
---
Step 2. Earn your Master's and Doctoral Degree in Forensic Psychology
The New Hampshire Board of Psychologists requires all licensed psychologists to obtain a Ph.D. or Phys.D. before practicing in the state. To obtain one of these degrees, you may either:
Complete a master's degree program related to forensic psychology, then apply to a separate doctoral-level program.
Enroll in a program that offers both master's and doctoral-level courses, conferring both degrees in a single program.
<!- mfunc search_btn -> <!- /mfunc search_btn ->
Master's Program
You may pursue one of the following master's degree options related to forensic psychology online or through schools with campus locations in New Hampshire:
Master of Arts (MA) in Forensic Mental Health Counseling
Master of Arts (MA) in Forensic Psychology
Master of Arts in Psychology – Forensics (MA)
Master of Science (MS) in Forensic Psychology
Master of Science (MS) in Criminal and Investigative Psychology
Master of Legal Studies (MLS)
Courses within doctoral-level programs will provide you with directly applicable knowledge to advanced areas of forensic psychology. You may take courses within these programs such as:
Forensic Report Writing
Lifespan Development and the Cultural Context
Forensic Mediation and Dispute Resolution
Intersection of Law and Psychology
Criminal Evaluations
Substance Abuse
Theories of Personality
Evaluation and Treatment of the Juvenile Defender
Psychology in the Courtroom
Doctoral Programs
With a master's degree in forensic psychology, you will have added credibility as you apply to doctoral programs, which are very selective during the application process. Just some of the criteria schools are likely to assess when you apply include:
Your past research experience
Your educational background in math, psychology, and sciences
Your application essay and your general career goals
Your letters of recommendation
Your undergraduate and graduate GPA
Your writing, including prior thesis work or past publications
Your GRE and GPA scores
Examples of courses you may find in your program include, but are not limited to:
Theories of Criminal Behavior
Child Protection Psychology
Personality, Theory and Research
Assessment in Forensic Psychology Settings
Psychology in the Courts
Sex Offender Psychology
Criminal Behavior
Advanced Psychopathology
Evaluation and Treatment of Offenders
Psychology and the Legal System
Forensic Assessment in Civil Court
Neuropsychological Assessment
Children and Adolescents in the Legal System
Psychological Profiling
Treatment of Forensic Populations
Completion of your coursework and internship will allow you to obtain a Phd, PsyD or dual doctorate/JD:
D./Ph.D. or Ph.D. with a concentration in Forensic Psychology
D. in Forensic Psychology
D. with a concentration in Forensic Psychology
D. in Clinical Psychology with a concentration in Forensic Psychology
D. in Forensic Psychology
Law and Psychology J.D./Ph.D. program
---
Step 3. Verify your Supervised Practice Supervisor with the State
A recent amendment to New Hampshire State Law will require you to find a supervisor willing to meet new requirements set forth by the State before you begin your two years of supervised practice, which are detailed in Step 4. Under this new law, your supervisor must either:
Obtain a clinical supervision certificate approved by NASW, AMHCA, AAPC, or AAMFT.
Complete a graduate level course in clinical supervision.
Complete 12 Continuing Education Units (CEU's) in a clinical setting.
You can find complete information on this new amendment on the New Hampshire Board of Mental Practice website.
---
Step 4. Complete your Supervised Practice
While you are enrolled in your doctoral program, you must complete an internship that totals a minimum of 1,500 hours over the course of no more than two years. Your internship must also include a minimum of 375 hours of direct patient contact. Full details on your internship requirement can be found on the State of New Hampshire website.
The American Psychological Association (APA) approves the following internships in New Hampshire:
Geisel School of Medicine at Dartmouth's Department of Psychiatry
University of New Hampshire's Counseling Center
Riverbend Community Mental Health Inc.
After your first 1,500 hours of supervised practice, you must complete a minimum of 1,500 additional hours of supervised employment. During your second year, you will provide direct health service related to psychology. Your employment must consist of a minimum of 50 hours of face-to-face clinical supervision, including one hour per week.
In New Hampshire, you do not have to complete your degree before undergoing your supervised practice.
---
Step 5. Pass your EPPP and State Exams to Finalize Your License
New Hampshire uses both the Examination for Professional Practice in Psychology (EPPP) and an exam given by the Board of Psychologists to determine competency for psychologists wishing to practice in the state.
<!- mfunc search_btn -> <!- /mfunc search_btn ->
The EPPP is a 225-question exam that requires a passing score of 500. Not all tests are graded on the same scale, as some tests are more difficult than others.
To take the EPPP exam, contact the New Hampshire Board of Psychologists. Once you are approved to take the exam, you may study by taking practice exams offered by the EPPP website.
After passing your EPPP exam, you must complete an extensive form to apply for a psychology license. Along with your application, you must submit a $300 fee as well as other documentation as detailed on the form.
The Board gives the state exam once per year. The exam may be written, oral, or a combination of both. More information on the exam can be found on the Board website.
---
Step 6. Begin your Career as a Forensic Psychologist
With your license in hand, you may begin your career in the vast field of forensic psychology. Just some of the jobs you may pursue include:
Assessment psychologist
Case manager
Substance abuse counselor
Consulting forensic examiner
Research specialist
Police psychologist
Forensic psychologist
Service coordinator
Forensic clinician
Correctional psychologist
Victimologist
As a forensic psychologist, you can establish an independent practice of your own, offering your services to law offices, correctional facilities and law enforcement agencies on a contract basis.
Examples of organizations in New Hampshire that may employ forensic psychologists on a contract basis or salaried employee include, but are not limited to:
New Hampshire State Prison for Men
New Hampshire State Prison for Women
Northern New Hampshire Correctional Facility
Manchester Police Department
Nashua Police Department
New Hampshire Circuit Court Family Division
---
Step 7. Maintain your License
To maintain your license as a psychologist in New Hampshire, you must complete 40 approved Continuing Education Units (CEUs) every two years. CEU requirements in New Hampshire are very detailed. You may find a complete list of requirements in the New Hampshire Code of Administrative Rules.

---
Forensic Psychologist Salary Information for New Hampshire
Forensic psychologists in New Hampshire are part of an elite profession, earning high salaries for their psychological and legal expertise. As of May 2021, forensic psychologists earned an average salary of $98,010.
<!- mfunc search_btn -> <!- /mfunc search_btn ->
Opportunities for forensic psychologists can be found in places like the New Hampshire Department of Corrections' (NHDOC) Medical & Forensic Services Division. Here, inmates are evaluated for potential mental illness. The NHDOC is also home to the Healthy Pathways program which, in addition to providing a full range of outpatient services, also provides services for inmates with severe mental illness. Forensic psychologists also serve men in the Special Housing Unit at the prison in Concord and in the Northern New Hampshire Corrections Facility, and women within the New Hampshire State Prison for Women.
New Hampshire is also home to one of New England's most prominent forensic psychologists. Dr. Eric Mart is licensed to practice in New Hampshire and is a member of the state's Multidisciplinary team for the Assessment of Sexually Violent Predators. Dr. Mart is an international expert in the area of Munchausen's syndrome by proxy and has written extensively on the subject.
Salaries for New Hampshire's Forensic Psychologists
According to the BLS, nationally, early-career forensic psychologists earned about $73,910 as of May 2021. Mid-career professionals earned about $102,900, while those with extensive experience earned about $133,200 during this time.
Forensic psychologist salaries have a tendency to differ according to geographic location of employment. While the BLS doesn't break down differences in salaries for New Hampshire's forensic psychologists by location, it is likely that those working in larger metro areas like Pittsburg and Lincoln enjoy higher salaries and more professional opportunities than their colleagues in smaller towns throughout the state.
2021 US Bureau of Labor Statistics salary figures for psychologists, all other. Job growth projections from the US Department of Labor-sponsored resource, Projections Central. Figures are based on state data, not school-specific information. Conditions in your area may vary. Data accessed May 2022.
<!- mfunc feat_school ->
Featured Programs:
Sponsored School(s)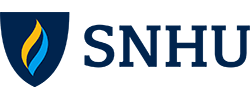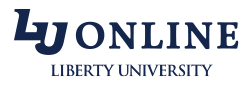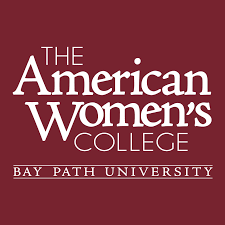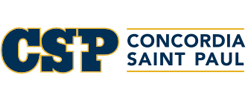 <!- /mfunc feat_school ->