New Jersey is home to prominent forensic psychologists known for handling high profile cases and making significant contributions to the field. New Jersey's own, Dr. Jonathan Mack, who owns a practice in Hamilton, received his bachelor's degree in psychology from Amherst College, his master's degree in clinical psychology from the American International College, and his doctoral degree from the Virginia Consortium for Professional Psychology Program.
<!- mfunc search_btn -> <!- /mfunc search_btn -> <!- mfunc feat_school ->
Featured Programs:
Sponsored School(s)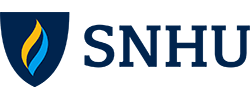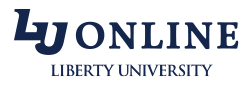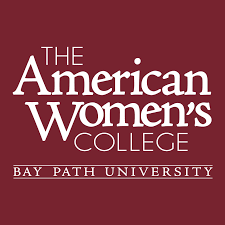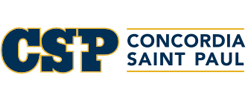 <!- /mfunc feat_school ->
Dr. Mack's practice provides forensic psychological evaluations of children and adults alike using neuropsychological testing, which rely less on the evaluator's judgment and more on tests that evaluate neurological brain responses.
If you're ready to develop a similar level of expertise in human behavior and law so as to offer forensic psychological services to New Jersey's law offices and civil and criminal courts, you'll start by gaining the education and experience needed to qualify for a psychologist license.
Steps to Become a Forensic Psychologist in New Jersey
Becoming a forensic psychologist in New Jersey starts by earning a psychologist license through the New Jersey Board of Psychological Examiners. For detailed information on how to become licensed, follow these steps:
---
Step 1. Earn a Bachelor's Degree in Psychology or Forensic Psychology
Enrolling in a bachelor's degree program related to forensic psychology will provide you with foundational knowledge in the field.
<!- mfunc search_btn -> <!- /mfunc search_btn ->
Examples of forensic psychology bachelor's programs available online and through schools with campus locations in New Jersey include:
Bachelor of Science (BS) in Criminal Justice — Forensic Psychology
Bachelor of Science (BS) in Forensic Psychology
Bachelor of Science (BS) in Investigative Forensics
Bachelor of Arts (BA) in Forensic Psychology
Bachelor of Arts (BA) in Forensic Studies
Bachelor of Arts (BA) in Applied Psychology — Forensic Psychology
Within these programs, you will take fundamental psychology coursework in such areas as:
Cultural psychology
Psychological disorders
Sexuality
Sociological impacts on criminality
Psychological inquiry
While master's and doctoral programs will admit students with general psychology degrees, earning an undergraduate degree specific to forensic psychology will better prepare you for a career in the judicial and correctional systems through courses such as these:
Forensic Law
Introduction to Counseling
Abnormal Behavior
Criminal Psychology
Victimology
Drugs and Society
Social Psychology
Sociology of Violence and Crime
Psychology of Sex Crimes
---
Step 2. Earn a Master's Degree in Forensic Psychology
After receiving your bachelor's degree, your graduate degree options include programs that combine master's and doctoral-level coursework in a single program, as well as traditional terminal master's degree programs that require you to enroll in a separate doctoral program after completing your master's.
<!- mfunc search_btn -> <!- /mfunc search_btn ->
Just some of the conventional terminal master's degrees related to forensic psychology available online and through schools in New Jersey include:
Master of Arts (MA) in Forensic Mental Health Counseling
Master of Arts (MA) in Forensic Psychology
Master of Arts in Psychology – Forensics (MA)
Master of Science (MS) in Forensic Psychology
Master of Science (MS) in Criminal and Investigative Psychology
Master of Legal Studies (MLS)
Coursework within master's degree programs will continue to help you build a foundation of knowledge in forensic psychology while preparing you for career-specific coursework found in doctoral programs. Examples of courses you may take at the master's level include, but are not limited to:
Lifespan Development and the Cultural Context
Forensic Mediation and Dispute Resolution
Intersection of Law and Psychology
Criminal Evaluations
Substance Abuse
Theories of Personality
Evaluation and Treatment of the Juvenile Defender
Psychology in the Courtroom
---
Step 3. Complete Doctoral-Level Coursework to Meet State Requirements
You have the option of pursuing a PhD, PsyD or dual degree program that confers both a JD and a PhD or PsyD:
D./Ph.D. or Ph.D. with a concentration in Forensic Psychology
D. in Forensic Psychology
D. in Forensic Psychology
D. with a concentration in Forensic Psychology
D. in Clinical Psychology with a concentration in Forensic Psychology
Law and Psychology J.D./Ph.D.
<!- mfunc search_btn -> <!- /mfunc search_btn ->
The New Jersey Board of Psychological Examiners has set forth very specific doctoral degree requirements for aspiring psychologists in the state. Forty of your credit hours must be within the field of psychology, 36 of which must be in the following areas:
Six credits in Personality Theory and Human Development Theory
Six credits in Psychological Measurement and Psychological Assessment
Six credits in Learning Theory and/or Physiological Psychology
Six credits in Research and Statistical Design
Six credits in Psychological therapy/counseling or Industrial/Organizational Psychology
Six credits in Psychopathology
Also required is an additional 20 credit hours specific to the field of psychology, but that don't necessarily need to be obtained as part of your doctoral program. These credit hours may be earned at the pre-doctoral or post-doctoral graduate level and must be obtained as part of a program at a regionally accredited institution.
The advanced knowledge you develop in both psychological principles and criminal justice will come as a result of the coursework in your doctoral programs. Just some of the courses taught at this level include:
Assessment in Forensic Psychology Settings
Psychology in the Courts
Psychological Profiling
Evaluation and Treatment of Offenders
Theories of Criminal Behavior
Forensic Assessment in Civil Court
Psychology and the Legal System
Treatment of Forensic Populations
Personality, Theory and Research
Children and Adolescents in the Legal System
Criminal Behavior
Advanced Psychopathology
---
Step 4. Complete Supervised Employment
In addition to your coursework, the New Jersey Board of Psychological Examiners requires that you undergo 3,500 hours of supervised practice before receiving licensure as a psychologist.
The American Psychological Association (APA) approves the following psychology internships in New Jersey:
Trenton Psychiatric Hospital, Department of Psychology
Greystone Park Psychiatric Hospital Psychology Department
Rutgers University Behavioral Health Care/Robert Wood Johnson Medical School
Veterans Affairs New Jersey Health Care System
Ancora Psychiatric Hospital, Department of Psychological Services
Princeton House Behavioral Health
Rutgers Biomedical and Health Sciences/ University Behavioral Healthcare
Rutgers University Behavioral HealthCare
Trinitas Regional Medical Center, Department of Behavioral Health and Psychiatry
Of your 3,500 hours, 1,750 must be completed after completing your doctoral program. Within those 1,750 hours, you must complete 1,000 client contact hours and 550 hours performing office-related work such as consultations and report writing. You must also be under supervision from a Board-approved supervisor for 200 of those hours, 100 of which must be individual supervision.
---
Step 5. Pass the EPPP and Jurisprudence Examination
The 225-question Examination for Professional Practice in Psychology (EPPP) is the standard written exam used to determine your eligibility for licensure in New Jersey. You are required to pass the exam with a score of 500 or above.
<!- mfunc search_btn -> <!- /mfunc search_btn ->
The difficultly of the exam differs based on a random selection of questions. Your score will be scaled based on the difficulty of the questions.
To sign up for the exam, contact the Board.
Once you have been passed the EPPP, you will receive notification and then have 90 days to take the jurisprudence exam. This exam tests your knowledge of state laws governing the practice of psychology in New Jersey. More information on the New Jersey jurisprudence exam can be found here.
---
Step 6. Begin your Career as a Forensic Psychologist in New Jersey
Your career as a forensic psychologist may involve working in a specialty practice, establishing your own practice and offering services on a contract basis, or finding full time employment within a judicial district or the state's correctional system.
Common jobs for licensed psychologists with specialized training and experience in forensics includes:
Forensic clinician
Victimologist
Case manager
Research specialist
Police psychologist
Correctional psychologist
Service coordinator
Assessment psychologist
Substance abuse counselor
Consulting forensic examiner
Forensic psychologist
Forensic psychologists work in various criminal justice settings. New Jersey-based organizations that may employ forensic psychologists include:
East Jersey State Prison
New Jersey State Prison
Southern State Correctional Facility
New Jersey Juvenile Justice Commission
New Jersey State Commission of Investigation
New Jersey State Police
Many psychologists in New Jersey elect to join the New Jersey Psychological Association, which houses the Forensic Interest Group. You can apply to join the association here.
---
Step 7. Renew your Psychologist License Every Two Years
New Jersey does not have Continuing Education (CE) requirements for psychologists. However, you will have to renew your license with the Board every two years. Once you have been licensed, the Board will contact you roughly three months prior to the date your license expires with instructions on how to renew it.

---
Forensic Psychologist Salary Information for New Jersey
New Jersey is a particularly lucrative state in which to work as a forensic psychologist. According to the Bureau of Labor Statistics (BLS), forensic psychologists here earned an average salary of $95,090 as of May 2021 – that's about $6,000 more annually than the national average of $89,010.
<!- mfunc search_btn -> <!- /mfunc search_btn ->
A large number of New Jersey's forensic psychologists work in Trenton's Ann Klein Forensic Center, which houses inmates deemed not guilty by reason of insanity. This 200-bed psychiatric hospital also serves people who have been declared incompetent to stand trial and those who require special security measures.
The Center is a Joint Commission accredited health care facility and one of four psychiatric hospitals governed by the State of New Jersey, Division of Mental Health and Addiction Services.
New Jersey Forensic Psychologist Salaries
BLS stats shows that experience plays a large role in the earning power of New Jersey's forensic psychologists. In fact, experienced forensic psychologists in the Garden State earned about $50,000 more than their early-career colleagues as of May 2021:
Early-career: $76,890
Mid-career: $98,680
Experienced: $127,750
Job Growth Rates for Forensic Psychologists in New Jersey
The number of forensic psychologists in New Jersey is expected to increase by 14.3% in the decade leading up to 2028 – that's much higher than the national projected growth rate of 11% for this profession during this period. During this ten-year period, the state will see about 20 annual job openings for forensic psychologists due to a blend of new job growth, retirements, and natural job turnover.
Forensic Psychologist Salaries in New Jersey's Major Cities
As of May 2021, the BLS revealed that forensic psychologists in the massive New York-Newark-Jersey City metro area earned salaries that far exceeded the state average. For example, mid-career forensic psychologists here earned about $113,570 during this time – about $15,000 higher than the state average.
Area Name
Employment
Annual median wage
New York-Newark-Jersey City
530
113570
2021 US Bureau of Labor Statistics salary figures for psychologists, all other. Job growth projections from the US Department of Labor-sponsored resource, Projections Central. Figures are based on state data, not school-specific information. Conditions in your area may vary. Data accessed May 2022.
<!- mfunc feat_school ->
Featured Programs:
Sponsored School(s)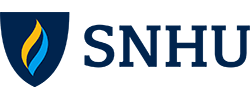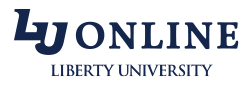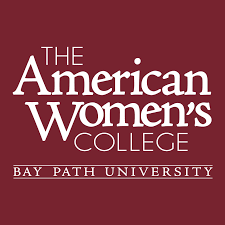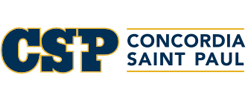 <!- /mfunc feat_school ->