Forensic psychologists are active in all areas of the criminal justice system, as well as civil and family law. They are often found working for independent firms that serve law offices, court systems and correctional facilities, providing psychological assessments, determining sanity and competence to stand trial, resolving parental custody disputes and serving as trial consultants.
<!- mfunc search_btn -> <!- /mfunc search_btn -> <!- mfunc feat_school ->
Featured Programs:
Sponsored School(s)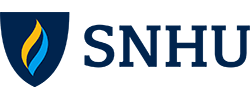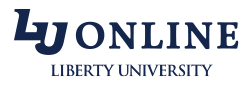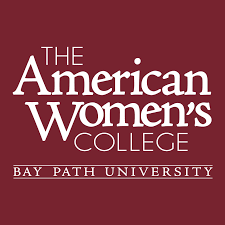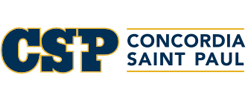 <!- /mfunc feat_school ->
Just some of the ways forensic psychologists contribute to the civil and criminal judicial process include:
They determine whether criminals are psychologically competent to stand trial
They help to rehabilitate inmates, potentially preventing future crimes
They analyze criminal trends and make expert suggestions on preventing future crimes
Steps to Becoming a Forensic Psychologist in New Mexico
Your path to a career in forensic psychology will require you to meet licensing requirements maintained by the New Mexico Board of Psychologist Examiners. Review these steps to learn how to become a forensic psychologist in New Mexico:
---
Step 1. Earn a Bachelor's Degree in Forensic Psychology
Forensic psychology is an advanced field that requires extensive knowledge of various psychological principles. As such, your path to becoming a forensic psychologist starts with developing a foundation of knowledge through a bachelor's degree program in psychology.
<!- mfunc search_btn -> <!- /mfunc search_btn ->
While master's and doctoral forensic psychology programs accept applicants with a general psychology degree, there are a growing number of bachelor's degree programs related to forensic psychology. Among the degrees available online and through schools with campus locations in New Mexico are:
Bachelor of Science (BS) in Criminal Justice — Forensic Psychology
Bachelor of Science (BS) in Investigative Forensics
Bachelor of Science (BS) in Forensic Psychology
Bachelor of Arts (BA) in Applied Psychology — Forensic Psychology
Bachelor of Arts (BA) in Forensic Psychology
Bachelor of Arts (BA) in Forensic Studies
Within these programs, you will gain your foundational knowledge of psychology through courses in areas such as human sexuality, cultural psychology, psychological disorders, and more. As you advance into your program, your coursework will delve more specifically into forensic psychology.
Among the course titles you may find in your program:
Forensic Law
Criminal Psychology
Sociology of Violence and Crime
Victimology
Introduction to Counseling
Drugs and Society
Social Psychology
Abnormal Behavior
Psychology of Sex Crimes
---
Step 2. Earn a Master's and Doctoral Degree in Forensic Psychology
Obtaining a bachelor's degree will open the door to advanced study of forensic psychology.
<!- mfunc search_btn -> <!- /mfunc search_btn ->
You may take one of two paths to earn your doctorate degree in the field:
1) Enroll in a terminal master's degree program related to forensic psychology before going on to enroll in a separate doctoral program.
2) Enroll directly in a program that offers both master's- and doctoral-level coursework and that results in both a master's and doctorate degree through a single continuous program.
Master's degree programs related to forensic psychology delve further into the relationship between U.S. law and the human psyche. Courses you may find within these programs could include:
Lifespan Development and the Cultural Context
Forensic Mediation and Dispute Resolution
Intersection of Law and Psychology
Criminal Evaluations
Substance Abuse
Theories of Personality
Evaluation and Treatment of the Juvenile Defender
Psychology in the Courtroom
Master's degrees related to forensic psychology available online and though schools with campus locations in New Mexico include:
Master of Arts (MA) in Forensic Mental Health Counseling
Master of Arts (MA) in Forensic Psychology
Master of Arts in Psychology – Forensics (MA)
Master of Legal Studies (MLS)
Master of Science (MS) in Forensic Psychology
Master of Science (MS) in Criminal and Investigative Psychology
Obtaining a master's degree can potentially be what separates you from other candidates applying to doctoral programs, which have very strict admission standards. Your past research experience, your prior thesis work, and your educational background are just some of the criteria these programs use to assess qualified applicants.
Once you have been admitted to a doctoral program, you will begin taking courses that will prepare you for the challenges of a career in forensic psychology. Taught by practicing psychologists, these courses may include:
Evaluation and Treatment of Offenders
Children and Adolescents in the Legal System
Psychology in the Courts
Psychology and the Legal System
Advanced Psychopathology
Personality, Theory and Research
Psychological Profiling
Assessment in Forensic Psychology Settings
Forensic Assessment in Civil Court
Treatment of Forensic Populations
Theories of Criminal Behavior
Criminal Behavior
Neuropsychological Assessment
Doctoral degrees related to forensic psychology include, but are not limited to:
D./Ph.D. or Ph.D. with a concentration in Forensic Psychology
D. in Forensic Psychology
Law and Psychology J.D./Ph.D.
D. in Forensic Psychology
D. in Clinical Psychology with a concentration in Forensic Psychology
---
Step 3. Complete 3,000 Hours of Supervised Training
New Mexico's Board of Psychological Examiners requires that all psychologists complete 3,000 total hours of supervised training before receiving a license to practice. Of these 3,000 hours, 1,500 may be completed before finishing your doctoral program while the other 1,500 must be completed after you have received your doctoral degree.
The American Psychological Association (APA) approves the following predoctoral internships in New Mexico, although the Board allows candidates to earn up 750 hours in an internship not approved by the APA. These Board-approved programs include:
University of New Mexico Health Sciences Center, Division of Child and Adolescent Psychiatry
Southwest Consortium Doctoral Psychology Internship
VA Healthcare System
For post-doctoral training, the APA approves the Clinical Psychology Postdoctoral Program at the New Mexico VA Health Care System in Albuquerque.
Detailed information on the legal requirements of your supervised training can be found on the Board website.
---
Step 4. Pass the Examination for Professional Practice in Psychology (EPPP)
The Examination for Professional Practice in Psychology (EPPP), developed by the Association of State and Provincial Psychology Boards (ASPPB), is one of two tests you will need to pass in order to receive licensure to practice psychology in New Mexico. The EPPP consists of 225 questions and covers topics including, but not limited to:
Ethical, legal and professional issues
Research methods and statistics
Biological bases of behavior
Social and multicultural bases of behavior
Cognitive-affective bases of behavior
Growth and lifespan development
Assessment and diagnosis
Each exam is unique, and questions vary in difficulty. A passing score of 500 will be scaled based on the difficulty of your particular test.
For instructions on how to take the exam, contact the Board.
---
Step 5. Complete the Jurisprudence Exam to Submit Along with Your Application for Licensure
The second test you must pass for licensure as a psychologist in New Mexico is the Examination of Ethics and New Mexico Jurisprudence. This multiple-choice, open-book exam on the rules and regulations of psychology practice in New Mexico can be found on the Board of Psychological Examiners website. You must score at least 75% or higher on the exam to pass and receive licensure.
<!- mfunc search_btn -> <!- /mfunc search_btn ->
Once you have completed your exam, you must send it in the board along with your Application for licensure. You must additionally submit fees of $75 for the jurisprudence exam and $300 for the license application. The Board's physical address is as follows:
State Board of Psychologist Examiners
Toney Anaya Building
2550 Cerrillos Road, Second Floor
Santa Fe, New Mexico
Mailing address:
PO BOX 25101
Santa Fe, NM 87504
---
Step 6. Begin your Career as a Forensic Psychologist in New Mexico
Once granted your state-issued license, you can begin your career in the vast world of forensic psychology. Jobs within the field include, but are not limited to:
Consulting forensic examiner
Victimologist
Forensic clinician
Research specialist
Assessment psychologist
Service coordinator
Police psychologist
Case manager
Forensic psychologist
Substance abuse counselor
Correctional psychologist
New Mexico prisons, courts, and police departments are just some of the settings where forensic psychologists may be employed full time or offer services on a contract basis.
Specific organizations in the state that may require your services as a forensic psychologists include, but are not limited to:
Penitentiary of New Mexico
Western New Mexico Correctional Facility
New Mexico State Police
Roswell Correctional Center
New Mexico Department of Public Safety
Albuquerque Police Department
---
Step 7. Maintain your License Through Continuing Education
Once you have received your license, you must renew it with the state Board every two years. You must complete 40 hours of Continuing Professional Education (CPE) during this biennial period. If you are a conditional prescribing or unrestricted prescribing psychologist, you must complete 60 hours of CPE.
During your first two years of licensure, you must also complete eight hours of cultural awareness work, which must be approved by the Board.
The Board offers the option to renew your license online.
Complete information on CPE requirements in New Mexico can be found on the Board website.

---
Forensic Psychologist Salary Information for New Mexico
Forensic psychologists in New Mexico earn high salaries for contributing their psychological and legal expertise to help both individuals and society. A major employer of forensic psychologists in New Mexico is the state's Behavior Health Institute in Las Vegas.
This institute's forensic section houses defendants that have been found not competent to stand trial and deemed highly dangerous. While many patients are eventually released, eight patients are likely to spend the rest of their lives there. This includes John Hyde who was institutionalized after his five murders in 2005.
<!- mfunc search_btn -> <!- /mfunc search_btn ->
Albuquerque's reaction to this tragic set of crimes had national implications. Hyde's refusal to keep taking his medication and subsequent homicidal behavior led the city to become the first in the country to adopt Kendra's law. This statute allows the police to force mentally ill patients to take their meds if they pose a danger to the community or themselves.
In 2019, the New Mexico Legislature passed the Corrections Restricted Housing Act, which bans correctional facilities from keeping juveniles, pregnant women and people with mental illness in solitary confinement. This law also requires the Department of Corrections to report how many patients are being held in solitary confinement at any given time, the reason for their confinement, and their length of stay.
Salaries for New Mexico's Forensic Psychologists
According to the Bureau of Labor Statistics (BLS), forensic psychologists in New Mexico earned an average salary of $87,820 as of May 2021. Early-career forensic psychologists in the state earned about $46,430. Mid-career pros earned about $101,980, while experienced forensic psychologists earned about $120,540 during this time.
Forensic Psychologist Salaries Throughout New Mexico
Although BLS stats don't break down what New Mexico's forensic psychologists are earning throughout the state, it is likely that those working in larger metro areas like Albuquerque, Las Cruces, and Santa Fe enjoy more professional opportunities and stronger salaries than those working in smaller, less-populated regions of the state.
2021 US Bureau of Labor Statistics salary figures for psychologists, all other. Job growth projections from the US Department of Labor-sponsored resource, Projections Central. Figures are based on state data, not school-specific information. Conditions in your area may vary. Data accessed May 2022.
<!- mfunc feat_school ->
Featured Programs:
Sponsored School(s)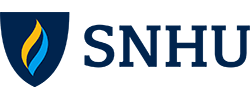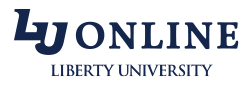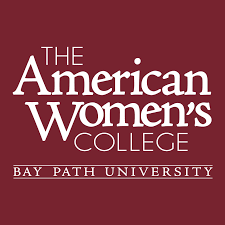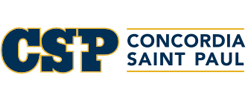 <!- /mfunc feat_school ->