On May 1, 2010, an SUV laden with explosive devices was driven into Times Square. Although the detonation—and the subsequent bomb—failed, criminal investigators began putting together the pieces of the puzzle to find the person responsible for this failed bombing attempt at one of the busiest and most conspicuous areas of New York City.
<!- mfunc search_btn -> <!- /mfunc search_btn -> <!- mfunc feat_school ->
Featured Programs:
Sponsored School(s)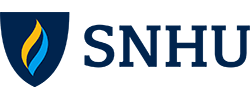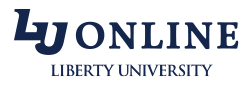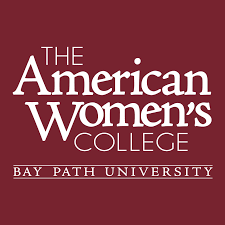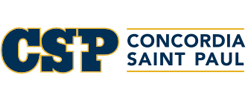 <!- /mfunc feat_school ->
It wasn't long before police detectives called in forensic psychologists to determine the assailant's methods, mind-set, and possible motives. Just two days later, Pakistani-born naturalized American citizen Faisal Shahzad was arrested as he attempted to board an Emirates flight to Dubai.
This high-profile case is just one of many that involved New York's forensic psychologists working alongside detectives and crime analysts to help solve crimes by narrowing down the pool of possible suspects.
How to Become a Forensic Psychologist in New York
To become a forensic psychologist in New York, you must achieve state licensure through the State Education Department, Office of the Professions (NYSED). To earn a state license to practice as a clinical psychologist in New York, you must complete the following steps:
---
Step 1. Complete a Bachelor's Degree in Forensic Psychology
For most students, the easiest path to state licensure as a clinical psychologist in New York begins with the completion of a bachelor's degree in general psychology. A number of schools also offer bachelor's degrees in forensic psychology.
<!- mfunc search_btn -> <!- /mfunc search_btn ->
Undergraduate degrees in psychology may be structured as Bachelor of Arts (BA) or Bachelor of Science (BS) programs, both of which offer an excellent foundation in clinical psychology.
Core courses in a bachelor's degree in psychology or forensic psychology often include:
Cognitive psychology
Developmental psychology
Abnormal psychology
Research methods in psychology
Psychology and the law
Principles and methods of statistics
Fieldwork in forensic psychology or a supervised research experience in psychology is an excellent way to round out a comprehensive bachelor's program.
---
Step 2. Complete a Master's and Doctoral Degree in Clinical Psychology/Forensic Psychology
Upon successfully completing a bachelor's degree in psychology or forensic psychology, you must focus your education on completing a doctoral degree.
<!- mfunc search_btn -> <!- /mfunc search_btn ->
You may first complete a master's degree in clinical psychology or forensic psychology; however, many of today's doctoral programs encompass the necessary master's degree coursework, thus eliminating the need to complete a master's degree before beginning your doctoral studies.
There are currently 18 doctoral programs accredited by the American Psychological Association in New York. You may also view the list of NYSED-approved doctoral programs here.
These highly competitive programs often require candidates to possess outstanding undergraduate credentials, such as a high GPA and GRE scores and a well-rounded resume. Many institutions also require candidates to submit personal essays and sit for an interview to achieve admission into the doctoral program.
The NYSED requires that the doctoral program consists of at least three years of full-time study, including seminars, tutorials, and other graduate-level coursework. The program must also include:
Coursework in scientific and professional ethics and standards of practice, and issues of cultural and ethnic diversity;
At least three semester hours or five graduate quarter hours in each of the following content areas:

Biological basis of behavior
Cognitive-affective basis of behavior
Social basis of behavior
Individual difference
Psychometrics
History and systems of psychology
Research design, methodology, and statistics
Psy.D. Programs
Psychology doctoral degrees are available as both Ph.D. and Psy.D. programs; however, because Ph.D. programs are generally designed for those who wish to pursue research and scientific inquiry, Psy.D. programs are often better suited to clinical practice.
Your Psy.D. program may be designed as a:
D. in Clinical Psychology
D. in Clinical Psychology with a concentration in Forensic Psychology
Most programs include about 120 credits and require the completion of an empirical dissertation project. Clinical experience is often attained through community field placement.
Many doctoral degrees in forensic psychology available through schools in New York also allow you to choose an area of concentration, which may include:
Divorce mediation
Child maltreatment
Juvenile/family court
Sexual violence assessment and treatment
Joint JD/PhD Programs
Because of the relationship between forensic psychology and the judicial process, you may also choose to pursue a joint law and psychology (JD/PhD) program. These programs can take up to 7 years to complete, and graduates are eligible to sit for the bar upon graduation.
---
Step 3. Complete a Supervised Practicum, Field Experience, Internship, or Applied Research Project
Upon completing your doctoral program in forensic psychology, you must complete a practicum, field experience, internship, or applied research project that is two years in length, with one year defined as 1,750 clock hours.
The NYSED recognizes a university-approved experience (provided it is not part of your dissertation or thesis requirement) as meeting the requirement for one year, provided it integrates psychological knowledge and application. In other words, one year of approved experience may occur while in your doctoral program.
Some of the APA-approved internship institutions in New York include:
AHRC New York City/Family and Clinical Services – New York City
Bronx VA Medical Center/Psychology Program – Bronx
Green Chimneys Children's Services/Clinical Services – Brewster
Long Island Jewish Medical Center/Psychological Services – Glen Oaks
Mount Sinai Hospital/Adolescent Health Center – New York City
---
Step 4. Apply for a Clinical Psychologist License in New York
Once you have completed all requirements for licensure, you must submit an application for licensure, which includes submitting the following documents to the NYSED:
Licensure fee of $294
An application for licensure (Form 1)
Form 2 (must be submitted by your university)
Form 4 (verifies your 1,750 hours of experience to be eligible for examination; must be submitted by your supervisor and approved by the Department)
---
Step 5. Pass the Examination for Professional Practice in Psychology (EPPP)
After you have applied for licensure, you must take and pass the Examination for Professional Practice in Psychology (EPPP) with a score of at least 75. You cannot take the examination until you have submitted your application documents.
<!- mfunc search_btn -> <!- /mfunc search_btn ->
After the NYSED has determined your eligibility, they will send you a notice of eligibility to the Professional Examination Service (PES), the company that administers the EPPP. You can learn more about the EPPP here.
---
Step 6. Begin a Forensic Psychology Career in New York
Your New York license as a clinical psychologist and a doctoral degree in forensic psychology will prepare you to work throughout New York in any number or locations, such as:
Prisons
Rehabilitation centers
Mental health centers
Court systems (criminal, civil and family courts)
Federal and local law enforcement agencies
Government agencies
Private practice
Universities and colleges
Just a few of the forensic psychologist practices throughout New York include:
Resources for New York Forensic Psychologists
---
Forensic Psychologist Salary Information for New York
According to the Bureau of Labor Statistics (BLS), the number of forensic psychologist jobs in New York will grow by 11.8% in the decade leading up to 2028. During this ten-year period, the state will see about 70 annual job openings for forensic psychologists due to a blend of new job growth, retirements, and natural job turnover.
<!- mfunc search_btn -> <!- /mfunc search_btn ->
Many of New York's forensic psychologists work with the state's Department of Corrections. The DOC implemented mental health standards in 1985 – the first jurisdiction in the nation to do so. These standards guaranteed appropriate mental health staffing and resources to inmates within its jails.
Today, minimum mental health standards for the DOC include:
Mental health screening for all incoming inmates within 24 hours of their arrival
Training of correctional and medical staff to recognize mental and emotional disorders
Special housing areas for inmates with mental or emotional disorders in need of close supervision
24-hour access to mental health services personnel for emergency psychiatric care
Inmate observation aide program that utilizes select inmates to help monitor those inmates identified as potentially suicidal
Salaries for New York's Forensic Psychologists
As of May 2021, the BLS reported that New York forensic psychologists earned an average salary of $104,140 – that's about $15,000 more annually than the national average for this profession.
BLS stats also reveal that experience plays a major role in the earning power of New York's forensic psychologists. In fact, experienced pros in this field earned about $60,000 more annually than their early-career counterparts as of May 2021:
Early-career: $79,620
Mid-career: $110,550
Experienced: $138,400
Forensic Psychologist Salaries in New York's Metropolitan and Rural Areas
The massive NYC metro area ranked third in the nation for its employment of forensic psychologists as of May 2021, according to the BLS. Salaries for forensic psychologists here surpassed salaries for forensic psychologists in the Albany metro area during this time.
Area Name
Employment
Annual median wage
Albany-Schenectady-Troy
40
103900
New York-Newark-Jersey City
530
113570
2021 US Bureau of Labor Statistics salary figures for psychologists, all other. Job growth projections from the US Department of Labor-sponsored resource, Projections Central. Figures are based on state data, not school-specific information. Conditions in your area may vary. Data accessed May 2022.
<!- mfunc feat_school ->
Featured Programs:
Sponsored School(s)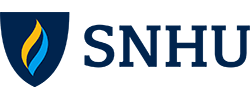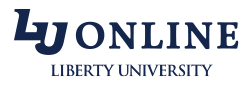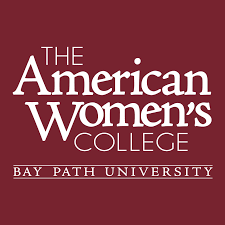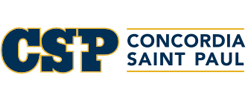 <!- /mfunc feat_school ->