Forensic psychologists provide professional psychological services for the judicial system, through their expertise in criminology, the law, and human behavior.
Forensic psychologists have worked some of the most high profile criminal cases in North Carolina, including the March 2015 murder trial of a Durham father who claimed he suffered from sleepwalking and had no memory of the events leading to the murder of his young son. A leading forensic psychologist testified, however, that the father was not a sleepwalker, but a narcissist.
<!- mfunc search_btn -> <!- /mfunc search_btn -> <!- mfunc feat_school ->
Featured Programs:
Sponsored School(s)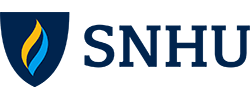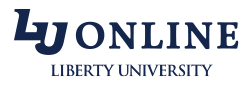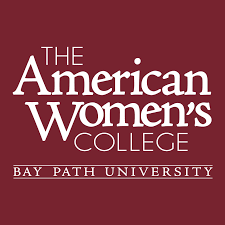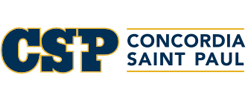 <!- /mfunc feat_school ->
Using her forensic expertise, Dr. Nancy Laney found, after four interviews with the defendant, that he lacked empathy, had a tendency to inflate his abilities and accomplishments, and did not suffer from any type of mental disease, defect, or condition that rendered his unconscious during the time of his alleged offense.
This case is just one of many that have required the unique expertise of forensic psychologists to provide assessments and serve as expert witnesses.
Steps to Become a Forensic Psychologist in North Carolina
To become a forensic psychologist in North Carolina, you must complete the necessary steps for licensure through the North Carolina Psychology Board:
---
Step 1. Complete a Bachelor's Degree in Psychology/Forensic Psychology
You must complete a doctoral degree in psychology before you can apply for licensure as a clinical psychologist in North Carolina and begin practicing as a forensic psychologist. Your years-long academic preparation starts with a bachelor's degree, preferably in psychology or forensic psychology.
<!- mfunc search_btn -> <!- /mfunc search_btn ->
These programs may be designed as a Bachelor of Arts (BA) or Bachelor of Science (BS), although their core psychology coursework is very similar. Typical coursework includes:
Introductory psychology
Psychology as a science and profession
Basic research methods in psychology
Electives in a forensic psychology bachelor's degree program often include:
Victimology
Psychology of violence and aggression
Psychology and law
Introduction to counseling
Abnormal behavior
Social psychology
Internships, usually a requirement in a bachelor's degree program, are the ideal way to familiarize yourself with real-world experiences in North Carolina's forensic psychology field.
---
Step 2. Complete a Doctoral Degree in Forensic Psychology
Many of today's doctoral programs combine the educational requirements of both a master's degree and a doctoral degree; therefore, you may enter these programs upon completion of your bachelor's degree in psychology.
<!- mfunc search_btn -> <!- /mfunc search_btn ->
Admission to these programs is competitive, with only those students with exemplary undergraduate GPAs and comprehensive resumes accepted.
The North Carolina Psychology Board recognizes doctoral programs in psychology and forensic psychology accredited by the American Psychology Association (APA). Currently, the APA recognizes eight such programs in North Carolina.
Clinical forensic psychology programs are most often designed as Psy.D. programs. Typical program titles include:
D. in Clinical Psychology with a Forensic Psychology concentration
D. in Forensic Psychology
You may also choose to pursue a dual program like the J.D./Psy.D. in Forensic Psychology, which prepares you for licensure as a clinical psychologist in North Carolina and also prepares you to sit for the bar, if desired.
Approved doctoral programs must consist of at least three academic years of full-time graduate study (60 semesters)—two years of study and one year in residence. A residence requires interaction with the psychology faculty and other matriculated psychology students. The Board recognizes one year's residence as 30 semester hours.
The doctoral program must include instruction in:
Scientific and professional ethics and standards
Research design and methodology
Statistics and psychometrics
The specialty area (forensic psychology)
Further, the program must include at least four content areas, which include at least three semester hours in each of the content areas:
Biological bases of behavior
Cognitive-affective bases of behavior
Social bases of behavior
Individual differences
A doctoral degree in forensic psychology often includes courses such as:
Special topics in forensic science
Forensic assessment in criminal cases
Forensic assessment in civil court
Forensic assessment in child custody and parental rights
Forensic neuropsychology assessment
---
Step 3. Complete a Supervised Internship Experience
To qualify for licensure as a clinical psychologist in North Carolina, you must complete a year of supervised experience at the pre-doctoral level and an additional year at the post-doctoral level. The experience must include at least one calendar year (1,500 hours) of supervised experience.
The North Carolina Psychology Board recognizes internships accredited by the American Psychological Association. Just a few of the internship locations in North Carolina include:
Appalachian State University/Counseling and Psychological Services Center, Boone
NC Department of Public Safety/Division of Adult Corrections, Raleigh
VA Medical Center Durham/Psychology Service, Durham
UNC – Charlotte/Counseling Center, Charlotte
---
Step 4. Apply for a Clinical Psychologist License in North Carolina
To work as a forensic psychologist in North Carolina, you must take and pass an examination to practice clinical psychology. But before you can sit for the examination, the Board must determine your eligibility to do so. Therefore, you must first apply for a North Carolina license to practice clinical psychology. This requires the completion and submission of the following (all forms must be notarized):
The Board will acknowledge receipt of your application materials and notify of your eligibility to sit for the examination once they have reviewed the materials.
---
Step 5. Take and Pass the Necessary National and State Examinations for Licensure
To earn licensure as a clinical psychologist in North Carolina, you must take and pass the following:
<!- mfunc search_btn -> <!- /mfunc search_btn ->
National Examination: The Board utilizes the Examination for Professional Practice in Psychology (EPPP), a national examination administered on computers at Prometric Testing Centers throughout the U.S. The cost of the examination is $650. Prometric testing centers are located in the following North Carolina locations:

Raleigh
Greensboro
Greenville
Charlotte
Wilmington
Asheville

State Examination: The Board-developed state examination assesses your knowledge of the North Carolina Practice Act and the APA Ethics Code. It is currently a multiple-choice examination with 50 questions. Once the Board has received your $200 state examination fee, you must contact PSI to schedule your examination at a PSI testing center of your choice. PSI testing centers in North Carolina are located in:

Asheville
Charlotte
Fayetteville
Greenville
Hudson
Raleigh
Wilmington
Winston Salem
---
Step 6. Begin a Forensic Psychology Career in North Carolina
As a licensed clinical psychologist with forensic psychology expertise, you can begin working throughout North Carolina, providing your services in settings such as:
State hospitals
Private practices
Mental health centers
Government agencies
Court systems
Law enforcement agencies
Just a few of the forensic psychology practices throughout North Carolina where your expertise in the field can make a difference include:
---
Step 7. Renew your License to Practice Forensic Psychology
Forensic psychologists in North Carolina must keep their licenses current by renewing every two years (October of even-numbered years) and completing a minimum of 18 continuing education hours during each renewal period.
To meet continuing education requirements for license renewal, you must complete at least three continuing education hours in the area of ethical and legal issues in the professional and at least nine continuing education hours in the following:
Organized courses, seminars, workshops, symposiums, and postdoctoral institutes
Online or correspondence courses
You may find a wealth of valuable continuing education activities through the following North Carolina psychology associations:
---
Forensic Psychologist Salary Information for North Carolina
Forensic psychologists combine a rigorous knowledge of psychology with expertise in legal issues concerning both criminal and civil matters. These professionals work with civil cases, consulting with employers about the safety of their employees and serve as expert witnesses providing impartial expertise on family matters such as post-divorce custody. Many forensic psychologists also work within the legal system, helping law enforcement officers with criminal investigations, assessing mentally ill inmates and serving as expert witnesses.
<!- mfunc search_btn -> <!- /mfunc search_btn ->
The North Carolina Department of Corrections is home to a 144-bed inpatient mental health facility for the treatment of male inmates with serious acute mental illnesses. Located at Central Prison in Raleigh, this facility provides 24-hour comprehensive care services that include medication, individual and group psychotherapy, activity and rehabilitation therapy, and mental health nursing services.
Female inmates with serious acute mental disorders are housed in the inpatient mental health facility at the North Carolina Correctional Institution for Women in Raleigh. This 26-bed facility provides a full range of psychiatric and psychological services, including outpatient, day training, and residential services.
Salaries for Forensic Psychologists in North Carolina
As of May 2021, the Bureau of Labor Statistics (BLS) reported that North Carolina forensic psychologists earned an average salary of $87,210. Early-career forensic psychologists here earned about $61,070, while mid-career pros earned about $96,430, and experienced forensic psychologists earned about $119,770.
Forensic Psychologist Salaries Throughout North Carolina
While the Durham-Chapel Hill metro area of North Carolina reported the largest number of forensic psychologist jobs as of May 2021, it fell far behind for its pay of these professionals when compared to the Charlotte metro area and the Piedmont nonmetro area.
Area Name
Employment
Annual median wage
Charlotte-Concord-Gastonia
60
108870
Durham-Chapel Hill
180
61070
Piedmont North Carolina nonmetropolitan area
40
113630
2021 US Bureau of Labor Statistics salary figures for psychologists, all other. Job growth projections from the US Department of Labor-sponsored resource, Projections Central. Figures are based on state data, not school-specific information. Conditions in your area may vary. Data accessed May 2022.
<!- mfunc feat_school ->
Featured Programs:
Sponsored School(s)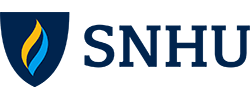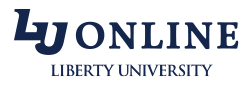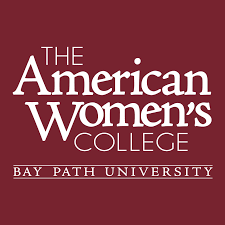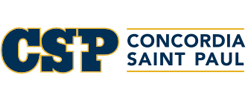 <!- /mfunc feat_school ->