Forensic psychologists are clinically trained psychologists that contribute to the judicial process as expert witnesses, and by performing evaluations of accused and convicted criminals. They also work along side criminal investigators to help narrow down the pool of suspects and determine the mindset and personality type of potential suspects based on the nature and details of a crime.
<!- mfunc search_btn -> <!- /mfunc search_btn -> <!- mfunc feat_school ->
Featured Programs:
Sponsored School(s)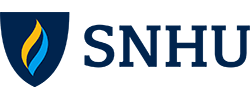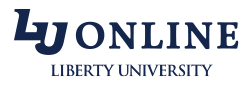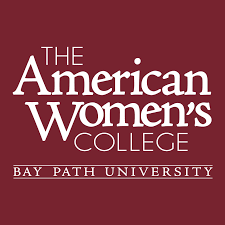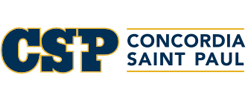 <!- /mfunc feat_school ->
This work is stimulating and diverse, as each case is often distinctly different. For example, Ohio psychologists were called in to provide their expertise on a recent case involving an 11-year-old girl from Wickliffe, accused of killing a two-month-old baby.
Ohio forensic psychologists Lynn A. Luna Jones and Jeffrey Rindsberg testified in court that the young girl charged had serious mental issues. Rindsberg, on behalf of the defense, testified that the girl was incapable of understanding the gravity of her charges. Upon hearing the defense's argument, Juvenile Court Judge Karen Lawson ruled the child incompetent to stand trial.
Steps to Become a Forensic Psychologist in Ohio
If you want to become a forensic psychologist in Ohio, you must have an analytical mind and the determination necessary to complete a rigorous course of study.
The Ohio Board of Psychology licenses forensic psychologists as clinical psychologists. As a forensic psychologist working outside of academia or research, you must earn a clinical psychologist license, which requires the completion of the following steps:
---
Step 1. Complete a Bachelor's Degree in Forensic Psychology
The foundation of any forensic psychologist's education is a bachelor's degree, preferably in psychology or forensic psychology.
<!- mfunc search_btn -> <!- /mfunc search_btn ->
These undergraduate degrees in psychology may be structured as either a Bachelor of Arts (BA) or a Bachelor of Science (BS); however, they all possess similar core psychology courses that include:
Introduction to research
Behavior modification
Psychological foundations of learning
Information literacy
Psychological psychology
Critical thinking
Abnormal psychology
It is typical to round out your comprehensive bachelor's degree with an internship, which will give you exposure to this exciting field of study in a real-world setting.
---
Step 2. Complete a Master's and Doctoral Degree in Psychology
Your graduate education in forensic psychology is undoubtedly one of the most important stepping-stones to your career as a forensic psychologist in Ohio. You must earn a doctoral degree to apply for a license to practice forensic psychology in Ohio; however, the path you take to accomplish this task depends on you.
<!- mfunc search_btn -> <!- /mfunc search_btn ->
Many doctoral programs in clinical psychology or forensic psychology allow for direct admission upon completion of your bachelor's degree, as they encompass the coursework and requirements of both a master's degree and doctoral degree.
However, not all programs are structured like this, which means you may need to first complete a master's degree before entering a doctoral program.
Master's Degrees in Forensic Psychology
A master's degree in forensic psychology may be designed a number of ways, including:
Master of Arts (MA) in Clinical Psychology with a forensic psychology concentration
Master of Arts (MA) in Forensic Psychology
Master of Science (MS) in Forensic Psychology
Regardless of the program's structure, all provide you with the knowledge needed to prepare you for doctoral study in psychology. The curriculum of these programs provides students with an advanced understanding of:
Personality assessment
Psychological development
Psychopathology
Psychotherapeutic techniques
Research methods
Admission into a master's degree in forensic psychology is typically dependent upon:
Minimum overall GPA
Minimum GPA in course psychology classes
Minimum GRE score
Admission essay
Admission interview
Forensic psychology electives in a master's degree program often include:
Victimology
Psychology of criminal behavior
Violence and aggression
Counseling and rehabilitation of the offender
Social science evidence in court
Mental health issues in policing
Ethical issues in forensic mental health
Doctoral Degrees in Forensic Psychology
You must complete a doctoral program accredited by a regional accrediting agency or by the American Psychological Association (APA). Currently, the APA accredits 13 doctoral programs in Ohio.
The doctoral program you choose may be structured as a PhD or a PsyD. Although both programs prepare you for licensure as a clinical psychologist in Ohio, PhD programs are often structured as to prepare students to begin work in the academic and research fields, while PsyD programs are often aimed more at clinical practice.
Just a few of the programs you may find in forensic psychology at the doctoral level include:
PhD in Forensic Psychology
PsyD in Clinical Psychology with a concentration in forensic psychology
PsyD in Forensic Psychology
Many doctoral programs in clinical psychology or forensic psychology also allow you to focus your doctoral studies on a specific area of forensic psychology, such as:
Clinical forensic psychology, adult concentration
Clinical forensic psychology, child and family concentration
Clinical forensic psychology, law enforcement concentration
Admission into these programs is often quite competitive, with only a small handful of students accepted each year. You can increase your chances of being accepted into a doctoral program in forensic psychology by possessing:
A competitive GPA in your bachelor's/master's program
A well-rounded resume
Strong professional and academic references
A strong GRE score
You can expect the following from a doctoral program in forensic psychology:
Opportunities to apply your classroom learning in real-world settings
Applied learning experiences
Preparation to sit for the national licensure examination in clinical psychology
The opportunity to tailor your coursework to meet your educational/career goals
---
Step 3. Complete an Internship and Post-Doctoral Internship
All applicants for a clinical psychologist license in Ohio must successfully complete at least two years (3,600 hours total) of supervised professional experience in psychological work. Your supervised experience may occur in more than one setting, but it must include at least one year (1,500 hours) in forensic psychology (your applied area of study).
Your supervised experience may include both an internship and a post-doctoral experience; however, your internship must at least 1,500 hours and no more than 2,000 hours in duration.
The Board recognizes internships accredited by the APA. There are currently 15 accredited internship locations and 5 post-doctoral experiences in Ohio accredited by the APA, such as:
Louis Stokes Cleveland DVA Medical Center/Department of Affairs Medical Center, Cleveland
Louis Stokes Cleveland DVA Medical Center/Psychology Service, Cleveland
Veterans Affairs Medical Center, Dayton
---
Step 4. Apply for a License to Practice Forensic Psychology in Ohio
After you have completed your doctoral studies and related internship/post-doctoral experience, you must apply for your Ohio clinical psychologist license, which involves completing the Application for Psychologist License and submitting it to the Board, along with:
$300 application fee
Reference letter
Recent photograph
$600 EPPP exam scheduling and fee
Training supervision verification
Doctoral transcripts (sent directly from the institution)
Once the Board has received your application and related documentation and determined your eligibility, they will contact you with information regarding scheduling the required examinations.
---
Step 5. Take the EPPP Examination for Licensure
You must take and pass the Examination for Professional Practice in Psychology (EPPP) to earn licensure as a clinical psychologist in Ohio upon receiving word from the Board that you meet the requirements for admission to the EPPP. You can find more information on taking the EPPP here.
<!- mfunc search_btn -> <!- /mfunc search_btn ->
After you have successfully passed the EPPP, you must pass an examination administered under the direction of the Board, which requires knowledge of:
Rules Governing Psychologists and School Psychologists (Ohio code)
Professional ethical principles
Professional standards of care
---
Step 6. Begin your Forensic Psychology Career in Ohio
As a licensed forensic psychologist in Ohio, you are able to work in any number of settings, such as:
Police departments
Jails
Prisons
Mental hospitals
Private practices
Government agencies
There are many private forensic psychology practices in Ohio where you can lend your expertise:
---
Step 7. Keep your Ohio Psychologist License Current
You must renew you Ohio psychologist license on a biennial basis, by August 31 on even numbered years, upon completion of at least 23 hours of continuing education. This must include at least 4 hours of continuing education in one or more of the following areas:
Professional conduct
Ethics
The role of culture, ethnic identity, or both in the provision of psychological assessment, consultation, or psychological interventions
You may find a large number of continuing education opportunities through the following organizations:
---
Forensic Psychologist Salary Information for Ohio
As professionals who combine a high degree of psychological and legal expertise, forensic psychologists are in demand as both consultants on family and workplace issues and as expert witnesses for defense and prosecution teams. These professionals are highly compensated for their advanced knowledge of psycho-legal issues.
According to the Bureau of Labor Statistics, forensic psychologist jobs in Ohio are projected to increase by 6.1% in the ten years leading up to 2028. During this time, the state should see about 40 annual job openings for forensic psychologists due to a blend of new job growth, retirements, and natural job turnover.
<!- mfunc search_btn -> <!- /mfunc search_btn ->
This growth is spurred by unique programs and initiatives being implemented in the Buckeye State. For example, in May 2020, Ohio implemented the Stepping Up program, a state and national partnership that's designed to reduce the number of people with mental illness who are caught up in an endless cycle of jail, prison, and mental health institution sentences.
There is an urgent need for mental health reform for the state's correctional institutions, as it is estimated that mental illness affects about 30% of all inmates in Ohio jails. The goal of the Stepping Up program is to get criminal offenders the treatment and services they need to make positive life changes and break the cycle of jail and prison.
Salaries for Forensic Psychologists Throughout Ohio
As of May 2021, the BLS reports that forensic psychologists in Ohio earned an average salary of $96,970. BLS stats also show that experience plays a big role in the earning power of these professionals in Ohio:
Early-career: $80,200
Mid-career: $105,500
Experienced: $132,390
Forensic Psychologist Salaries in Ohio's Metropolitan and Rural Areas
According to May 2021 BLS stats, the Dayton metro area came out on top among the state's metro areas for its pay of forensic psychologists. Among the most experienced in the state, Dayton's forensic psychologists earned about $30,000 more, on average, than those in other regions of the state.
Area Name
Employment
Annual median wage
2021 US Bureau of Labor Statistics salary figures for psychologists, all other. Job growth projections from the US Department of Labor-sponsored resource, Projections Central. Figures are based on state data, not school-specific information. Conditions in your area may vary. Data accessed May 2022.
<!- mfunc feat_school ->
Featured Programs:
Sponsored School(s)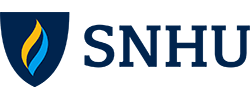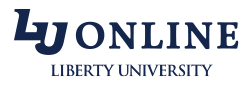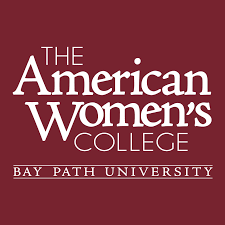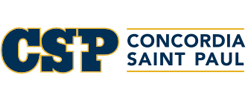 <!- /mfunc feat_school ->