Forensic psychologists apply psychological analysis, theory and research to the judicial process, as they work to support criminal investigations, assess the mental state of accused criminals, and serve as expert witnesses.
<!- mfunc search_btn -> <!- /mfunc search_btn -> <!- mfunc feat_school ->
Featured Programs:
Sponsored School(s)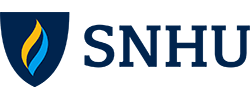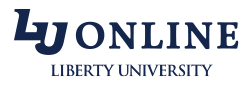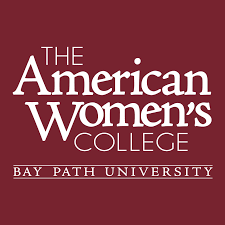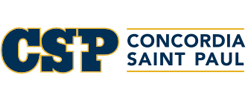 <!- /mfunc feat_school ->
The value of forensic psychology to the criminal justice system in Oklahoma is evident when looking at the Oklahoma Forensic Center (OFC), the only inpatient forensic facility in the state. The OFC serves two populations:
Pretrial defendants deemed incompetent for adjudication
Individuals adjudicated as Not Guilty by Reason of Insanity
The OFC also provides initial outpatient evaluations of adjudicative competency for many Oklahoma counties. The OFC has completed a number of performance improvement projects throughout the years. Just a few of these projects have included:
2004: Developed and implemented a research-based competency restoration treatment program, which is now used throughout the U.S.
2007: Developed a comprehensive model of violence risk assessment
2009: Developed a system to facilitate timely patient referral for treatment and competency evaluations
Steps to Become a Forensic Psychologist in Oklahoma
If you want to begin practicing in the exciting field of forensic psychology in Oklahoma, you'll need to complete the rigorous education process required for state licensure.
The Oklahoma State Board of Examiners of Psychologists requires the successful completion of the following steps for licensure:
---
Step 1. Earn a Bachelor's Degree
The first step to becoming a forensic psychologist involves the completion of a bachelor's degree from an accredited college or university. Students that complete an undergraduate degree in another major may need to complete specific coursework in psychology before moving onto a graduate program.
<!- mfunc search_btn -> <!- /mfunc search_btn ->
Just a few of the bachelor degree programs in psychology offered by Oklahoma schools include:
Bachelor of Arts (BA) in Psychology
Bachelor of Science (BS) in Criminal Justice – Forensic Psychology
Bachelor of Science (BS) in Psychology, Applied Behavior Analysis concentration
These programs prepare you for graduate-level studies in forensic psychology by requiring the completion of a psychology core, which often includes courses like these:
Introduction to psychology
Applications in psychology
Lifespan development
Cognitive processes
Statistics for behavioral sciences
Industrial psychology
You may be required to complete an internship in your undergraduate program, which will provide you with an opportunity to work in an applied community setting or clinical therapeutic setting with professional psychologists.
---
Step 2. Complete Graduate Studies and Earn a Doctoral Degree in Forensic Psychology
Once you have successfully completed an undergraduate program, you must consider your graduate options. To earn licensure as a forensic psychologist in Oklahoma, you must possess a doctorate in psychology, usually with a concentration or emphasis in forensic psychology.
<!- mfunc search_btn -> <!- /mfunc search_btn ->
There are two ways to accomplish this educational goal:
Complete a terminal master's degree program, followed by a doctoral program
Complete a doctoral program that encompasses all master's-related coursework
Master's Degrees in Forensic Psychology
If you choose to complete a terminal master's degree, you have a few options. Some of the master's degree programs in forensic psychology in Oklahoma include:
Master of Science (MS) in Applied Psychology
Master of Arts (MA) in Psychology
Master of Science (MS) in Forensic Psychology
Master of Arts (MA) in Clinical Psychology
Some of the basic requirements for admission into a master's degree in forensic psychology include:
Competitive GRE scores
Minimum undergraduate GPA
Admission essay/statement of purpose
Completion of specific undergraduate psychology courses
A comprehensive master's degree in forensic psychology prepares you to learn the research methods required to evaluate programs aimed at forensic populations. You will also learn how to conduct forensic assessments and about programs for incarcerated or recently released offenders.
Some of the core coursework in this type of graduate program includes:
Abnormal behavior
Community psychology
Assessment in forensic psychology settings
You may also have the opportunity to focus your master's program in an area such as:
Mental health applications
Forensic psychology in the community
Psychology and the legal systems
A field experience is often indicative of a master's degree in forensic psychology program. A field experience allows you to further immerse yourself in clinical work in forensic psychology, thus preparing you for work as a forensic psychologist and for graduate study in the same area.
Doctoral Degrees in Forensic Psychology
Many of today's doctoral degrees in forensic psychology encompass the coursework and experiences of both a master's degree and a doctoral degree. Therefore, students enter these programs upon completion of their undergraduate degree. However, just as many programs do not provide this option; instead requiring students to first complete a master's degree in psychology or forensic psychology.
The Oklahoma State Board of Examiners of Psychologists requires you to complete a psychology doctoral program that has been accredited by the American Psychological Association (APA). Currently, the APA accredits four such programs in Oklahoma.
Just a few of your program options for doctoral degrees in forensic psychology in Oklahoma include:
PhD in Clinical Psychology, Forensic Psychology concentration
D. in Forensic Psychology
Because forensic psychology explores the close relationship between law and psychology, you may also decide to pursue a joint doctoral program, such as the Pys.D./J.D. in Forensic Psychology. This type of degree not only prepares you to become a licensed forensic psychologist in Oklahoma, but also prepares you to sit for the bar upon graduation, if desired.
Admission into a doctoral program in Oklahoma is often very competitive, with only a fraction of applicants accepted. Just a few of the requirements for admission include:
Exemplary master's/undergraduate GPA
Professional references
Minimum GPA scores
Well-rounded resume
Some of the coursework required in a doctoral program in forensic psychology includes:
Group processes of therapy
Family systems and family treatment
Diversity in forensic psychology
In addition to the completion of an empirical dissertation, a common requirement of a doctoral program, many schools offer students plenty of applied learning experiences during the course of their program.
A forensic psychology doctoral program may also provide you with opportunities to focus your forensic psychology degree. Just a few of the specializations offered by Oklahoma schools include:
Adult
Child and family
Law enforcement
Neuropsychology
---
Step 3. Complete an Internship/Post-Doctoral Experience
Once you have completed the required course of study for state licensure as a clinical psychologist, you must complete at least two years of an internship/post-doctoral experience in forensic psychology by someone working in forensic psychology.
<!- mfunc search_btn -> <!- /mfunc search_btn ->
The Board of Examiners of Psychologists requires that the internship portion of your experience be in clinical, counseling, and school psychology. One of the two years may be a pre-doctoral internship, provided it is in the areas of clinical, counseling, or school psychology.
APA-approved internships in Oklahoma include (but are not limited to):
University of Oklahoma, Health Sciences Center Internship Consortium, Oklahoma City
Oklahoma Health Consortium, Norman
Northeastern Oklahoma Psychology Internship Program, Vinita
---
Step 4. Apply for Licensure as a Clinical Psychologist in Oklahoma
Once you have completed your internship experience, you are eligible to apply for licensure as a clinical psychologist in Oklahoma. You complete and submit the following:
Citizen's Affidavit form (included in the application form)
Two passport photos
$400 application fee (made out to OSBEP)
Once the Association of State and Provincial Psychology Board (ASPPB) has received all of your application items, you will receive a welcome email from them, which includes information on completing the online PLUS application. Once you have done so, ASPBB will forward your completed application to the Board.
You can expect to receive a letter of approval from the Board's committee with instructions on how to take the EPPP.
---
Step 5. Take and Pass Required Examinations
You must take and pass the national psychologist examination, the Examination for the Professional Practice in Psychology (EPPP), with a scaled score of at least 500, once the Board has approved your application. You can learn more about taking the EPPP here.
You must also take and pass the Oklahoma State ethics examination, which consists of 120 multiple-choice questions, and an oral examination administered by the Board. You can learn more about these examinations here.
---
Step 6. Start your Career in Forensic Psychology in Oklahoma
Once you have attained your Oklahoma clinical psychologist license to practice forensic psychology, you may begin your clinical practice in a number of settings, such as:
Courts
Police departments
Private practice
Rehabilitation centers
Mental health centers
Government agencies
Some of the Oklahoma settings in which you can begin exploring forensic psychology in Oklahoma include:
---
Step 7. Keep your Oklahoma Psychologist License Current
You must renew your Oklahoma psychologist license by December 31 each year. The renewal fee is $400 annually. To successfully renew your license, you must complete at least 20 hours of continuing education.
The following resources may prove beneficial when searching for continuing education opportunities in Oklahoma:
---
Forensic Psychologist Salary Information for Oklahoma
Forensic psychologists utilize their expertise in psychology and the law to help individuals and society and tend. Their roles range from advising the family courts during custody cases to evaluating the competency of mentally ill defendants in criminal trials. Profiling is another aspect of the job for many forensic psychologists. This is particularly germane to Oklahoma given their involvement in the Timothy McVeigh terrorism case.
Oklahoma has long been plagued with a broken healthcare system for those with mental health and substance abuse problems. Many times, mentally ill patients end of in the state's jails, particularly in the state's rural areas, where care and mental health professionals are in limited supply.
<!- mfunc search_btn -> <!- /mfunc search_btn ->
However, the state is actively working to remediate these issues. For example, the Oklahoma Department of Mental Health and Substance Abuse Services received about $10 million in state funds to open up 175 residential substance abuse treatment beds across the state. The goal is to reduce wait times to get a bed by about 75% by 2021, according to the department.
An increased focus on providing criminal offenders with proper mental health treatment is sure to increase the demand for forensic psychologists. According to the Bureau of Labor Statistics (BLS), jobs among Oklahoma's forensic psychologists are projected to increase by 7.7% in the decade leading up to 2028. As of May 2021, the BLS reported that forensic psychologists in Oklahoma earned an average salary of $92,210, which is higher than the national average of $89,010 for this profession.
Salaries for Oklahoma's Forensic Psychologists by Location
Forensic psychologists in Oklahoma City, one of the state's largest metro areas, were strong as of May 2021, according to the BLS, mirroring the state's average. For example, Oklahoma's highest paid forensic psychologists earned about $124,900, while the most experienced in Oklahoma City earned slightly less at $119,770.
Area Name
Employment
Annual median wage
2021 US Bureau of Labor Statistics salary figures for psychologists, all other. Job growth projections from the US Department of Labor-sponsored resource, Projections Central. Figures are based on state data, not school-specific information. Conditions in your area may vary. Data accessed May 2022.
<!- mfunc feat_school ->
Featured Programs:
Sponsored School(s)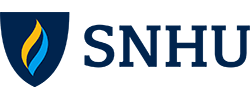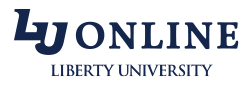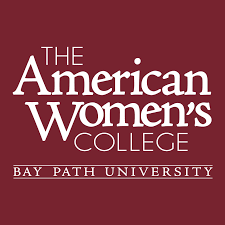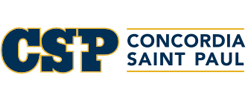 <!- /mfunc feat_school ->