As experts of both psychology and law, forensic psychologists work within correctional facilities, courts, and hospitals to support criminal investigations, analyze criminal motivation, serve as expert witnesses and more.
<!- mfunc search_btn -> <!- /mfunc search_btn -> <!- mfunc feat_school ->
Featured Programs:
Sponsored School(s)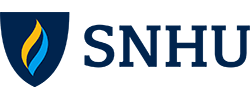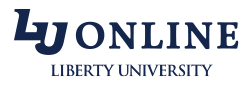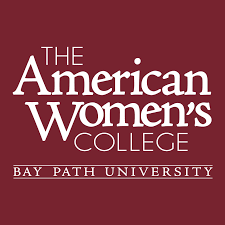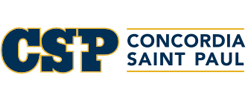 <!- /mfunc feat_school ->
Forensic psychologist Charles Denison, who rose to fame as an expert witness in a recent case that involved the conviction of accused pedophile Wayne Bailon of Laramie, earned his B.B.A in Business Management from Texas Wesleyan University, and his M.A. in Psychology and Ph.D. in Psychology from the University of Denver, Colorado.
Working in the Laramie area, Denison's primary specializations include:
Forensic and criminal psychology
Psychological assessment and testing
Personnel selection and fitness-for-duty evaluations
Violence and threat assessments
Sex offender evaluations
Competency evaluations
If you're ready to begin your career as a forensic psychologist in Wyoming and contribute to the judicial process like Denison, you'll need to start by becoming licensed through the Wyoming Board of Psychology.
Steps to Become a Forensic Psychologist in Wyoming
For a quick guide on how to become a licensed forensic psychologist in Wyoming, follow these steps:
---
Step 1. Enroll in a Forensic Psychology Undergraduate Degree Program
Through earning a degree in forensic psychology, you will develop a strong base understanding of psychological theories and legal issues. You can then build upon this foundation, learning about the psychological impact of crime, mental disorders, and criminal motivation.
<!- mfunc search_btn -> <!- /mfunc search_btn ->
Undergraduate degrees in forensic psychology include Bachelor of Science and Bachelor of Arts degrees in:
Forensic Psychology
Psychology with a Forensic Psychology specialization
Applied Psychology with a Forensic Psychology specialization
Criminal Justice with a Forensic Psychology specialization
Or, you may be able to enroll in an accelerated BA/MA degree in forensic psychology.
Your college will offer a forensic psychology degree program that consists of psychology core courses, forensic psychology courses, internships, and a final project.
Forensic psychology courses include, but are not limited to:
Psychology & Law
Abnormal Behavior
Crisis Intervention
Criminology
Victimology
Psychology of Sexual Offense
Psychology Research and Statistics
Through your final project and internship, you will be given the chance to conduct original research that will train you for graduate-level work in forensic psychology.
---
Step 2. Complete a Master's and Doctoral Program in Forensic Psychology
To be eligible for a Wyoming psychology license, you must hold a doctoral degree from a university accredited by the:
American Psychological Association (APA)
Canadian Psychological Association (CPA)
Designated by the Association of State and Provincial Psychology Boards
<!- mfunc search_btn -> <!- /mfunc search_btn ->
You can enroll directly in a dual degree doctoral program that awards a master's degree before offering post-graduate courses, or you can enroll in a terminal master's degree then apply for a doctoral program separately.
Many doctoral programs accept applicants based on their bachelor's degree; however, enrolling in a terminal master's degree will give you more time to develop your original research before applying to a doctoral program.
Master's Degrees in Forensic Psychology
Earning a master's degree in forensic psychology will give you a strong theoretical and practical foundation, upon which you can build you future research and practice.
Master's degrees in the field include, but are not limited to a Master of Arts or Master of Science in:
Forensic Psychology
Psychology with a Forensic specialization
Forensic Mental Health
Experimental Psychology with a Forensic specialization
Criminology with a Forensic specialization
Forensic Psychology & Counseling
Experimental Psychology with a Forensic specialization
Legal Studies with a Forensic specialization
Forensic Psychology / Juris Doctor
Although each school is different, most forensic psychology master's programs have minimum admissions requirements that include
Hold a BA or BS in psychology (or a related field) from an accredited university
Hold a 3.0 GPA or higher
Have taken courses such as statistics, abnormal psychology, and introduction to psychology
Have two letters of recommendation
Have high Graduate Record Exam scores
Master's degree programs in forensic psychology generally consist of 30-50 credit hours, that include:
Foundation courses in psychology
Specialization courses in forensic psychology
Comprehensive examinations
Final thesis or research project
Typical courses include, but are not limited to:
Statistics and Research Methods
Evaluating Criminal Responsibility
Evaluating Competency to Stand Trial
Clinical Practice in Forensic Contexts
Ethical Issues in Forensic Psychology
Psychological Bases of Criminal Behavior
Forensic Evaluation and Assessments
Forensic Interviewing Techniques
By completing a thesis, you will be prepared to enroll in a doctoral program and engage in doctoral-level research.
Doctoral Degrees in Forensic Psychology
Doctoral programs include:
PhDs, which are generally considered research-based degrees
PsyDs, which are generally considered practice-based degrees
In either case, the degree will be formatted as a PhD or PsyD in:
Clinical Forensic Psychology
Forensic Psychology
Clinical Psychology with a Forensic specialization
Psychology and Law
For reference, the APA-accredited psychology doctoral program in Wyoming is located in the city of Laramie.
Doctoral degree programs may have higher admissions standards than master's programs. Along with masters-level admissions requirements, doctoral programs may request:
Proof of previous research
Proof of intensive practicum experience
High scores on the Psychology GRE Subject Test
The Wyoming Board indicates that your doctoral program must include at least 3 years of full-time graduate courses, including at least 40 credits of courses concerning subjects such as:
History and systems of psychology
Research design and methodology
Statistic and psychometrics
Biology and behavior
Cognition and behavior
Social bases of behavior
Individual differences
Professional standards and ethics
Cultural and individual diversity
Psychopathology or dysfunctional behavior
Theories and methods of assessment and diagnosis
Effective psychological intervention
The Board also requires that you spend 2 continuous academic years in full-time residency at your academic institution with a minimum of 1500 hours of student-faculty contact.
Finally, you will complete Supervised Pre-Doctoral Experience and an Internship. Because you are aspiring to work in a forensic setting, you should strive to conduct your practicums in forensic settings, such as correctional departments, prisons, courts, hospitals, and more.
For reference, APA-accredited internship programs in Wyoming include, but are not limited to:
Wyoming State Hospital – Department of Psychology in Evanston
Cornerstone Behavioral Health in Evanston
---
Step 3. Complete 3000 Hours of Supervised Psychology Experience
After you earn your doctorate, you will want to make sure that you have completed at least 3000 hours of supervised experience.
You may have completed all 3000 hours in your doctoral program. If so, then you can skip this step. If not, you can complete up to 1500 hours in a post-doctoral supervised professional experience program.
Before you begin your post-doctoral program, you will want your supervisor fill out the Post-Doctoral Supervision Agreement Form and send to the Wyoming Board of Psychology to approve your experience.
Your experience will need to be earned with a program that is APA-accredited, or was a member of the Association of Psychology Postdoctoral and Internship Centers (APPIC).
You experience will be evaluated based on your demonstrated:
Skill level
Ability to maintain good professional relations
Possession of emotional maturity
Understanding of professional and ethical standards
Personal character
Reputation among colleagues
Capacity for professional growth
After you complete the 3000 hours of supervised experience, you'll be ready to submit your application for examination and licensure.
---
Step 4. Submit an Application for Wyoming Psychology License
By submitting this application, you will be eligible to sit for the national written exam and to receive your Wyoming license upon passing that exam.
To complete the application, submit all application materials, including
You can send all materials to the Board at their address:
Wyoming State Board of Psychology
2001 Capitol Avenue, Room 104
Cheyenne, WY 82002
---
Step 5. Pass the National Examination for Professional Practice in Psychology (EPPP)
Once the Board approves your application, you will be send informational materials on registering for and taking the national written exam, which is created and monitored by the Association of State and Provincial Psychology Boards.
Before you register for the exam, make sure to:
For example, the EPPP includes questions on psychology subjects including, but not limited to:
Growth and Lifespan Development
Assessment and Diagnosis
Treatment, Intervention, Prevention, and Supervision
Research Methods and Statistics
Ethical/Legal/Professional Issues
You must earn a 70 percent, or score of 500, to pass this exam. Upon passing, send you Examination for Professional Practice in Psychology Score Transfer Report directly to the Wyoming Board.
Once the Board receives your passing scores, you will be issued a Wyoming psychology license.
---
Step 6. Begin Your Forensic Psychology Career in Wyoming
As a forensic psychologist, you will be able to apply for jobs such as:
Forensic Clinician
Victim Advocate/Therapist
Therapist for Juvenile Offenders
Criminologist
Expert Witness
Forensic Consultant
Some example organizations in Wyoming that are likely to hire forensic psychologists include, but are not limited to:
Wyoming State Hospital – Evanston
Wyoming Department of Corrections – Laramie
Probation & Parole Office – Cody, Lyman
City of Wyoming Police Department – Wyoming
Cheyenne Police Department – Cheyenne
Sheridan Police Department – Sheridan
Casper Police Department – Casper
Laramie Chief of Police – Laramie
Wyoming Behavioral Institute – Casper
An example job listing will illustrate the type of work a forensic psychologist in Wyoming would complete (job listing is shown as an example only and does not constitute a job offer):
Forensic Psychologist for Wyoming State Hospital in Evanston – the professional in this position should hold a doctorate in clinical psychology with a specialization in forensic psychology, and should be licensed by the state of Wyoming as a psychologist.
<!- mfunc search_btn -> <!- /mfunc search_btn ->
This professional will evaluate and examine court-ordered defendants for competency to stand trial and mental state at the time of the offense. The psychologist will then provide recommendations to courts, provide other specialized forensic assessments (risk assessments), supervise and train post-doctoral students and pre-doctoral interns, and conduct clinical assessment and treatment.
---
Step 7. Earn 30 Credits of Continuing Education and Renew Annually
You will need to renew your license by June 30th of each year. However, to renew, you will first earn 30 credits of continuing education every two years.
The Board indicates that up to twenty continuing education hours may be earned by completing Wyoming Psychological Association (WPA) or Wyoming School Psychology Association (WSPA)-approved programs.
To keep track of your continuing education, set up your Wyoming Board of Psychology continuing education tracking system account. This account will automatically demonstrate your continuing education compliance to the Board.

---
Forensic Psychologist Salary Information for Wyoming
Forensic psychologists are highly compensated for their combined expertise of psychology and jurisprudence. This combination of skills has a number of applications, from serving as expert witnesses to determining parental custody in the case of divorce to evaluating criminal defendants for competency to stand trial. In addition, a number of these professionals work with inmates who suffer from mental illness.
<!- mfunc search_btn -> <!- /mfunc search_btn ->
The Wyoming State Hospital received the highest level of accreditation awarded by the Commission for the Association of Rehabilitation Facilities. The hospital has a dedication Criminal Justice Service that performs forensic evaluations on both hospitalized patients and those in the community.
According to the Bureau of Labor Statistics (BLS), forensic psychologists in Wyoming earned an average salary of $102,660 as of May 2021 – that's much higher than the national average of $89,010 for this profession.
Experience plays a big role in how much you can expect to earn as a forensic psychologist in Wyoming. As of May 2021, the BLS reported that early-career forensic psychologists in the state earned about $39,630. Mid-career professionals here earned about $113,630, while those with the most experience earned more than $169,620
Salaries for Wyoming's Forensic Psychologists by Region
Though the BLS does not break down what Wyoming's forensic psychologists are earning according to region, those working in larger metro areas like Cheyenne, Jackson, and Casper likely enjoy more professional opportunities and stronger salaries than their colleagues in small, less populated areas of the state.
2021 US Bureau of Labor Statistics salary figures for psychologists, all other. Job growth projections from the US Department of Labor-sponsored resource, Projections Central. Figures are based on state data, not school-specific information. Conditions in your area may vary. Data accessed May 2022.
<!- mfunc feat_school ->
Featured Programs:
Sponsored School(s)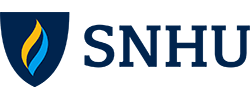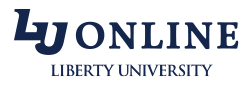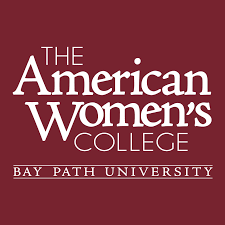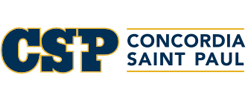 <!- /mfunc feat_school ->